10 bomb-ass beauty products that launched this week
Overwhelmed by all the new beauty products that are out? Never fear, fellow makeup maven. HelloGiggles' Beauty Editor, Marie Lodi, and Associate Beauty Editor, Alyssa Morin, will be rounding up all of the best launches from the week in one place — in our Beauty Bulletin! Check back at the end of each week to find out which releases we need to get our perfectly painted claws on.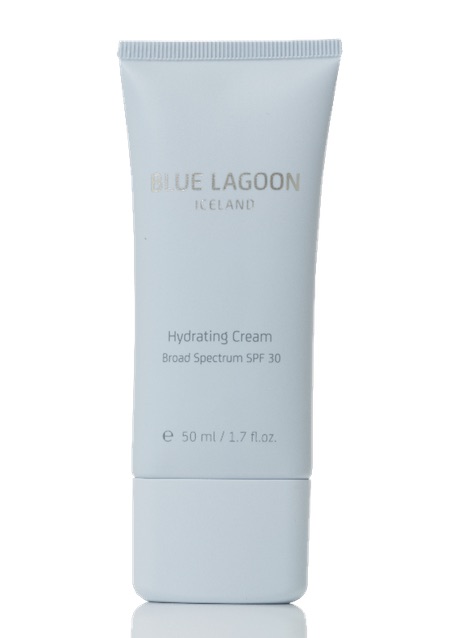 My ears perk up at any skin care that is inspired by Iceland because it's one of my favorite places to visit! Blue Lagoon is the geothermal spa the country is known for. But if you haven't had a chance to visit yet, luckily you can try Blue Lagoon's skin care products in the States. I'm already a fan of its Silica Mud Mask, and the fact that they came out with a sunscreen is the best news I've heard this week! The Hydrating Cream Broad Spectrum has an SPF of 30 and is made with Blue Lagoon's mineral-rich geothermal seawater, which means it's going to help moisturize your skin while protecting it. NEED IT NOW! — Marie
When I learned about this launch, I immediately knew that I needed it. I hadn't even seen the shades yet, but in my heart, I knew this collection was meant for me (and I was right; the shades are gorgeous!). As a bronzer enthusiast, I love that Morphe created a unique compact that has both a matte contour shade and a "glowy" bronzer shade. It truly creates a soft and seamless finish to your skin. I'm currently obsessed with the shades Fantabulous (that name tho!) and Vlogger. — Alyssa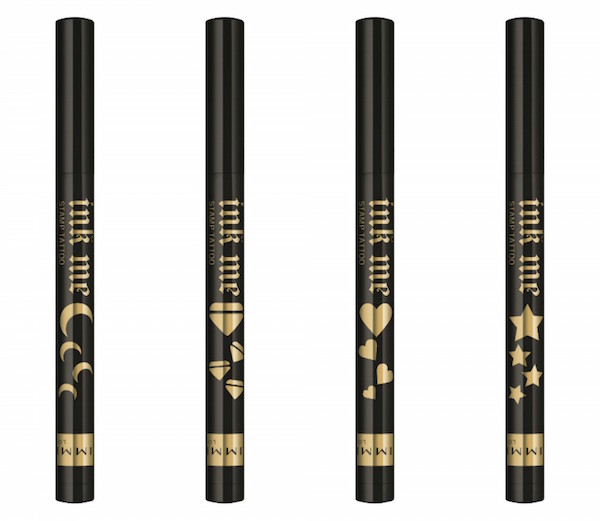 Just in time for me to brave the desert oasis (or nightmare, depending on who you ask) that is Coachella, Rimmel London just came out with this very festival-friendly Ink Me collection. I plan on stamping some cute moons and stars on my face so I, an Ancient Millennial, can fit in with all the stylish youths. — Marie
The mermaid trend isn't over, and Tarte's take on the Mer Makeover Collection proves it's not dying down. It's like Tarte knew I was going on a tropical vacation next week, and they wanted to give me the best beach accessories. I will be spraying the Mermaid Waves Salt Spray ($22) all over my hair while on vacation. The Mer-Mist Shimmer Spray ($22) will also be my go-to. But if you need to up your skin care game, they also dropped a good-for-serum, the Mermaid Skin Hyaluronic H20 Serum ($42) Basically, I have everything I need for my trip. — Alyssa
https://www.instagram.com/p/Bgl2Citl7dW
I was sent this gorgeous collection and I currently have a bottle of Charmed, that iridiscent pink and purple shade, on my desk. I literally can't stop staring at it. Do you think I can paint my apartment this color?!  — Marie
Laura Geller is known for having the most radiant highlighters, so it's no surprise that they created four dazzling illuminating drops. Three of the shades are classic Laura Geller shades, but they've added another to its lineup. I'll take one of each, thank you very much. — Alyssa
& Other Stories has the cutest clothes, but the brand's beauty section is nothing to joke about. There are so many great products, and they just released a full range of makeup brushes that are vegan and cruelty free! — Marie
You can never have too many liquid liners and for $1, might as well stock up. You can throw one in your purse, your travel bag, and keep one at work.  — Alyssa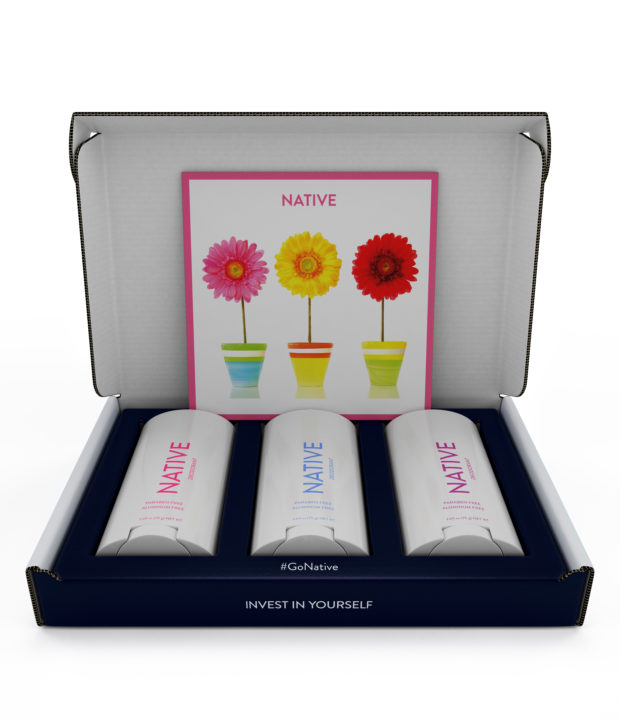 Natural deodorant fans, get ready for your pits to smell like SPRING! Native just dropped three delicious scents: Lychee & Goji Berry, Gardenia & Orchid, and Fig & Honey (that last one being totally up me and my armpits' alley). You can buy all three in a set for $30. — Marie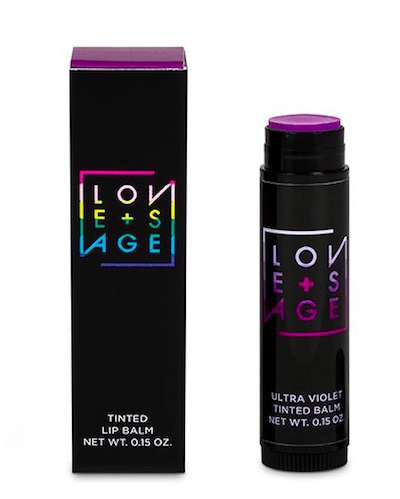 I love a lip balm that follows the Pantone theme (this year's color of the year is Ultra Violet), and Love + Sage's does just that. Not only is it fitting with the trendiest color of 2018, but the deep purple hue reminds me of my fave singer, Selena Quintanilla, and her iconic purple jumpsuit (double swoon!). Aside from the balm making me feel nostalgic, it has a lot of good-for-you ingredients like sunflower seed oil, jojoba seed oil, and rosemary leaf extract. — Alyssa
In case you missed the last Beauty Bulletin, read it here.