Bohemian Rhapsody was released in China without crucial scenes exploring Freddie Mercury's sexuality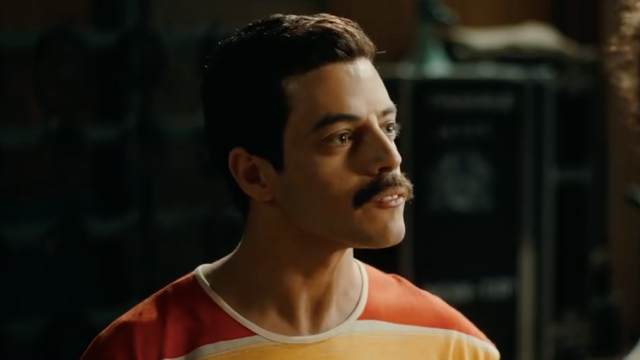 Freddie Mercury is one of the most celebrated queer icons in recent history, and yet, when the Queen biopic Bohemian Rhapsody was released in China, all references to Mercury's sexuality were cut out of the film. The movie was already criticized in the U.S. for tip-toeing around Mercury's relationships with men, so when the Chinese version cut crucial scenes that referenced his sexuality, they only actually cut three minutes of screentime.
According to The New York Times, the Chinese censors cut three major scenes: When Mercury comes out to his fiancée, when he meets his partner Jim Hutton, and when he performs in women's clothes. Also, Mercury's dialogue is silenced when he tells his bandmates that he has AIDS.
"On principle, I refuse to watch this type of crudely censored film, a 24-year-old fashion writer in Beijing told the Times.
China's sensors are so conservative when it comes to LGBT topics that when Rami Malek announced at the Oscars that "we made a film about a gay man," the Chinese streaming platform that aired the awards show subtitled "gay man" as "special group."
The stigma against LGBT individuals in China is so intense that Quartz reported last year that China's Twitter-like app, Sina Weibo, planned to ban any "content relating to pornography, violence, and homosexuality." Thankfully, the people protested and Weibo reversed its decision to ban queer content on the app.
Circling back to the Bohemian Rhapsody scandal, the Times reached out to Twentieth Century Fox about China's oppressive censorship of their film, to which Fox replied: "no comment."