This is the body positive reason why Vanessa Hudgens won't wear a shirt when she works out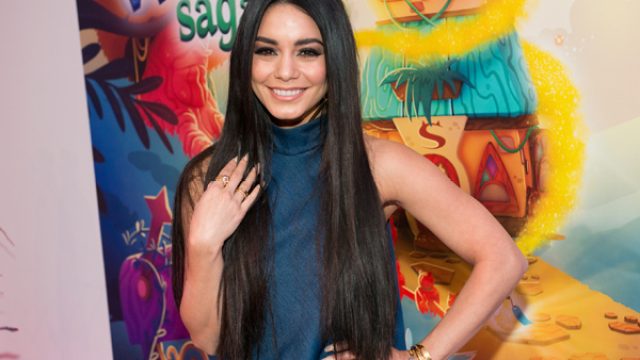 You know that phrase, "when you got it, flaunt it?" Well, Vanessa Hudgens totally has it. In fact, Hudgens won't wear a shirt while working out — but it's not to show off.
The Powerless actress is Women's Health magazine's May cover star and with her rocking abs and healthy lifestyle, she totally deserves it. In her interview with the magazine, Hudgens revealed that she always works out in just a sports bra, and it's not because she's trying to show off her killer bod.
"I don't like to wear T-shirts when I work out because it's better motivation when I can see my body," Hudgens told Women's Health.
Okay, this is actually a brilliant idea. It seems like a knee-jerk reaction to just opt for a baggy tee when cycling or running, but we like Hudgens' style. She is so body positive, and we're now totally inspired. Show off your body, do you! Never be ashamed of whatever state your body is in.
While she doesn't rock a sports bra for the attention, she has been photographed wearing one. And those abs, well, they speak for themselves.
"I saw that picture," she explained. "I was like, 'Whoa! I'm impressed!'"
So how does the 28-year-old star get into shape and keep herself healthy and fit? Yoga, lots and lots of yoga.
"I don't consider it fitness," Hudgens says about her three-times-a-week routine. "It's more like therapy for me."
She dedicated herself to yoga after playing Agnes "Apple" Bailey in Gimme Shelter, which she had to gain weight for, and it clearly worked.
"I looked in the mirror and was like, 'Who am I?' It was definitely a journey back to myself, and yoga helped," she revealed.
When the High School Musical alum isn't doing yoga, she's all about SoulCycle. "It's like dancing without the stress of worrying if you look good," she admitted.
Whatever Hudgens is doing, clearly it's working. The best part, however, is the positive body image mentality she's putting out there. It's awesome.