6 body-positive Instagrammers you're probably not following, but who will make your feed more joyful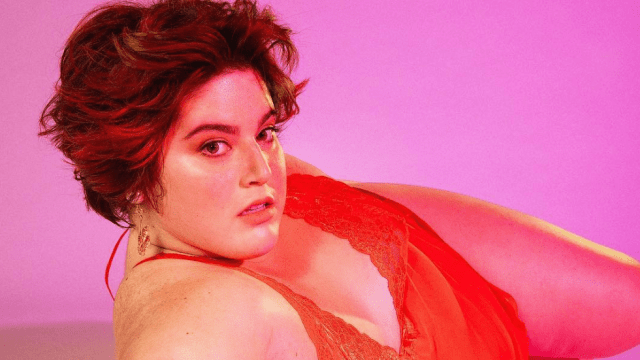 At long last, spring is here, and we can finally shed our parkas and break out the warm-weather clothes. Personally, I love pretty much everything about spring (the flowers! the outdoor happy hours!) with one glaring exception: the constant reminders that we need to get our bodies ready for bikini season. That's just one reason I'm stoked for International No Diet Day on May 6th — because everyone, including me, needs a reminder to embrace our bodies as they are.
Of course, loving our bodies shouldn't be reserved for one day a year. It's not always an easy feat, but following body-positive Instagrammers is one way to keep things in perspective — especially when our social media feeds are often filled with images of unrealistic body types.
The success of the body-positive movement on Instagram is an encouraging sign that self-love has become a trend. Some body-positive Instagrammers have even become Insta-famous — but, in honor of International No Diet Day, let's give a much-deserved "follow" to these six under-the-radar (but equally fabulous) women.
https://www.instagram.com/p/BiVqQ8NhdZF
Gia Natalia Narvaez is a transgender Latina activist whose Insta feed is full of beautiful portraits and heartfelt, inspiring captions. Narvaez isn't afraid to get real about the fact that body positivity and acceptance can be a tough path, and by sharing her own journey, she reminds us that pursuing self-love is well worth the effort.
Australia-based artist Frances Cannon uses beautiful drawings of the female body to promote self-love and positivity. Her artwork covers a variety of experiences and topics, including sex, menstruation, loneliness, and relationships. Although Cannon focuses on drawings, her account also includes body-positive photographs.
French model, philanthropist, and entrepreneur Clémentine Desseaux's Instagram feed alone is enough to keep you busy for hours, thanks to the beautiful photos and thoughtful, honest captions. But be sure to also check out her body-positive advocacy campaign, @allwomanproject, and the fabulous recipes on her lifestyle blog, Bonjour Clem.
Lornalitz Baez is an inspiration on Instagram and off. She's appeared in ad campaigns for Torrid and Kmart, and is currently using her social media platform to provide much-needed aid to her home island of Puerto Rico. Baez has set up a GoFundMe campaign to raise money for relief efforts.
Plus-size transgender model Shay Neary has found success in print and commercial work, but I personally can't get enough of her Insta feed. She has killer style and frequently showcases her latest looks, placing a strong focus on accepting our bodies — whether we're a size 0 or size 28.
Bishamber Das broke barriers when she became Britain's first Asian plus-size model. Fashion lovers will dig her feed, which is full of beautiful clothing and, more importantly, serves as a reminder that fashion is for everyone — not just ultra-skinny women.