Bobbi Brown's new diverse ad campaign is everything the makeup industry needs
For Bobbi Brown's 25th anniversary, the makeup company is launching another one of their empowering and diverse ad campaigns: Be Who You Are.
Women are disturbingly used to being sold beauty products in order to hide whatever hideous flaw a woman possesses, and this new campaign aims to subvert that common advertising technique.
Brown, who began her cosmetics business in 1991, has been a witness to the many different phases of sexist makeup advertising, as well as the recent trend of brands adopting the self-love philosophy.
This is not the first time Bobbi Brown cosmetics has incorporated feminist ideals into their advertising. Their 2013 Pretty Powerful Campaign for Women and Girls was a global initiative focused on supporting nonprofits advancing girls' education.
Brown released a YouTube video accompanying the Be Who You Are campaign in which women of numerous ethnicities and ages speak on their personal definitions of beauty and happiness, their journey to loving themselves, and the idea that makeup should not be used to hide flaws, but as a powerful tool to creatively empower women to express their beauty and identity — should they choose to use cosmetics.
As one woman said in the video, "I dont think you always have to look like who you are, because it's fun to color outside the lines. But while you do that, try and stay in your skin… then you don't lose yourself."
https://www.youtube.com/watch?v=c1QiP2HGM0w?feature=oembed
Brown begins the video by discussing her journey as a makeup artist in relation to the campaign:
"I started telling people the most important thing about beauty is 'Be Who You Are.' It really came from all the years that I got tired of listening to all the experts out there saying, 'You should do this,' or 'You have to be this.' And I realized, everyone is individual and it's about being who you are."
The beautiful women, pictured below, share so much wisdom and insight in the video:
This gorgeous woman said that what makes a person beautiful is "your heart."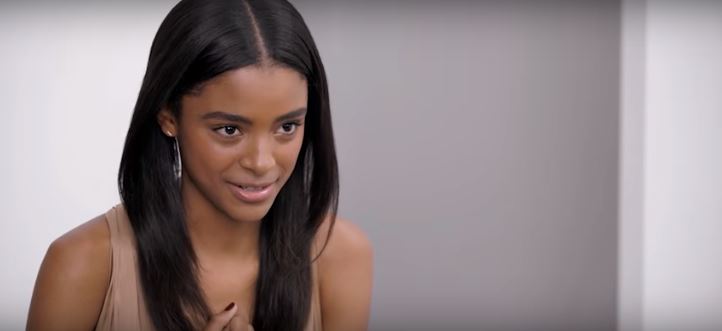 This gray-haired goddess said, "Be humble and be yourself, then you'll be very successful." Later, she added, "I think beauty is timeless."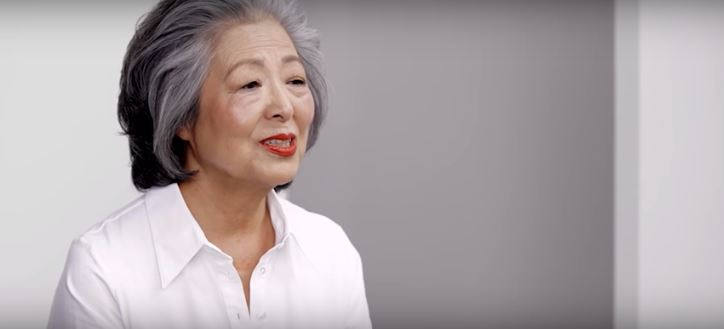 This stunning woman shared her path to loving a feature she once hated.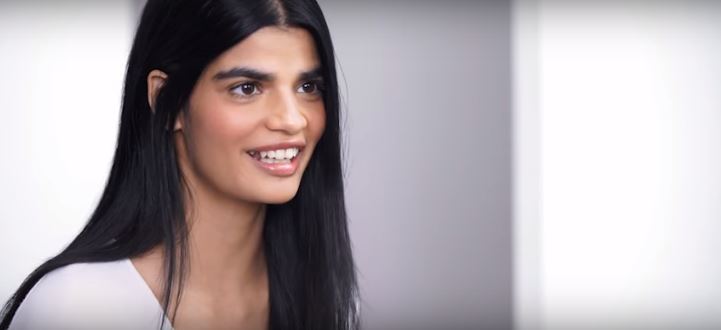 "I used to hate my nose, but now I cherish it because it's mine… I got it from my parents. Nobody can replace it."
This curly, silver-haired queen shared a similar story about her locks.[/header]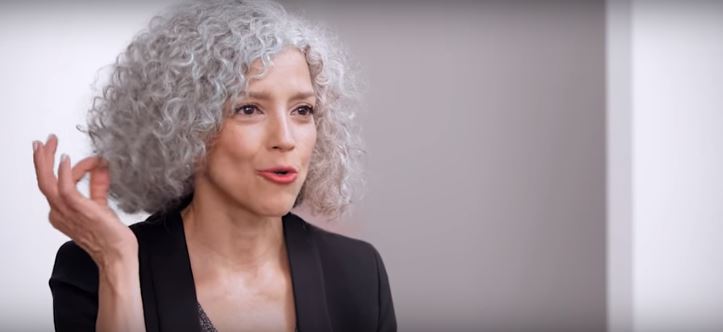 "The thing you maybe hate the most about yourself may be your defining feature one of these days."
This jewel-laden vision spoke on the power of cosmetics, not to change, but to positively enhance what is already your own. She explains that she has no problem with body image (nor should she), but when she got made up for this video, she says, "I felt beautiful."
This fierce woman shared that bleaching her own hair as an Asian woman in an Asian culture was incredibly empowering and self-affirming.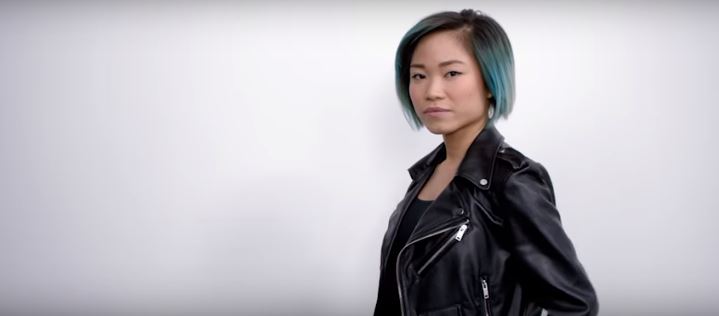 The campaign's message is really to promote makeup as an empowering personal choice that you make with your own body.
Let's hope that the makeup industry follows Bobbi Brown's lead and continues to change beauty standards from within the companies that help enforce them. Shout out to these flawless ladies schooling us all on self-love!