Bob Saget reunited with one of the Olsen twins, and our hearts are so full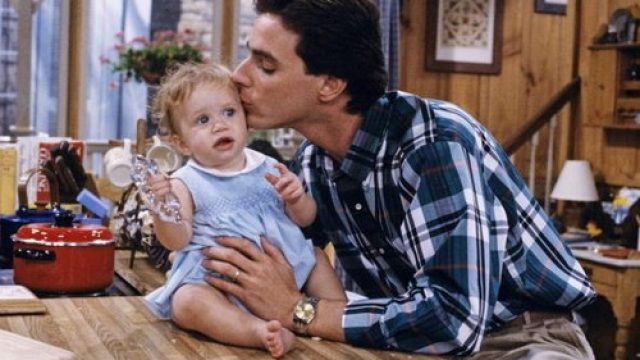 No matter how many times we watch Fuller House, we can't help but wish the Olsen twins were involved. But even though they haven't appeared in the Full House reboot, they do still keep in touch with their TV dad. Bob Saget recently reunited with Ashley Olsen, and because we're '90s kids through and through, our hearts can barely stand it.
The two met up on Tuesday, December 5th at Saget's Scleroderma Research Foundation Event in New York City. Though we still wish that Mary-Kate and Ashley would appear in Fuller House, we have to take what we can get. And if that's Ashley supporting Saget at his charitable comedy event, we love it.
Of course, we aren't the only ones who want to see the Olsen twins as Michelle Tanner again — the rest of the world does too. In fact, at 2017's PaleyFest in Los Angeles back in September,Full House and Fuller House creator Jeff Franklin said he's asked the Olsens back several times, according to Us Weekly.
"I've stopped asking, really I kind of gave up," Franklin said. "But when somebody rings a doorbell, the girls yell, 'It's always open!' on the show so that's kind of how we feel about the Olsen twins. The door is open. But I think we've gotten enough nos. We're kind of done asking. But who knows? You never know in life. Who thought this whole thing would happen?"
You never know. And with the second half of Fuller House Season 3 premiering on December 22nd, there are plenty of opportunities for Michelle to make a surprise return. Regardless, we're loving this Danny/Michelle mini-reunion.
Awwww. We know we're not the only ones with all the feels right now.
And we'd really really really like to see Michelle back on Fuller House as an adult.
We respect Mary-Kate and Ashley's decision to not be on Fuller House, though we're still silently praying to the TV gods to make it happen. Meanwhile, let's just hope there are more mini-reunions to go around!