Here's Bob Saget and Carly Rae Jepsen singing the "Fuller House" theme song together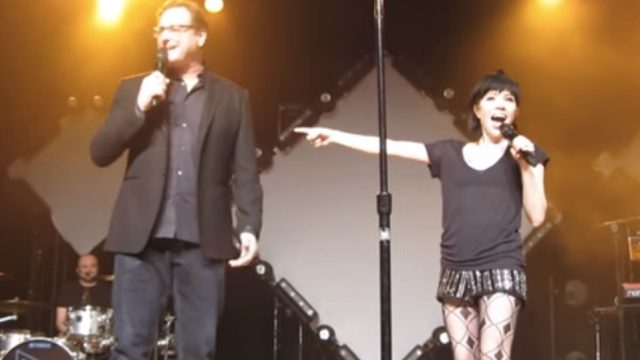 If there were any Fuller House fans at the Carly Rae Jepsen concert in Milwaukee, they got quite a treat on Friday night. Bob Saget, AKA Danny Tanner, joined Carly onstage to sing the show's theme song. Guys, it was EVERYTHING.
Bob and Carly sang "Everywhere You Look," originally sung by Jesse Frederick for Full House. Although Bob struggled a lil bit with the lyrics at first, he gave a valiant performance. And naturally, they had to take a selfie with the crowd:
Luckily, their "Fuller House" theme song duet was caught on video by a hero in the audience. TBH, we can't honestly give our opinions on Bob's voice  because it's pretty hard to hear over the audience screaming "Everywhere you look, everywhere you look, there's a heart, a hand to hold onto!" (Who are we kidding? We'd be doing the same thing if we were there.)
Check out the full video below, and be prepared to have the Fuller House theme song stuck in your head for all of eternity.