The Weinstein brothers have been cut out of the sale of their own company, and good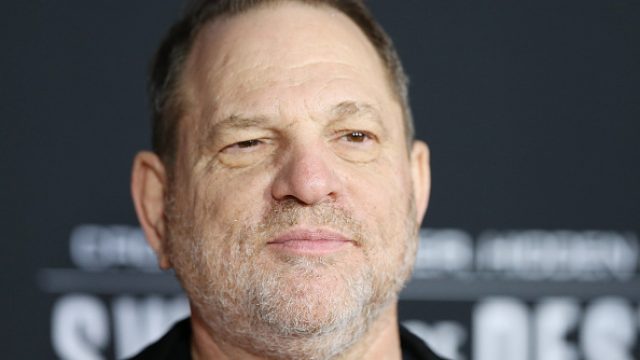 In October, allegations of sexual assault surfaced against media mogul Harvey Weinstein, and Weinstein has been facing the consequences of his actions since then. Most recently, Weinstein and his brother Bob were shut out of a huge deal involving their company.
BeIN Media Group, which owns the film company Miramax, announced on January 18th that it would not make any deals with either Weinstein if it decides to purchase The Weinstein Company. The Weinsteins reportedly own 46 percent of The Weinstein Company.
"Should BeIN be successful in bidding for The Weinstein Company, there isn't a scenario that Bob and/or Harvey Weinstein would return to the management of the company," a BeIN spokeswoman said in a statement. "No one from Miramax or BeIN has had any conversations with the Weinstein brothers during the bidding process."
The owners of The Weinstein Company have been trying to sell the company to avoid declaring bankruptcy. Although originally the company was to be bought by a group of investors including a former Obama administration official, the Weinsteins had reportedly been lobbying to sell the company to Miramax. Many of Harvey Weinstein's most famous films such as Shakespeare in Love andGood Will Hunting were produced when he worked at Miramax.
More than 30 women have alleged that Harvey Weinstein sexually assaulted them. Among Weinstein's accusers are Rose McGowan, Gwyneth Paltrow, Cara Delevingne, and Lena Headey. Bob Weinstein was also accused of sexual harassment shortly after the accusations against his brother broke. The backlash against the Weinsteins has been swift and severe. Less than 10 days after the first allegations surfaced, Harvey Weinstein was voted out of the Academy of Motion Picture Arts and Sciences. And three weeks after the accusations surfaced, several films produced by The Weinstein Company removed the company's name from their home release editions.
We're relieved to see the owners of Miramax taking a stand against the Weinstein brothers' actions. No one should ever have to endure sexual harassment or assault, and we hope the Weinsteins will see proper legal and professional repercussions for their actions. Until then, we support those who choose the break the silence about their sexual abuse.