13 adorable photos of Bo and Sunny Obama because we're going to miss those dogs too!
As January's 2017 inauguration day rolls closer, a lot of things are becoming freakishly clear. That this last Thanksgiving meant Barack Obama's last pardoned turkey, and that 2016's Halloween meant the last time we'd get to see Mr. President launch into a giggle fit every time a toddler rolled by the White House looking like the Pope. Michelle will pack up her incredible array of dresses and potentially address the nation one last time as First Lady. Sasha and Malia will continue to make us proud; whether it be back in Chicago or perhaps, one day, returning to Washington themselves. But the softest spot on our hearts goes to two very special members of the 43rd First Family. That's right — we will miss you most, Sunny and Bo Obama. Feels like we barely knew ye, and yet, we are so sad to know your last prance across the White House lawn is near.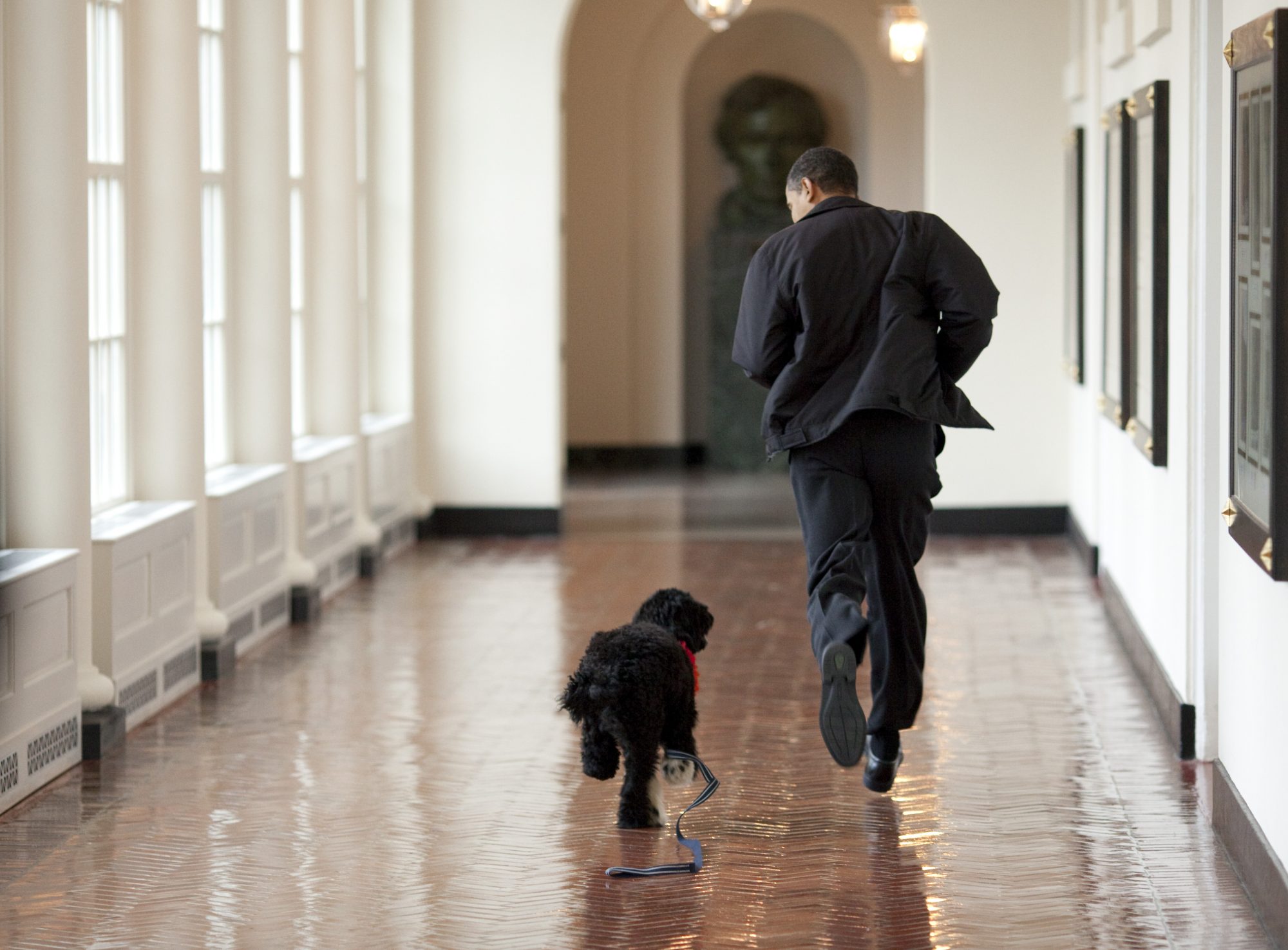 It's April of 2009, and the Obama's are freshly in the White House. But who's that new member of the family? This is Bo's (Bo has the "white socks" on his front paws) first appearance, and we are smitten. The Portuguese water dog was six months old when he was gifted to the Obama girls by Senator Ted Kennedy and his wife Victoria. But from the looks of this pic, it's not Sasha or Malia who are most excited about Bo. 
Um, it's a dog in a lei.  This is how we knew the next 8 years would be a triumph.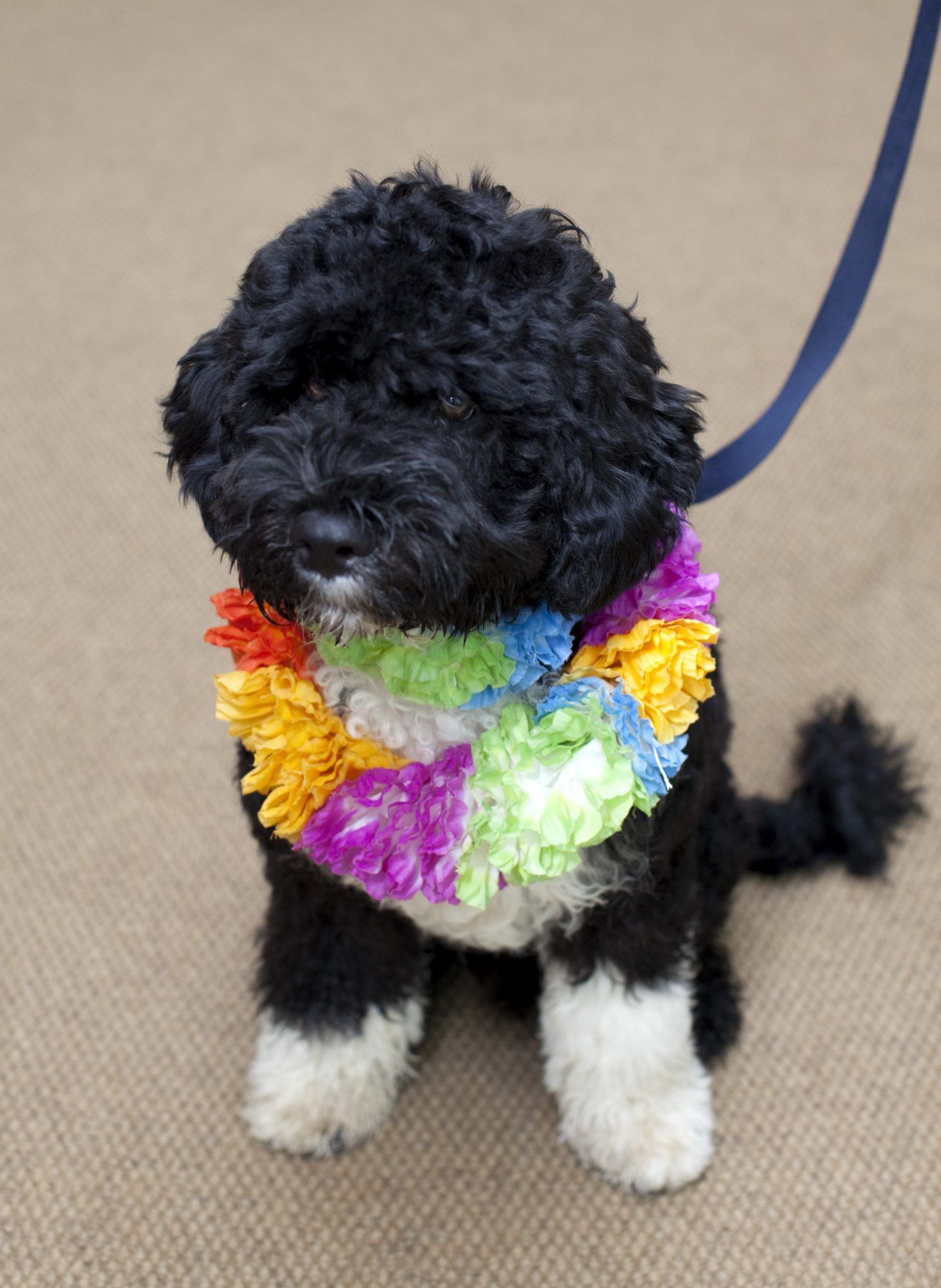 Santa, is it too late to ask for a puppy? We want this one.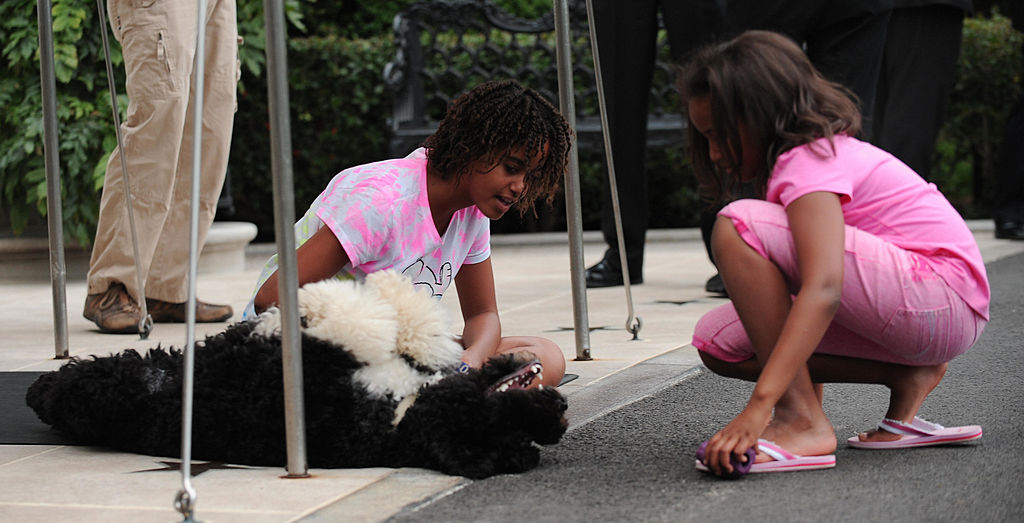 Imagine you're President Obama; which member of the family are you happiest to see each time you land down after traveling the world? We have our guess.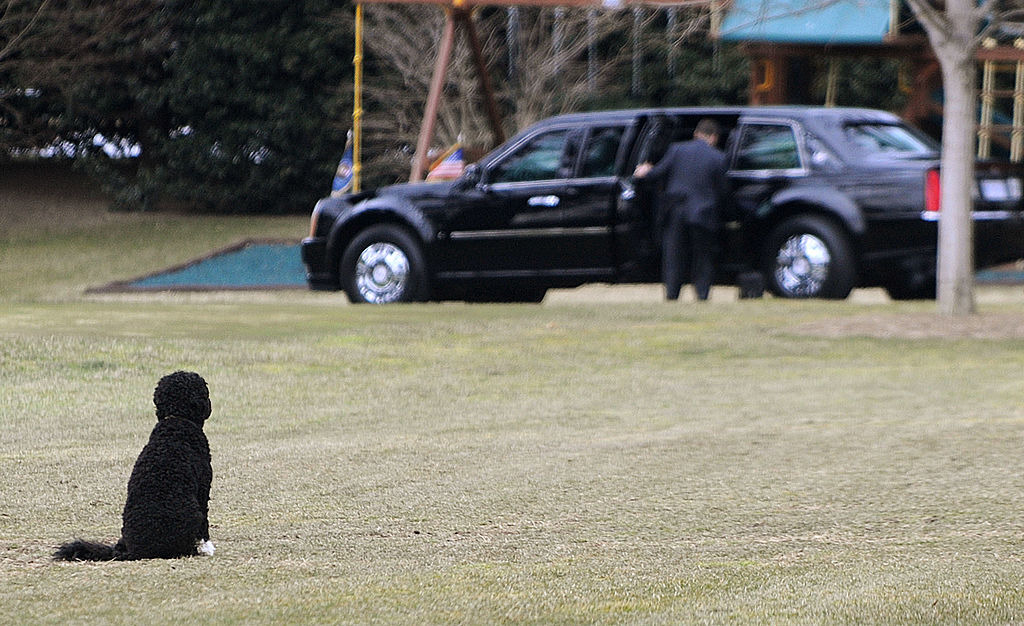 Just when we thought we were at max-cute-puppy-capacity, the Obama's threw us for a total loop and brought home Sunny Obama, an all-black Bo lookalike in 2013.
Sorry, Jennifer Aniston. But we vote Sunny is the most Beautiful Woman of 2016.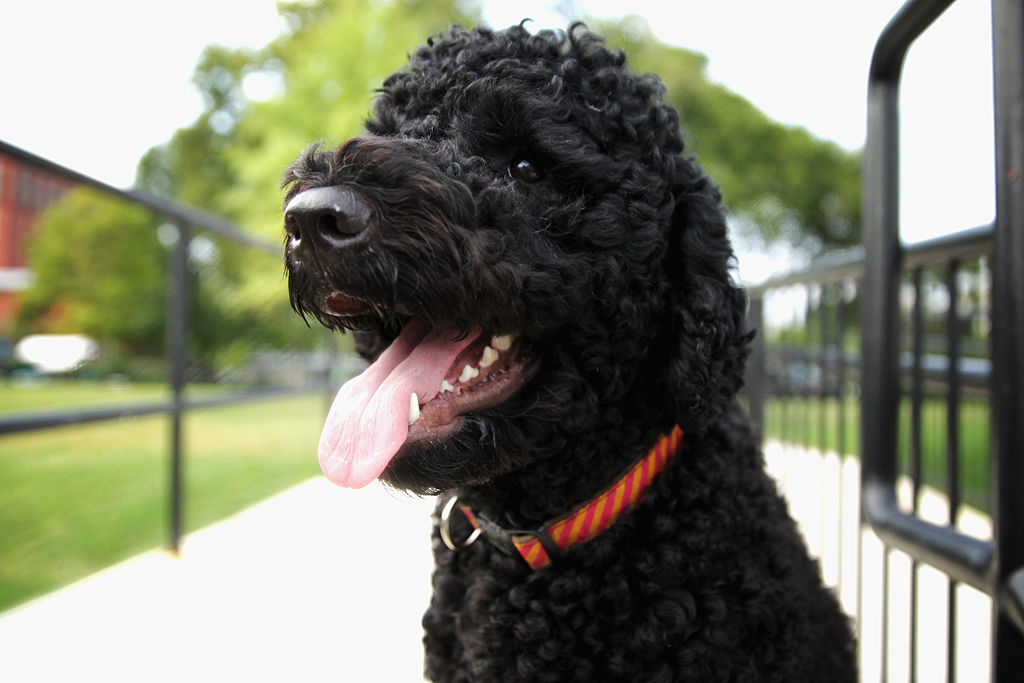 Our landlords won't even let us have a fish.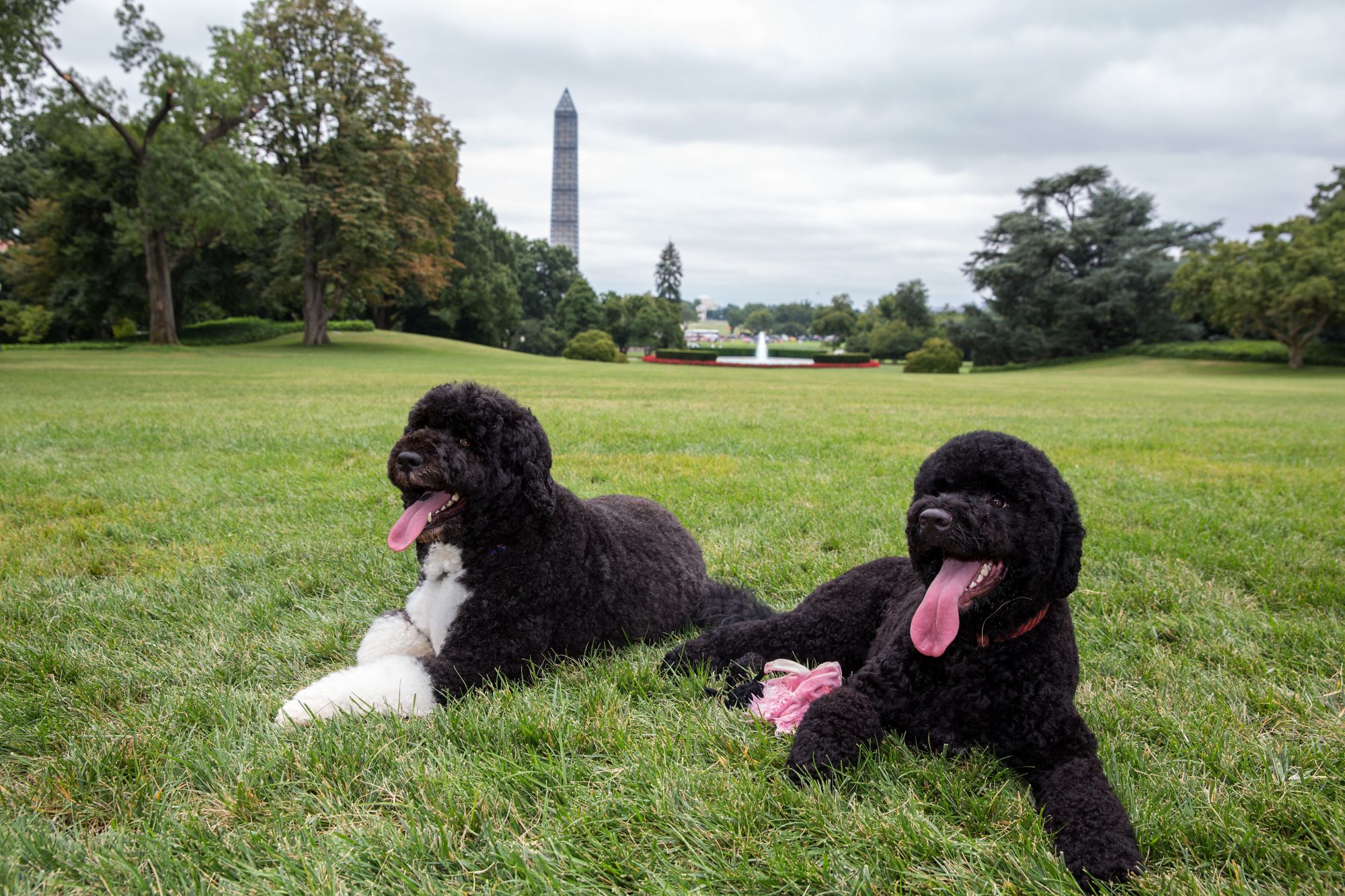 Remember when you were proud that your coworkers remembered your birthday this year? Well, the White House remembers to put Bo and Sunny cookies front and center of their Holiday displays every year.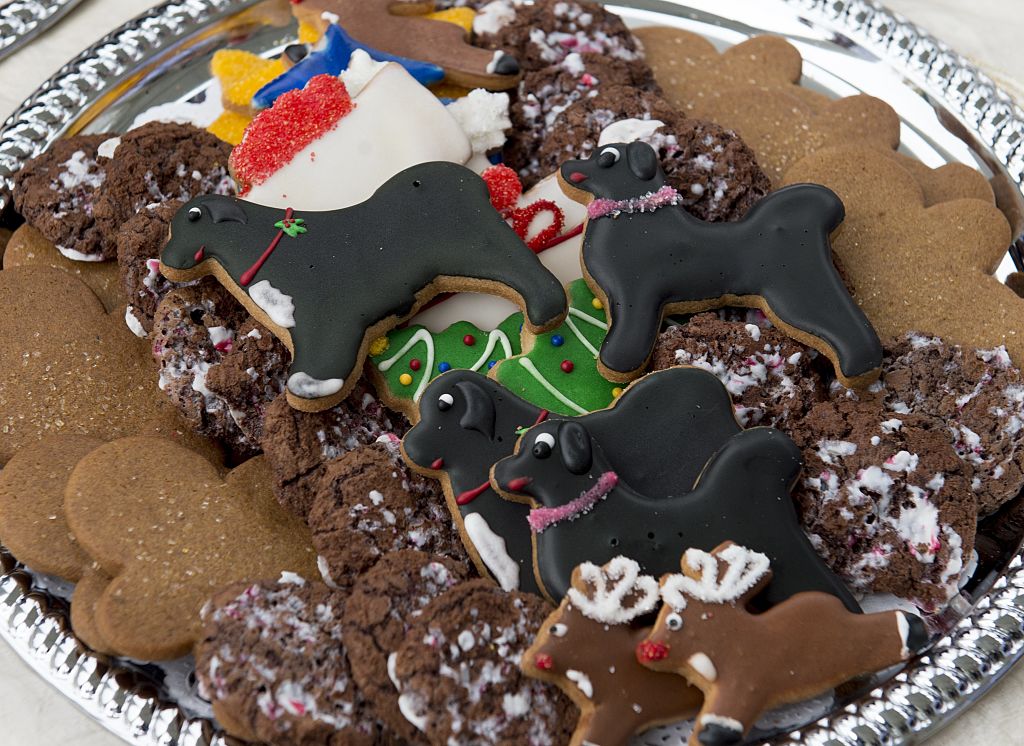 These are special dogs.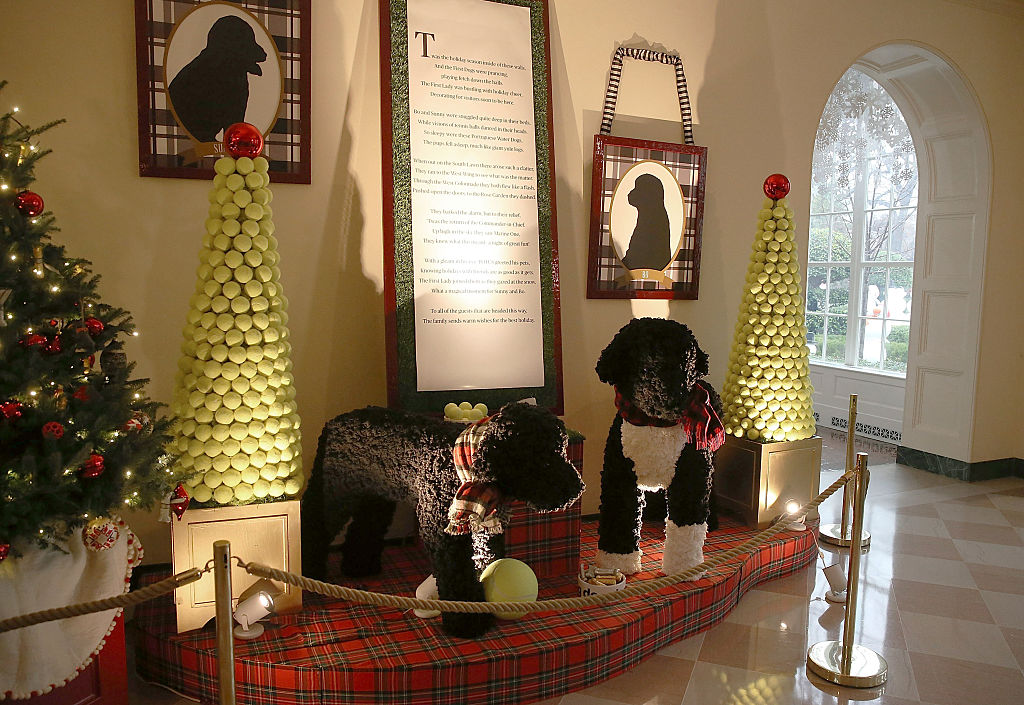 In 2015, gigantic Bo and Sunny replicas were "created out of nearly 55,000 feet of yarn knitted into 7,000 yarn pom-poms". They sat in the East Garden Room under a touching poem to America from Bo and Sunny themselves.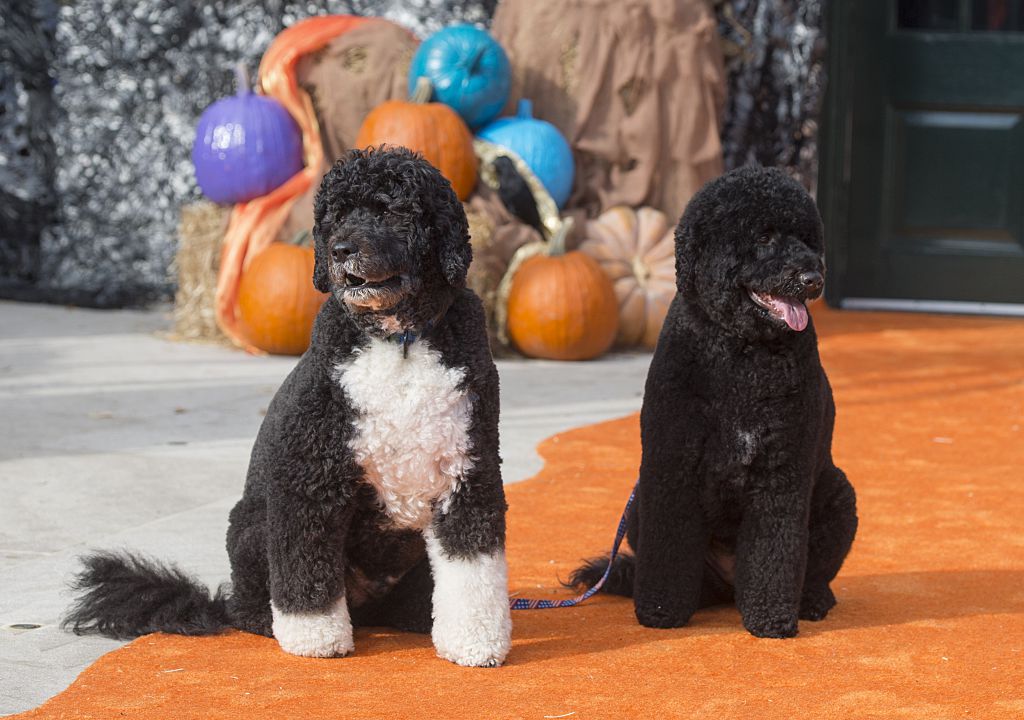 Here they are at Halloween, which also means *more* sculptures. Sunny is a sunflower (duh) and Bo is a pirate.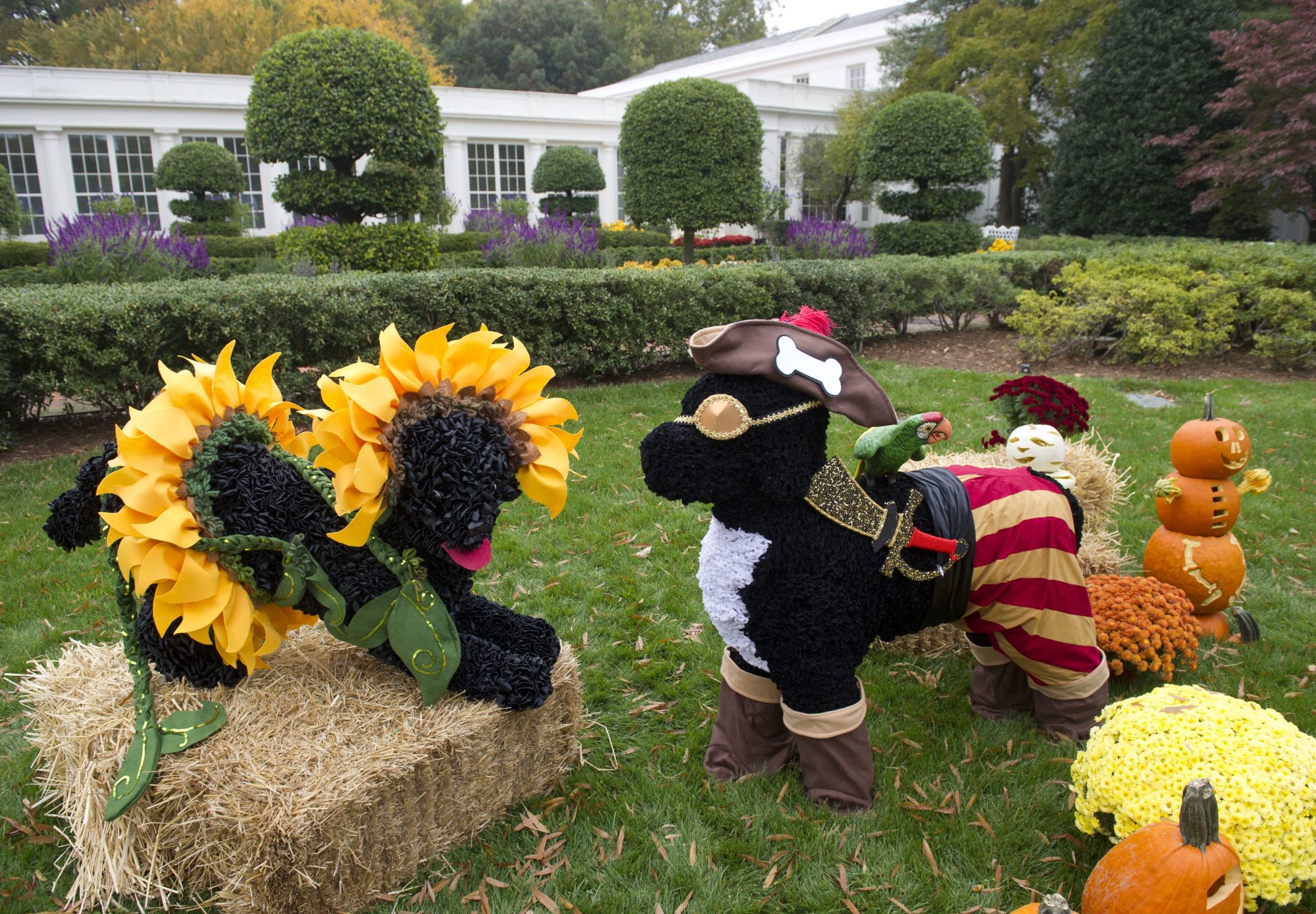 Here they are at the Easter Egg roll, judging each child on her or his ability to find eggs on the great, flat lawn of the White House.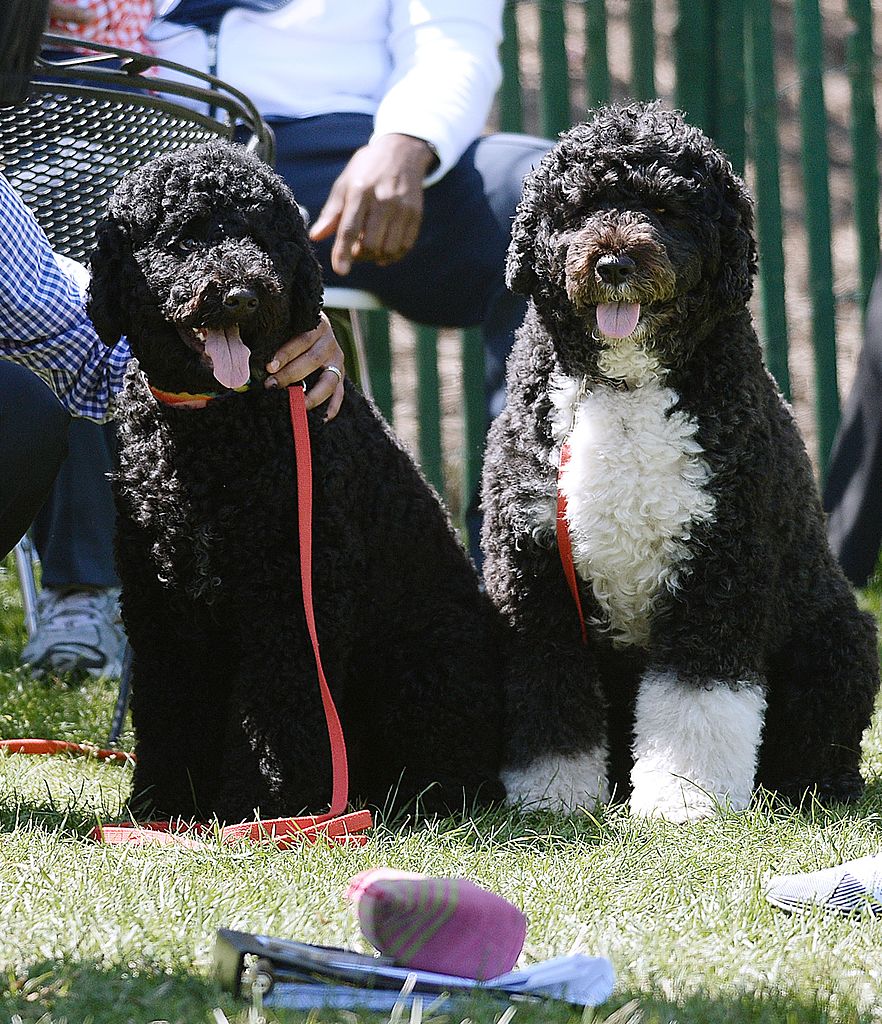 And here they are with their people under a giant cherry blossom tree, just because.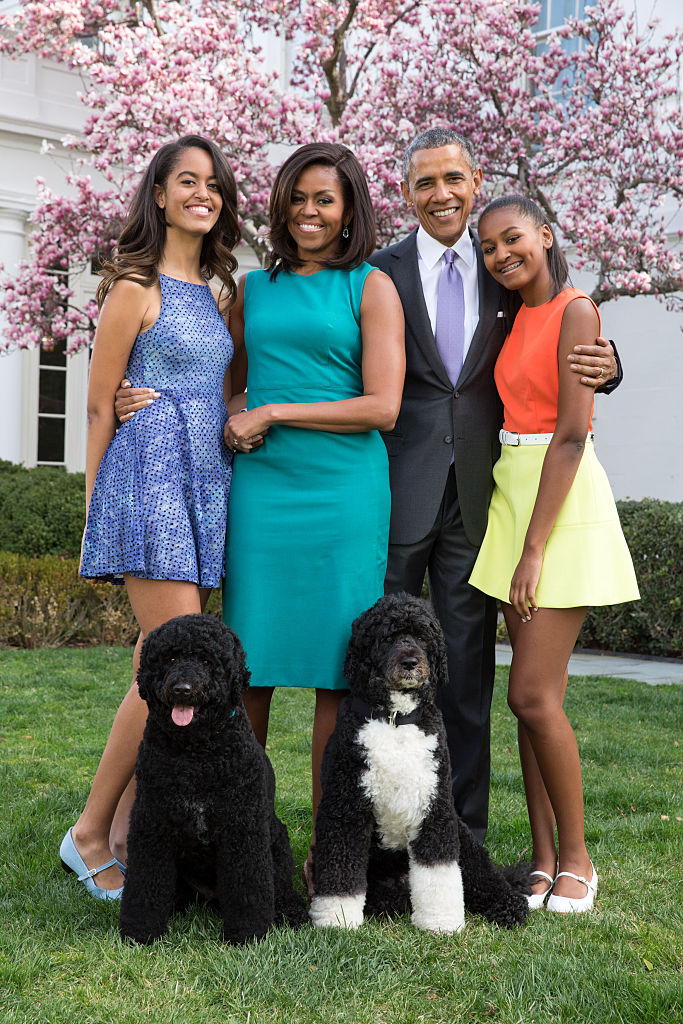 We will miss you, Bo and Sunny. May your fur create tumbleweeds that irritate the Trump Family in the years to come.