What is blue light and what is it doing to your skin?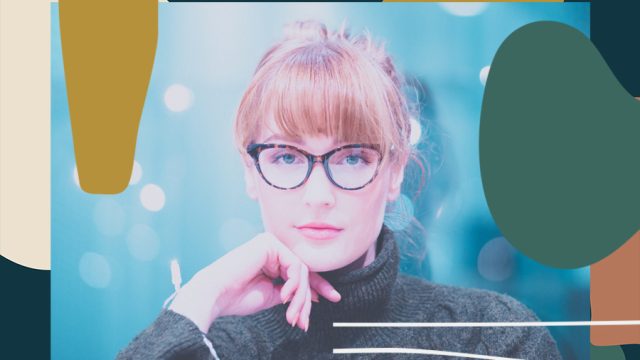 We've all heard a great deal about blue light's harmful effect on eye health, as blue light glasses have become more mainstream in 2019, and it's definitely for good reason. However, you probably didn't know that this same form of visible light can also have an impact on your skin health, especially since we are constantly exposed to it (through our smartphones, computer monitors, and LED televisions) all day long.
If you aren't sure what blue light is, dermatologist Laura McGevna, M.D., explained to HelloGiggles that it is part of the visible light spectrum, and it's present, along with ultraviolet light, when outdoors in the daytime. But, since most humans are constantly exposed to this kind of light for many hours of the day, McGevna says that it can have a negative influence on your skin.
"Humans have always been exposed to a variety of wavelengths of light in the electromagnetic spectrum," she said. "However, exposure to certain types of light is exponentially increasing, and the effects of this are of concern."
To give you an in-depth explanation as to what kind of harmful effects blue light may have on your skin, we asked McGevna (plus other board-certified derms and plastic surgeons) about all the concern-worthy risks to take note of. Plus, we also break down some easy ways to protect your skin next time you spend hours scrolling through Instagram.
Blue light can cause dark spots and pigmentation changes.
Although dermatologist Joshua Zeichner, M.D. suggests that high-energy blue light has not been shown to cause skin cancers, he said it can penetrate superficially into the skin, causing unwanted pigmentation changes.
"Just shy of the ultraviolet wavelengths, blue light can penetrate superficially into the skin, and therefore promote premature aging," he said. "It has [also] been associated with the development of dark spots and irregular tone."
A 2010 study conducted by the Journal of Investigative Dermatology supports Zeichner's findings, as study participants who were exposed to blue light were said to have darker pigmentation than those exposed to UVA1 rays.
Blue light can accelerate the aging process.
Plastic surgeon Michelle Lee, M.D., suggested that Americans spend more than four hours a day on their phone and 11 hours a day in front of a screen, she said the total amount of blue light exposure is significant. This same exposure, she argued, can cause oxidative stress to the skin, which can ultimately speed up the aging process.
"Recent studies show that exposure of human skin cells to blue light (even for one hour!) increases the free radicals that cause oxidative stress to the skin," Lee told HelloGiggles. "This translates to oxidative stress, which accelerates the aging process."
Similarly, a 2018 study published in the Journal of Biomedical Physics and Engineering found that short-term exposure to light emitted from electronic devices can increase the generation of reactive oxygen species, which ultimately causes damage in skin cells. This same damage can cause visible changes in the skin over time.
Blue light can exacerbate existing dermatological conditions.
While dermatologist Nikhil Dhingra, M.D., explained that exposure to blue light would not be significant enough to generate a tan or increase the risk of skin cancer, he warned that it can affect select dermatologic conditions.
"Melasma, a condition of patchy hyperpigmentation that commonly affects women during pregnancy or with birth control pills, may get darker in response to significant blue light exposure," he told HelloGiggles.
Use vitamin C products.
Although avoiding exposure altogether seems like the route to choose, we all know that it isn't possible for most. However, there are easy ways to protect yourself. Limiting your screen time and investing in blue light filters (and glasses), for example, can help protect both your eyes and your skin. However, skincare essentials like vitamin C can also be helpful, according to Zeichner.
"To protect your skin, make sure to apply a vitamin C serum regularly," he told HelloGiggles. "Vitamin C is a potent antioxidant that helps neutralize free radical damage, blocks abnormal pigmentation, and serves as a cofactor for the production of new, healthy collagen to keep the skin foundation strong."
Use products with antioxidants.
Dermatologist Peterson Pierre, M.D., suggested that skincare products containing antioxidants can also be extremely helpful in correcting damage caused by blue light.
"Antioxidants are critical in fighting free radicals," he told HelloGiggles. "They are DNA-repair enzymes are a powerful weapon to help correct the damage that has already occurred."
Similarly, he explained that nighttime antioxidants are also very helpful in repairing any damage that has occurred during the daytime. These include antioxidants include vitamin E, green tea, and ferric acid, he added.
Use the right sunscreen products.
And, of course, sunscreen can also be a valuable product that can help protect your skin from harmful blue light exposure. However, Pierre advised selecting a zinc-based product that you can wear throughout the day, as this particular kind of sunscreen blocks both UV and visible light.
"Always start with a good mineral, zinc-based sunblock (preferably with iron oxide) to help block UV as well as visible light," he advised.
While many sunscreen formulas don't disclose blue-light protection on product labels, cosmetic dermatologist Michele Green, M.D., suggests that some brands like Supergoop! are beginning to do so.
"The new Unseen Sunscreen by Supergoop! uses red algae to help protect against blue light," she told HelloGiggles. "It also goes on weightless, allowing you to wear it with or without makeup."
However, Supergoop! isn't the only brand to include blue light protection into its formulas. Glossier, Chantecaille, and Paula's Choice also have developed formulas that protect the skin from the harmful effects of blue light exposure.
Supergoop! Unseen Broad Spectrum SPF 40 Sunscreen
This sunscreen is completely transparent, making it perfect for all skin tones.
Glossier Invisible Shield SPF 35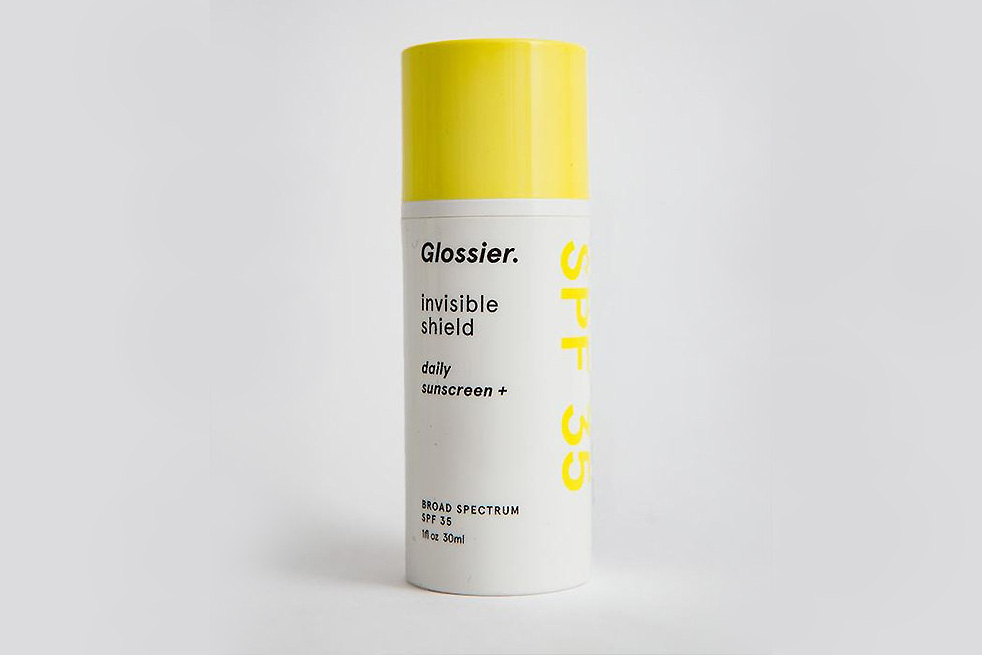 This lightweight gel formula spreads seamlessly over the skin and doesn't leave an ashy cast behind.
Chantecaille Blue Light Protection Hyaluronic Serum
$150
Shop it
Available at Nordstrom
Shield your skin from blue light pollution with the help of this hydrating serum—it will hydrate your skin while protecting it from harmful blue light.
Paula's Choice Defense Nightly Reconditioning Moisturizer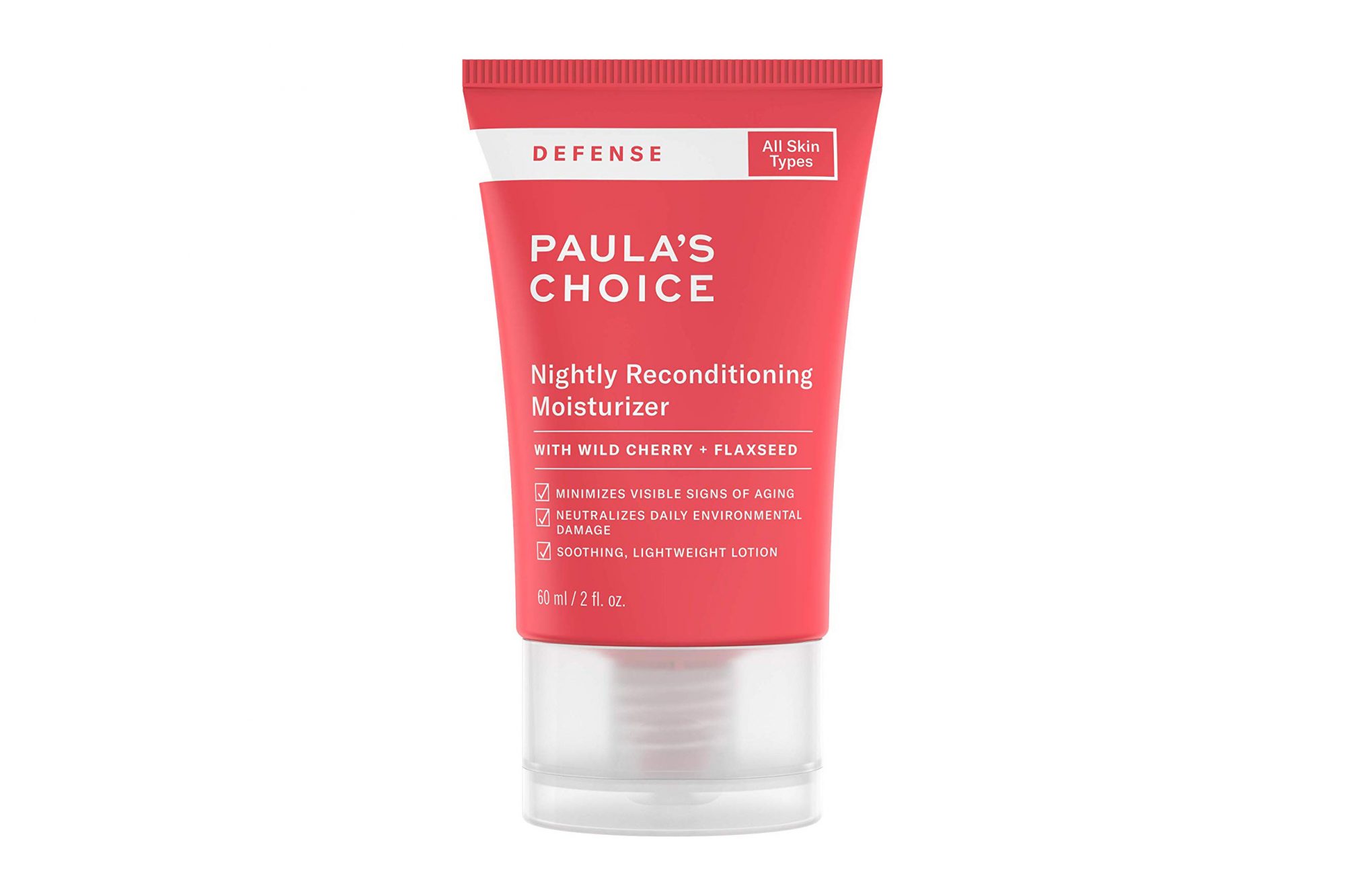 $23 (orig. $29)
Shop it
Available at Paula's Choice
After your serum, apply this soothing moisturizer that is packed with antioxidants for ultra skin protection.