Blue Ivy wore an $1,800 Gucci dress to a damn basketball game, guys
Who knew grown adults could be jealous of a 5-year-old? Granted, Blue Ivy, the daughter of music's royal duo Beyoncé and Jay Z , is no ordinary 5-year-old, but still. On Sunday, the adorable youngster attended the 2017 NBA All-Star Game in New Orleans with her mom and dad wearing an $1,800 Gucci dress like it was no big deal. That's like a monthly income, guys. But when you are the daughter of royalty, it only makes sense to dress better than most of the world.
Of course, Blue added her own unique style to enhance the outfit. The budding superstar rocked a blue denim jacket and black chucks with the lime-green dress that was "embellished with dog appliqués, lace accents, and a big, black bow." Her mom, Queen Bey herself, matched wearing distressed denim and a robe with green accents.
Here's Blue being adorable.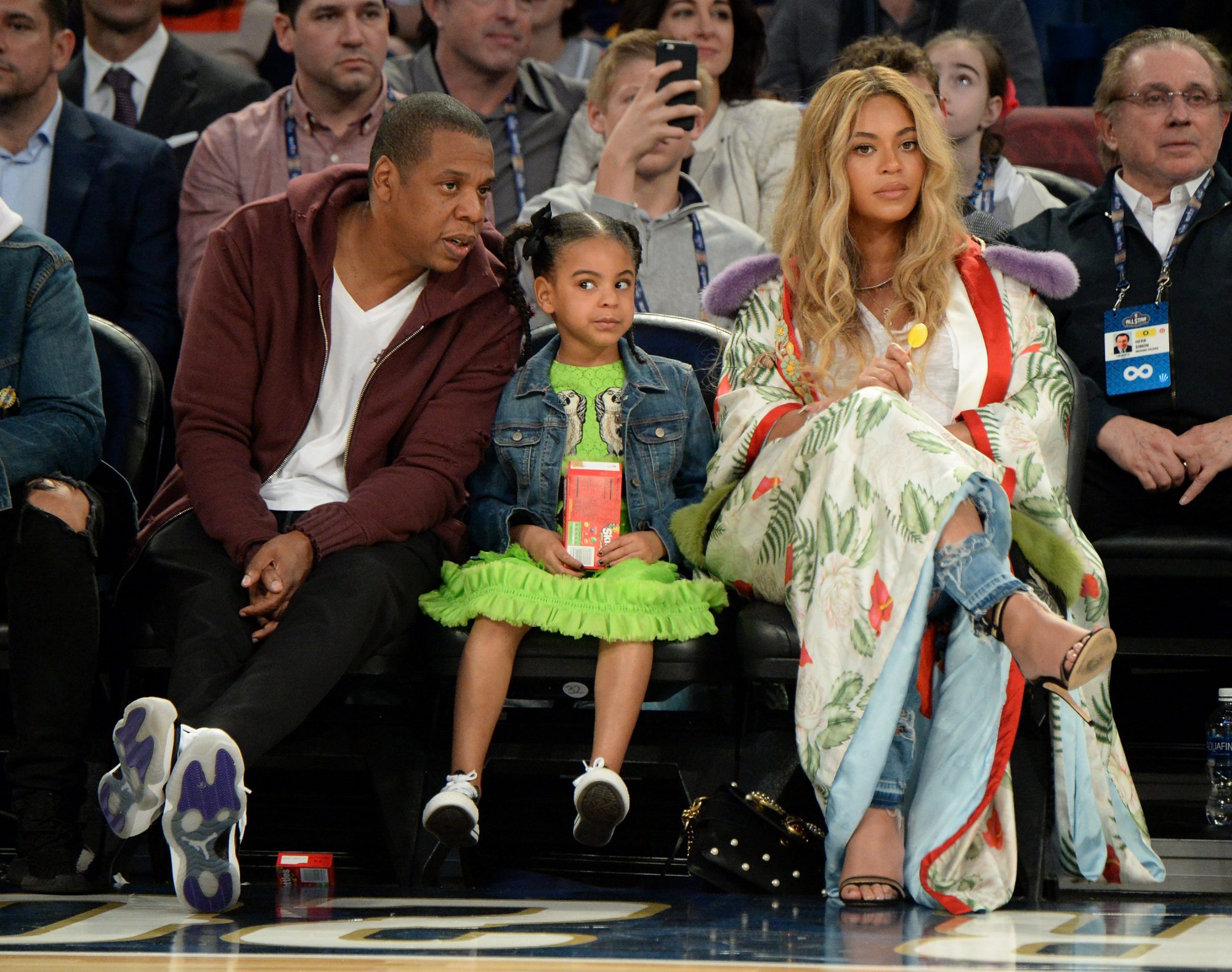 Here's Blue probably telling a hilarious story.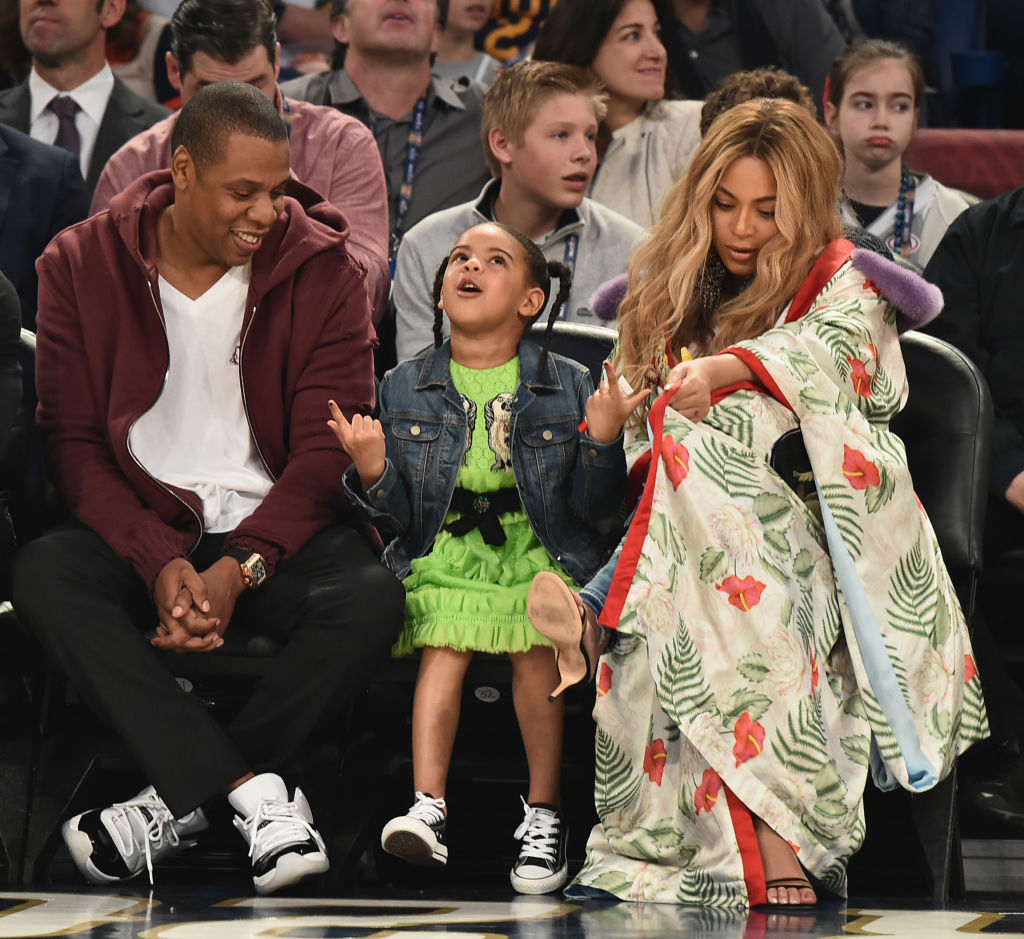 Sharing secrets with mom.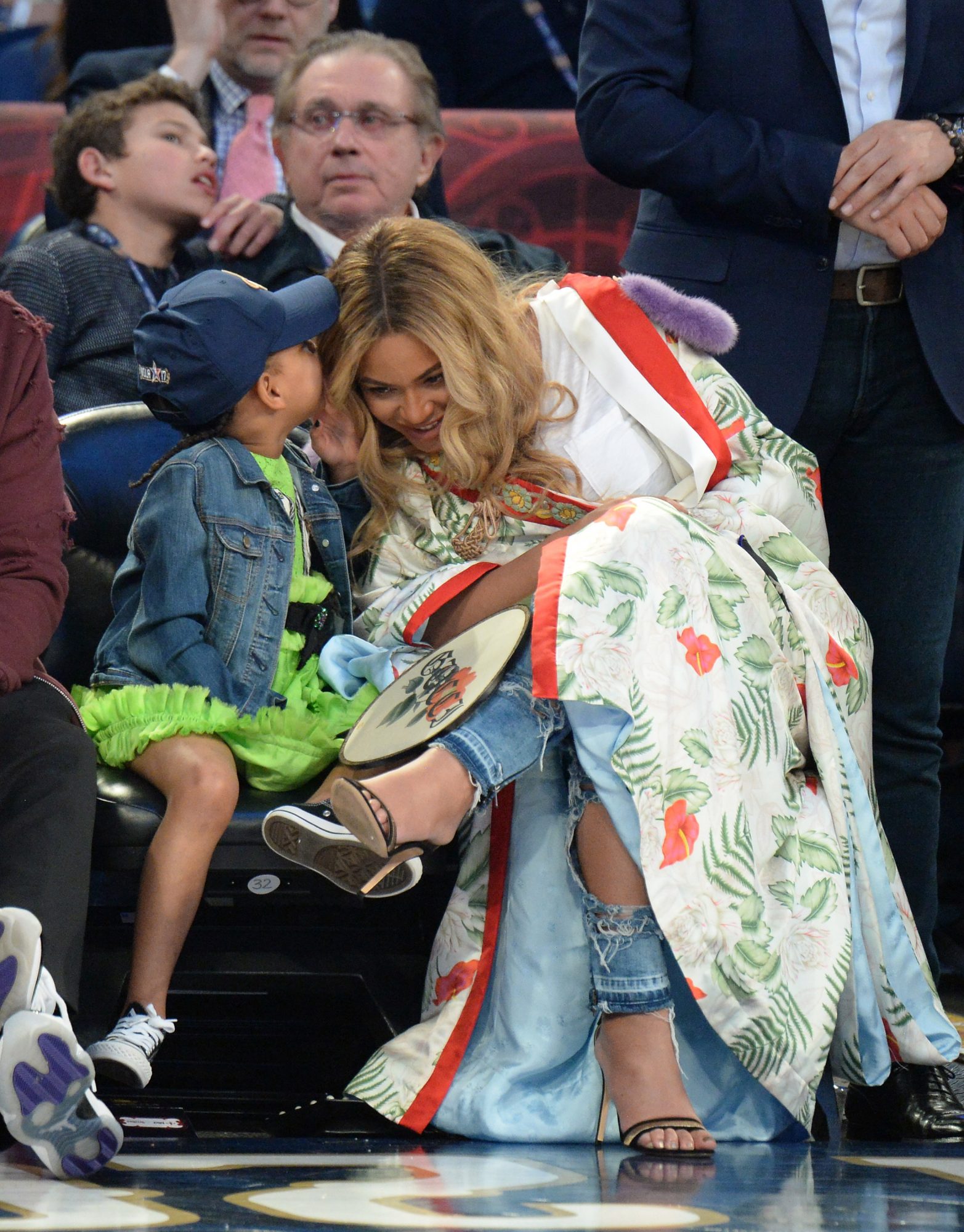 This wasn't the first time Blue wore Gucci to an outing this month. The epic pink Prince inspired outfit she wore during the 2017 Grammys was also Gucci. Along with her $2000 cat shaped clutch. lol.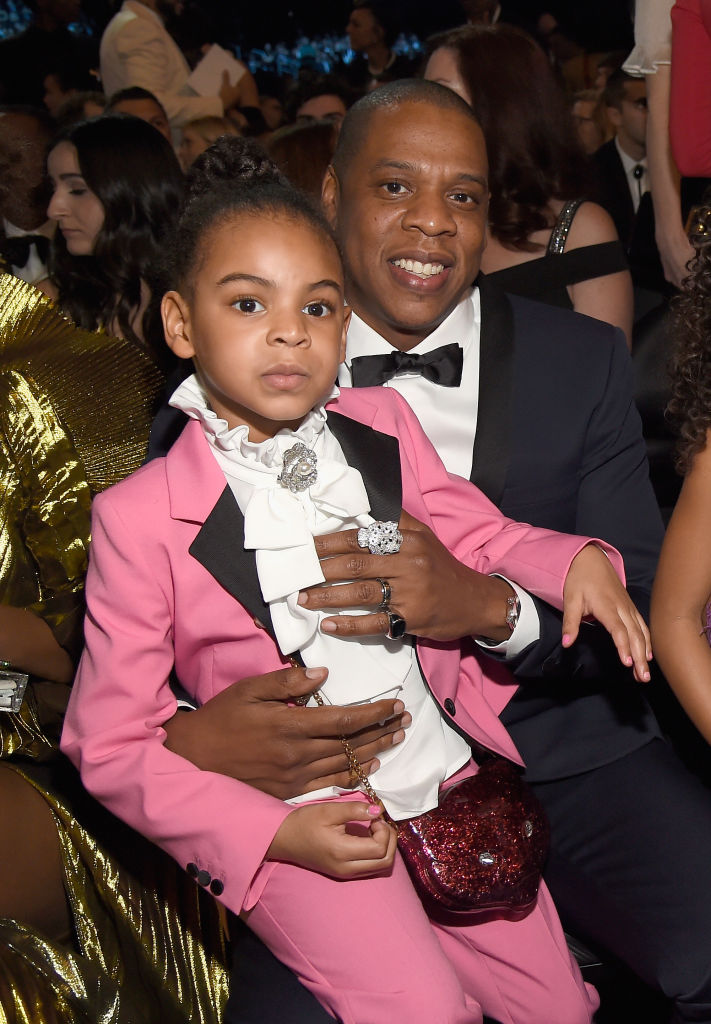 Okay, we are going to stop being jealous now and go look at more photos of Blue's incredible fashion.