Blue Ivy brought an $1,800 Louis Vuitton purse to a basketball game, because of course
It's official. Blue Ivy is basically the best dressed person on the planet. And we'd expect nothing less from the eldest child of Queen Bey and Jay Z. And if you need proof, let us refer you to her latest outing at the NBA All-Star game on Sunday, February 18th.
The tiny Carter was seen with mom Beyoncé wearing a leather jacket, ripped jeans, and black booties…and she accessorized the low-key look with an electric blue mini Louis Vuitton purse worth a reported $1,820. DANG. That's officially about 20 times more expensive than the most expensive thing we own (we're simple people).
Technically, it was the The Louis Vuitton Alma BB bag in vernis leather. The official description on the Louis Vuitton website reads, "The charming Alma BB traces its pedigree to the original Art Deco icon, introduced in 1934. This miniature version in gleaming Monogram Vernis easily holds keys, wallet, smartphone and lipstick. With a strap that adjusts the bag to waist or hip height, the Alma BB can be worn across the body for hands-free ease."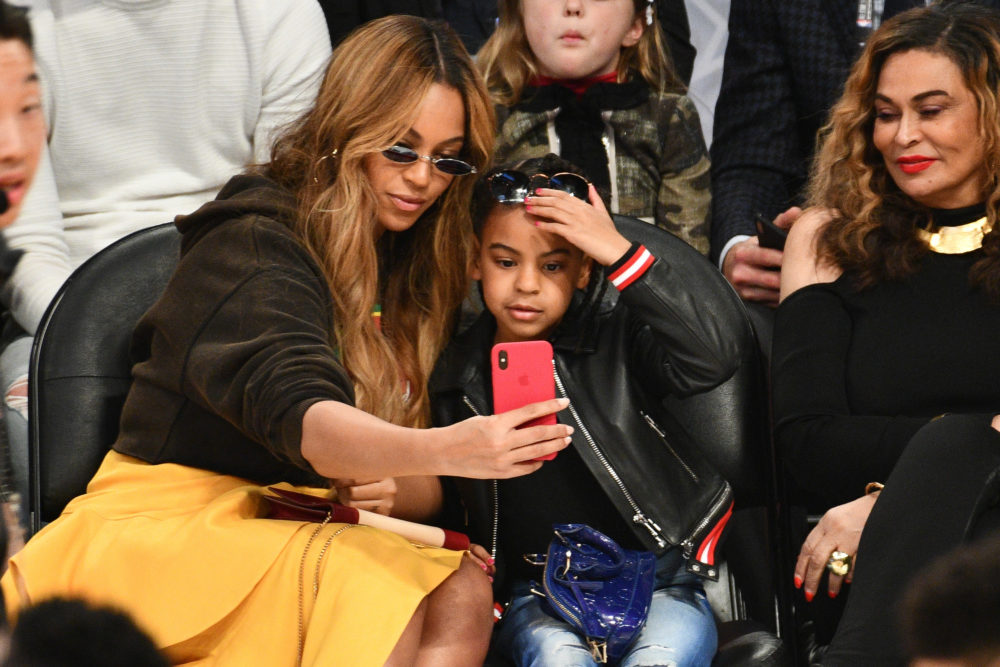 Basically she faaaancy.
Especially since we were mostly wearing our Ghostbuster fanny packs back when we were BI's age. But, as Bustle notes, Blue Ivy is no stranger to luxury handbags. She wore a $2,675 Valentino Purse to the 2018 Grammys earlier this year (aka the same event that spawned a million memes of Beyoncé providing her family with snacks like it was any old outing). false
Blue — let us know if you ever get sick of your current handbag collection. We volunteer to take it off your hands.