There's a new hair color trend called "blorange" and we have questions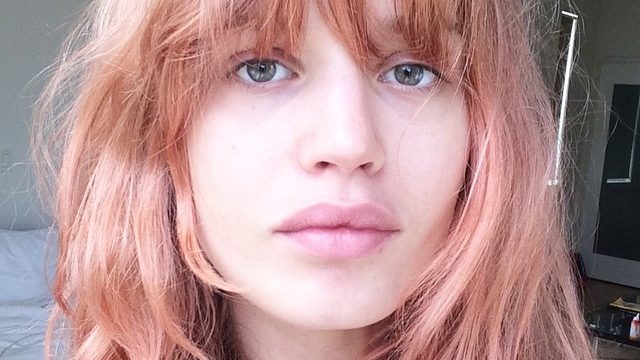 Hair trends come and go, but the amount we enjoy saying "blorange is the new black" is forever. The newest hair color trend is called 'blorange,' and it's exactly what it sounds like: A combination of  blonde and orange that results in a sherbety pink color that would look good on just about everyone of just about any complexion.
Blorange could also be attributed to ~blood orange~, which is a fairly accurate description of some versions of this new 'do. We have to admit, we kind of love it. And since there seem to be many versions of coloring that qualify as blorange — including some uber caszjh ombre versions that would make it waaaay easier to maintain.
Behold, the blorange:
https://www.instagram.com/p/BPX9nQIhn74
We also love this more pastel version, if you're still feelin' the ~pastel goth~ vibes that folks have been into lately.
We especially love the ombre blorange, because our number one concern with coloring our hair any hue not found in nature is maintaining it, because it's so important and can be soooo expensive and time consuming. But the brilliant thing about ombre is it looks INTENTIONAL when your roots grow out. #thedream
That's one bad (h)ombre. (Obviously here we mean 'bad' like the kids say it, to mean 'good.' OBVIOUSLY.) We love that this is a trend that can be turned up or down depending on your coloring and personal style. You can go super bold, true blood orange OR a paler, more pastel blonde-orange. The world is your blorange, and we're about it.