This is the one mascara from Sephora that you absolutely need on your wedding day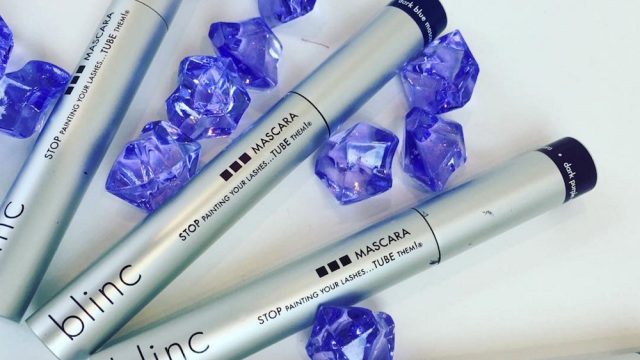 Wedding season is officially here and with that, we have all the wedding style and beauty that our hearts desire! We're always on the hunt for long-lasting, gorgeous wedding makeup, and it looks like we've found the one mascara from Sephora that you absolutely must use on your wedding day — Blinc Mascara. No amount of crying can interfere with your gorgeous look on your big day.
There's truly nothing more tragic than spending hundreds of dollars and hours of time on picture perfect makeup for special events, only to cry it off in mere moments as soon as things start to get sappy. Granted, lots of big things can go wrong on your wedding day, and in the grand scheme of things, runny mascara isn't as bad as, say, getting your period on your white gown. But if you can avoid a little crying-induced makeup streaking, why not?
If your wedding day is around the corner, pick up some Blinc Mascara at Sephora for $26.
What makes it perfect for a wedding is that it's the original "tube" mascara. Meaning that instead of painting your eyelashes, it forms water-resistant tubes AROUND your lashes, giving them intense volume and length while also keeping them strong. You can cry your heart out and rub your tired eyes and that mascara won't go anywhere.
This mascara can't be removed by water or pressure alone, only combining a lot of warm water and gentle pressure will cause the tiny tubes to slide off the lashes and into your hand. It's also a money saver in that there's also no need for a separate eye makeup remover.
You can also get Blinc Mascara Amplified ($26) if you want to go for a more dramatic lash look on your wedding day.
This guy is 10 years in the making. It provides buildable volume and length while still using the signature properties of the original mascara that make it smudge, sweat, water, and flake-proof.
What do you think, are you intrigued by the tubing technology? We would definitely be down to try this out next time we have an event we know we'll be shedding some tears at. It's also extremely convenient since pool and beach season are basically here. Who says you can't bring the glam poolside?