Blake Shelton's famous friends and fellow Sexiest Man Alive winners had the best reactions to his new honor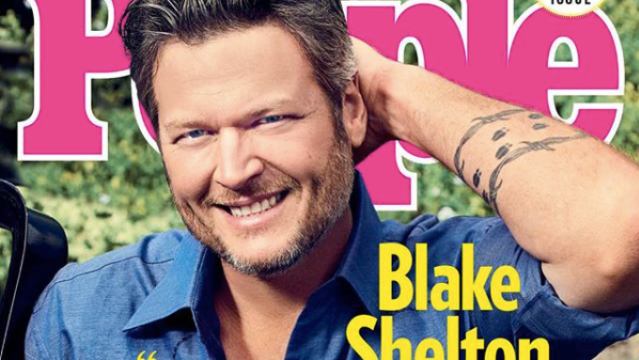 Every year People magazine decides that one man in Hollywood is worthy of the distinction of being named the Sexiest Man Alive. Last year the award went to Dwayne Johnson and last night, that sexiest honor ever was given to Blake Shelton. That's right, The Voice judge and Gwen Stefani's boyfriend is the sexiest man alive this year. Here's what famous people are saying about the newly minted sexy man.
Former titleholder Hugh Jackman: "Hey @blakeshelton … take it from me … humble only gets you so far. Milk the sexy status for ALL it's worth. The reign goes all too quickly. Just ask @VancityReynolds."
The Voice host Carson Daly: "Not sure about the sexiest. But congrats on the recognition of being a man & being alive. Love you buddy!"
Today host Hoda Kotb: "Whaaaaaaaaaaaatttttt???? Yay!"
Actress Fortune Feimster: "Blake Shelton gives me hope that I too could one day be People Magazine's sexiest man alive."
The Voice co-star Adam Levine: "Man, I'm proud of you buddy. Because I'm only friends with other SMAs."
Last year's honoree Dwayne Johnson: "Truth is I was going to become the first ever back to back SMA but that absurd fanny pack picture made its rounds on the interweb again causing @people to rethunketh the whole damn thing."
But let's be real, the only reaction that really matters is the woman who calls herself Shelton's better half, Gwen Stefani.
"I guess I've been kissing the #sexiestmanalive all this time but @people I knew that allreadyy!!" Stefani tweeted this morning.
When it was rumored that Shelton would be granted the sexy honor, Stefani told Access Hollywood, "What? Oh my god, well they got that right. Wow, I knew I was on to something. Wow, I'm gonna look really good huh? I already had scored but now I really scored."