Blake Shelton had the best reaction when he found out he was "People's" Sexiest Man Alive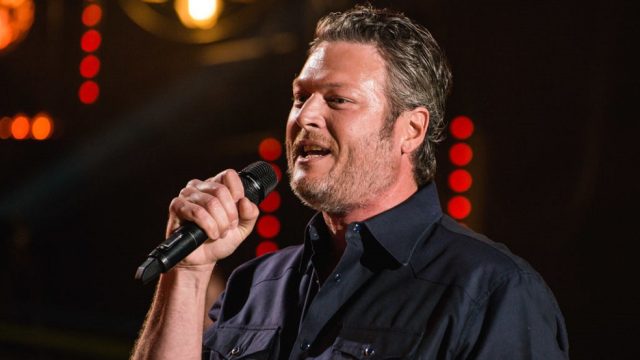 In the entertainment world, it's a pretty big honor — and that's why Blake Shelton's reaction to winning People's Sexiest Man Alive is so funny. The judge on NBC's The Voice has been in the headlines for a few reasons recently — not only is the show still a big hit, but he's had a very in-the-spotlight romance with No Doubt singer Gwen Stefani these past few years. But this title is one he didn't really expect.
People started "Sexiest Man Alive" back in 1985, originally awarding the title to Mel Gibson. According to the magazine, the title originated from an editor stating that Gibson was, indeed, the "sexiest man alive" — from there, it turned into a headline. Now, it's an annual tradition. The award is typically given out near the end of the year.
While Shelton is truly deserving of the title, he joked to People and said they must be getting a little desperate. "Y'all must be running out of people," he said. "Like, Wow, we're down to somebody who is somewhat symmetrical."
Of course, he also displayed a little bit of pride. Not only did he thank Stefani for encouraging him throughout their relationship, but he namedropped Adam Levine, his co-star on The Voice who he's been competing with since the start of the show.
First, he told People what Stefani said to him regarding the honor.
"She goes, 'Listen to me, you're going to regret this for the rest of your life if you don't take this gift and just live in the moment,'" he said.
As for Levine, who won the honor back in 2013, Shelton had a few words.
"I can't wait to shove this up Adam's ass," he said. "As proud as I am and honored that you guys asked me, that's really the only thing I care about."
It's good to know that their cute rivalry holds up even when the cameras aren't rolling.