Blake Shelton just fanboyed out while Gwen Stefani performed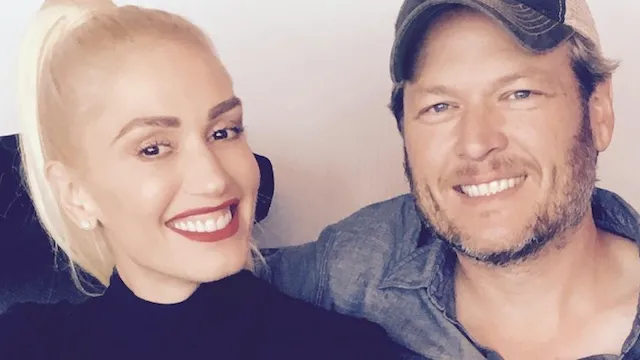 Blake Shelton and Gwen Stefani are giving us major envy with their adorable PDA and uber romantic relationship. The two lovebirds stepped out for a night of fun at a charity event in the Hamptons on Saturday. Fans were in for a real treat because the Hollywood couple ended up performing together on stage.
Blake Shelton is clearly her biggest fan and it's obvious onstage and off that he totally adores her. 
The No Doubt front woman was scheduled to sing at the Apollo for the Hamptons event, but the crowd's jaws dropped when Blake surprised fans on stage with his lady love. The Voice coach and "Make Me Love You" hitmaker performed "Go Ahead and Break My Heart," a song they co-wrote. false
As if these two lovebirds couldn't be any cuter, Blake sat in front of the stage to cheer on his girlfriend as she performed hits like "Hollaback Girl" with Pharrell Williams, "Don't Speak" and "Keep on Dancing."
Guests at the fundraiser noticed the country singer air guitar-ing throughout Stefani's performances. He was seriously her biggest fan that night and she definitely noticed.
People reports that at one point the "What Are You Waiting For?" pop star said, "The tall guy stood up first – good job, Blake."
The publication points out that the Hollywood couple were "very sweet and affectionate together" at the charity event. Onlookers noted that Stefani sat with her arm around the country singer and she gave her man a kiss. *Swoon.*
Even though Shelton and Stefani are healing from previous marriages that ended in divorce, the couple seems ready for the next step in their relationship.
"Blake and Gwen are madly in love, committed and planning for a future together," the source said.
Have you seen Stefani's Instagram? Her social media site is filled with adorable photos of her and Shelton. Whether they're goofing around or being super cute on stage, they can't keep their hands and eyes off of each other.
The couple started dating late last year after meeting on NBC's hit show The Voice and we can't get enough of seeing them so happy together.