Blake Shelton and Gwen Stefani having a family dance party to an Adam Levine song is basically the cutest thing ever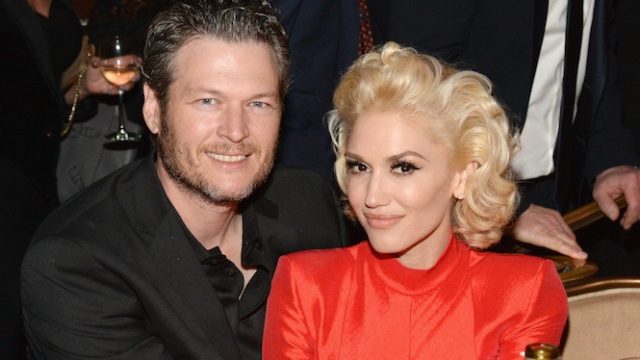 Okay, we may have just found the cutest celebrity holiday video of the season. Yes, we're talking about Gwen Stefani and Blake Shelton having a dance party with Gwen's kids — to friend Adam Levine's  "Don't Wanna Know" — no less!
It looks like the dance party took place sometime over the holidays at Blake's Oklahoma ranch, and features a gaggle of adorable kids — along with a super goofy Blake and Gwen, of course! Oh, and can we take a moment to note that even a whacky, vacationing Gwen looks pretty impeccable?  We're talking comfy sweater goals and perfect makeup. #LIFEGOALS, girl!
Okay, let's take a look, shall we?
Awwww!!! We cannot get over how adorable this is, nor can we get over how much fun this gang genuinely seems to have together. And can we talk about Kingston lipsynching? Never grow up buddy! (Aka, never become a surly teen who refuses to help film fun dance videos with your mom).
And if you're wondering where baby Apollo is (Gwen's youngest) she was there too! Gwen posted this just the day before:
More awwwwws all around!
This is epically warming our hearts on this cold New Year's Eve, and making us wish we had more super fun Stefani-Shelton family videos to get us through to the New Year. The couple have been super open about how much their relationship means to them both, and we're so incredibly glad they found one another.
To a love-filled 2017!