Blake Lively's New Year resolution about fitting into her jeans again is so relatable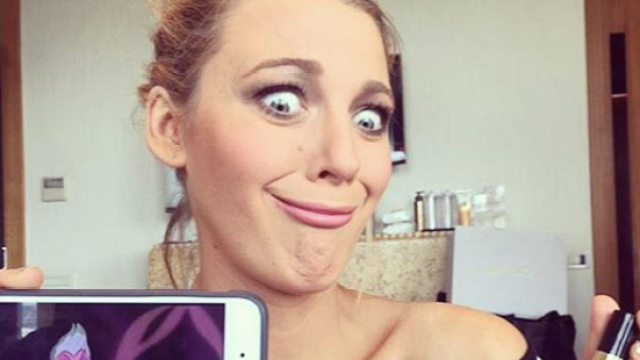 She's an A-list celebrity and full-blown movie star, but Blake Lively is still one of the most relatable actresses in Hollywood. If you didn't believe it before, her recent Instagram post will leave you with no choice but to nod fervently in agreement. Just like the rest of us, she seems to have, um, indulged over the Thanksgiving season. This left Blake with tighter jeans than she had before. We know all about it, girl.
https://www.instagram.com/p/BNpAlsQg3O6
"New Years resolution started early-- I WILL fit into my jeans again gall darnet."
The struggle is real. There's just too much goodness happening during Thanksgiving (and the holidays in general) for us to turn down — pumpkin pie, fried turkey, leftover stuffing. What's a girl to do except enjoy herself?! And it seems like that's precisely what Blake has done. But there comes a time when you just feel like wearing some clothes that aren't stretchy again, so Blake has kicked off the healthy eating once again.
What we're just dying to know, though, is what that cupcake is in the top corner of the photo. Is that real? Are there rhinestones on it? Can we have it?
[tempo-video id="5239555948001″ account="4607804089001″]
We know that Blake's got a thing for sweets. Just look what her hubby brought for her a few weeks ago — and how stoked she was about it.
https://www.instagram.com/p/BMVUlVaAQ3j
Um, drooling. And before that, she proved she was a donut princess.
https://www.instagram.com/p/BKmG1bPA6Zg
Let us count the ways we love you, Blake. But really, can we have that cupcake?