Blake Lively wished us Happy Galentine's Day with the most perfect of Insta posts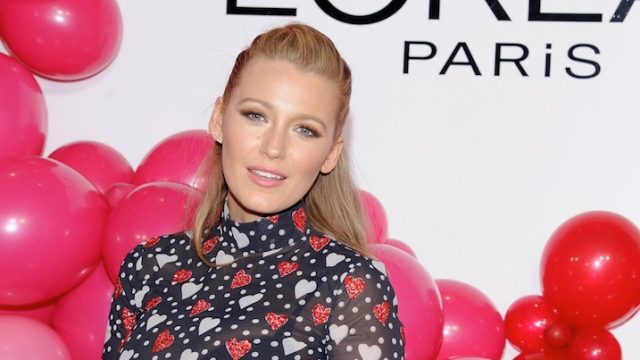 Over the last few years, Galentine's Day (coined by Leslie Knope of Parks & Recreation) has basically become as legit as its much older (and way more stressful) cousin, Valentine's Day. And that being said, Blake Lively totally got into the Galentine's Day spirit last night.
That's right, even though Lively is with the awesome and impossibly handsome Ryan Reynolds, she still devotes a huge portion of her time to keeping it real with the awesome ladies in her life.
https://www.instagram.com/p/BQdGc33gl7f
"Feb 13: Tonight's the night. Grab your best gal. 💋 I love my man. But on this valentines, I celebrate women. Time to party... "
via giphyShe and her BFF have their party shoes on, and the theme is RED, for lurve. Needless to say, we're loving every bit of this!
https://www.instagram.com/p/BQeoP-JgXBO
One of the best thing about Galentine's Day is that non-romantic gifts can be exchanged…and who does't love that?
via giphyThat's right, Leslie Knope knows all. From us to you, Happy (belated) Galentine's Day ! And Galentine's Day doesn't have to end on February 13th — you can treat yourself and your gals today as well, of course. Because 'tis the season to DO YOU!