Blake Lively called her Valentine's Day-themed outfit "obnoxious," but we think it's ~romantic chic~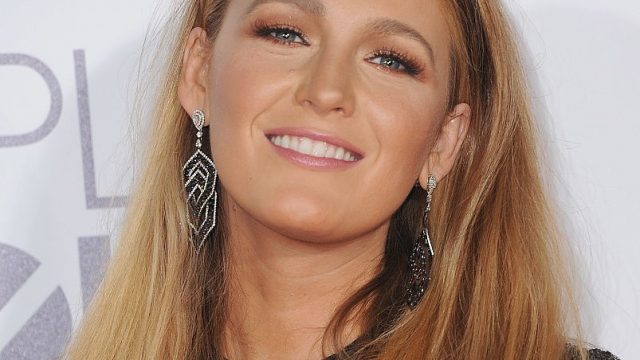 Valentine's Day is a time to celebrate love for your partner, your family, your BFF, or anybody else in your life you want to love on. However, it is a workday, so like, people got stuff to do. Blake Lively attended the Michael Kors fashion show during New York Fashion Week on Valentine's Day this year, and to celebrate the holiday while still making her public appearances, she opted for a red trench coat with a pair of red and white heart heels. The look is still very V-Day-inspired without being too kitsch.
Even Lively acknowledged how aggressively on-theme her outfit was. "If I'm this obnoxious at 30, you can only imagine how EXTRA I was on 'spirit day' at school," she wrote on Instagram. She even paired the look with a red purse and matching Valentine's Day doughnuts.
If this Valentine's Day getup is any indication of Lively's commitment to holidays, we would die to spend Halloween with the Lively-Reynolds crew.
https://www.instagram.com/p/BfMH2yXgG0a
https://www.instagram.com/p/BfMFJ4jAa_K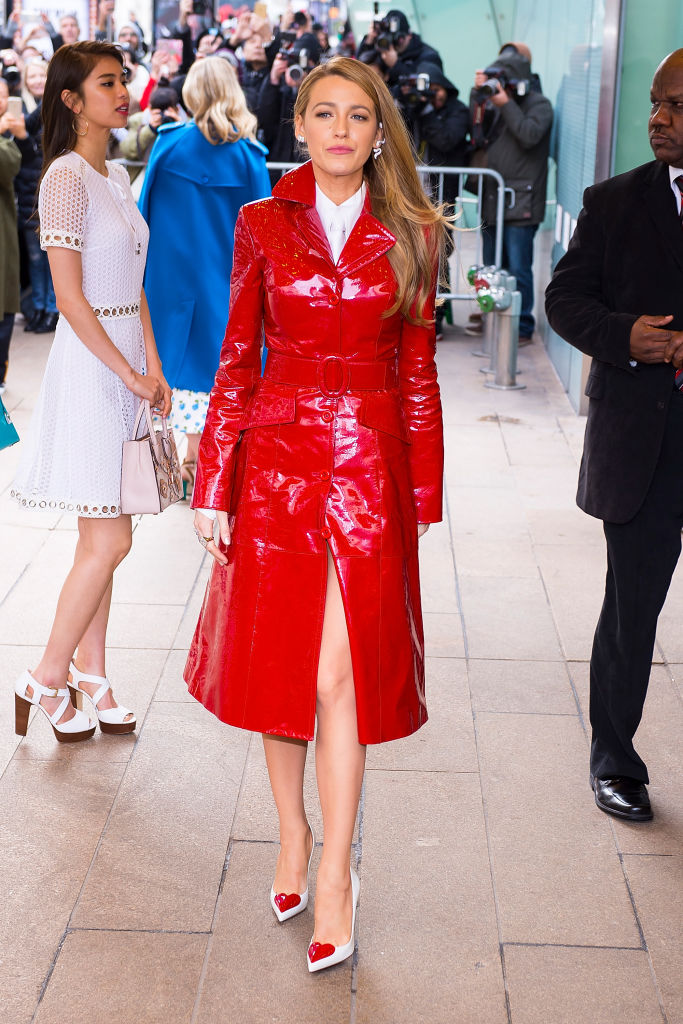 Lively's heart heels are the Cora Heart 100 patent leather pumps by Christian Louboutin, and we can't think of a better time than today to wear these stunners. Actually, we can't think of any other time to wear these shoes. When would you wear red and white heart stilettos?
Lively's husband Ryan Reynolds also got in on the V-Day spirit and baked his wife a cake. Cue the collective "awww"s.
First of all, that cake looks bomb. Second of all, what kind of couple goals is it when both partners win at Valentine's Day? All of them.