Here's where to buy Blake Lively's trendy sunglasses for only $30
Nothing screams summer like some totally cool sunglasses. Yes, the official beginning to the most nostalgic season of all is still a couple of weeks away, but we're already preparing our minds, spirits, and wardrobes. While we love all the style choices the warmer season has to offer, we're pretty keen on sunglasses as a fashion statement all on their own. But don't take it from us, take it from Blake Lively, whose orange mirrored sunglasses are a total hero piece for her look.
Blake Lively's sunglasses are both vintage-inspired and futuristic, and that's a combination we are pretty impressed with!
https://www.instagram.com/p/BVGCEXMAKtq
Blake wore her orange sunnies with an oversized straw hat, showing off the most beautiful reflection of a ferris wheel in her lenses. And as she points out, even though she may have unknowingly had clumpy sunscreen on her face, she still feels good! Life can be sweet, and it's even sweeter with the right accessories. We're glad we're on the same page as Blake!
Is there actually such thing as having too many pairs of sunglasses? We're not sure, but we'd like to think the answer is a hard no, especially if you live somewhere where it's regularly sunny. If you're looking to add a couple of new pairs to your collection, then may we suggest the same pair that Blake is wearing? And don't worry, they only cost $30.
Amazon PRIVE REVAUX "The Artist" Handcrafted Designer Geometric Polarized Sunglasses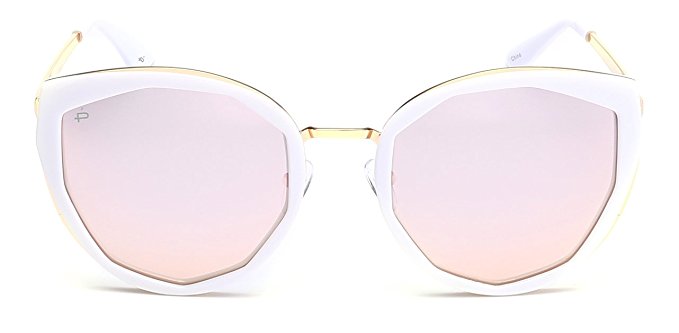 Buy here for $29.95. 
Plus, you can even Amazon Prime them if you need them STAT.