Blake Lively is serving "kid from Stranger Things" vibes with a brunette pixie cut on the set of her new movie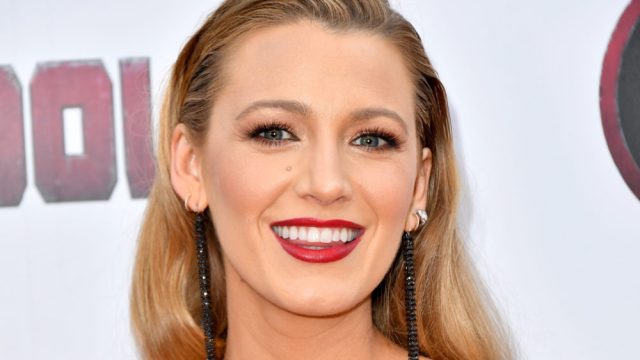 Blake Lively is back on the set of The Rhythm Section after a hand injury in December 2017 temporarily shut down production. The actress has resumed filming the spy thriller and to commemorate the occasion, she shared a striking photo to Instagram. The blonde actress is unrecognizable in a dark brown pixie wig (Kris Jenner vibes, for sure) and a baggy menswear-inspired get-up.
The Rhythm Section is based on the Mark Burnell's Stephanie Patrick novels and will be directed by Reed Morano, who directed several episodes of The Handmaid's Tale in Season 1. According to Deadline.com, Lively plays a woman who passes herself off as an assassin to track down the terrorists who engineered a plane crash that killed her entire family. Jude Law and Sterling K. Brown will co-star.
Back in January 2018, Morano opened up to The Hollywood Reporter about the nature of Lively's hand injury.
"[Lively's] okay. She's just recovering," Morano told THR. "The problem is that normally, that kind of an injury, you would have four to six weeks of rehab and then you would wear a splint. We have to go into stunts, so it's very complicated."
Before they halted production, Lively and Morano shared photos of Lively's constantly evolving wardrobe, including the recent look we're calling Mike Wheeler from Stranger Things-chic.
https://www.instagram.com/p/BeTk3azgS4A
And here she is, back on set in July 2018, in her full pixie-cut glory.
We're glad Lively has healed and we're even more excited to see this film. Despite the production setbacks, the film is still aiming for a February 22nd, 2019 release.