Blake Lively's secret hair weapon is so simple that even we can make it a part of our lives
Hair envy is very real. No matter how happy we are with our own tresses, we often wonder if the grass is greener on the other side of the hair spectrum. One of the most envied heads of hair in the celebrity world is that of actress, Blake Lively. Many will agree that Lively's thick, blonde mermaid hair is what dreams are made of. Well those dreams can become reality. Blake Lively's secret hair weapon is something we can easily incorporate into our own lives.
So perhaps the grass is greener on our side after all! POPSUGAR got the lowdown on how Lively achieves her luscious locks and we're here to spill the secrets.
Lively told POPSUGAR that she's all about using high-quality shampoos and conditioners. Healthy, strong hair is the best type of hair one can have.
But when it comes to Lively's secret hair weapon, she ditches the conditioner for something a bit more heavy-duty.
https://www.instagram.com/p/BOP7NV-gd6Y
"I rarely use a conditioner," Lively told POPSUGAR. "I always use a mask, so I always rinse it out and leave like 5 percent of the mask in. I feel like my hair drinks it up. If I know I need to style it a very curly [way], then I do a little less, or I'll use a conditioner instead."
Lively said that she loves the L'Oréal Color Vibrancy mask. It keeps your hair color fresh and bright. Lively also explained that she doesn't like the idea of spending money on hair upkeep only to wash everything away with soap.
When you put it that way, we totally agree!
https://www.instagram.com/p/BH8S4ZKgKqa
There are so many great hair masks on the market today that can do a myriad of different things for your hair. If you have dry or damaged hair, try this Macadamia Professional mask from Ulta ($36).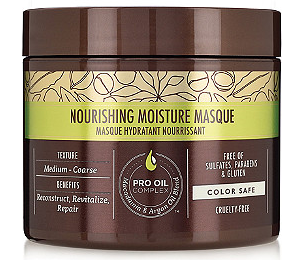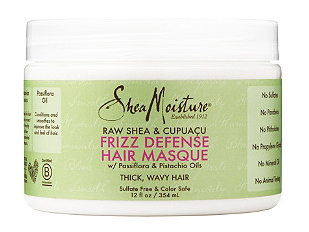 Feel free to also try a few DIY all-natural hair masks that you can make from ingredients in your fridge! Try a new one each wash to find the one that works best for your hair type.
All we need to do to get Blake Lively hair is to slap on a simple hair mask, right? Well we also think genetics probably have a lot to do with Lively's locks. But hey, if we can take a simple step to improve our own hair health, then it's definitely worth a shot!