Blake Lively and Ryan Reynolds celebrated Valentine's Day by joking about cheating on each other, and #goals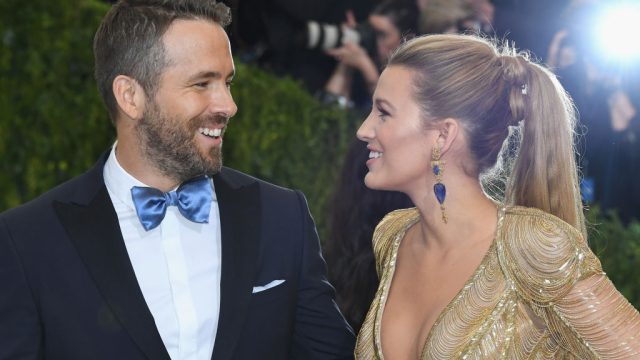 If you follow Blake Lively and Ryan Reynolds on social media, then you already know they're pretty much experts at trolling one another. And thankfully for us shippers, they did not disappoint on Valentine's Day.
Reynolds started it when he posted a photo of himself at the gym on Instagram. "Ten minutes into writing an email to my mom, when I realized there was no phone in my hand," he quipped.
Soon after, his caption prompted Lively to comment with her own joke: "Why won't this damn app swipe right?!?!!"
Not skipping a beat, the Deadpool actor wrote back, "Because it's the E-Harmony app."
But the fireworks didn't stop there. The Gossip Girl alum shot back, "Can you show me how to download that? Ever since Ashley Madison closed I've been so lonely," she said of the married dating site, which basically promotes adultery with its motto, "Life is short, have an affair."
Before things got too out of hand, Reynolds wrapped up the fiery exchange with, "Aww, Happy Valentine's Day."
Aww.
Shippers of the couple couldn't get enough, and posted their own feels about the epic mutual roast.
false false
And just in case there was ever any doubt how much serious love exists between these two, earlier in the day the Green Lantern star posted a photo of a somewhat edible arrangement he made for his wife for Valentine's Day.  "I baked this cake for my wife," he captioned the photo of himself holding up a heart-shaped treat. "The icing is glue, 'cause I'm not a scientist."
We love these two.