Blake Lively and Ryan Reynolds sat on a Deadpool throne because they're basically royalty anyway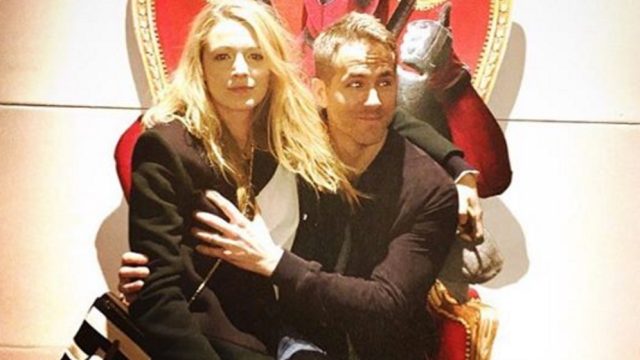 It's probably impossible for us to be any more pumped about the upcoming Deadpool movie. It's being released in three days. THREE. DAYS.
Obviously, Ryan Reynolds (who plays the anti-hero in the film) and Blake Lively are pretty pumped too. I mean, not only did they recently have a baby together, but Ryan's big film is coming out any day now! There's a LOT to be excited about, and they're showing their excitement in the most fantastic way ever.
Recently, Blake took to Instagram to post a pic of her and her boo on the Deadpool throne together. And in classic Deadpool fashion, Ryan's got his hand in a *risqué* place while Blake has a hilariously stern expression on her face, looking at the camera. "Two Deadpools, one cup. Your turn" Blake wrote in the caption, along with the film's (brilliant) emoji-filled hashtag.
Yep, the official cutest couple in the world. They love each other more than Deadpool loves chimichangas. We have no idea how we're gonna make it through the next three days before the film's official premiere, but in the meantime, check out the trailer below.
//