Blake Lively talks about how she will raise her kids even though she and Ryan Reynolds are super famous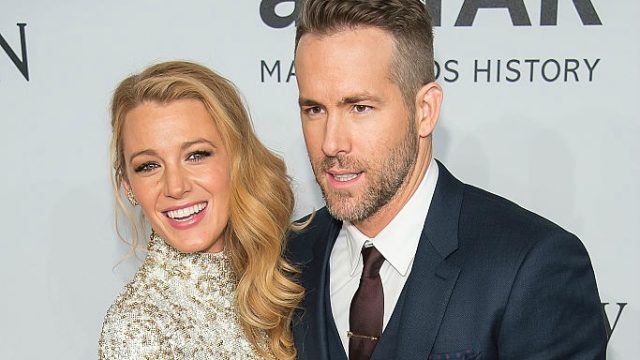 Blake Lively has played many roles through the years, but one of her best has been her real-life role as a mother. The actress is already mom to her daughter James with husband Ryan Reynolds, and they have another little one on the way. But we don't see much of her daughter in public — and we probably won't see much of Baby #2 once he or she is here, either.
Blake graces the cover of the August issue of Marie Claire, and in her interview, she goes into details about why. The bottom line is, she wants her kids to grow up away from the cameras and paparazzi and tabloids.
"My husband and I chose a profession and a side effect of that is your personal life is public. Our child hasn't had the opportunity to choose whether or not she wants her personal life to be public or not," Blake explained. "So in order to give her as much normality as possible, we want her to have a childhood like we had."
It's one thing for Blake and Ryan to navigate being in the public eye, but it's certainly another for their kids. It's amazing that they're both so dedicated to prioritizing their family and wanting their little ones to have as normal of childhoods as possible. Of course, things probably won't be 100 percent normal — James will have an incredible closet of her mom's glamorous outfits to borrow from!
"I love my personal life so much — and my family so much," she continued. "It takes a lot to make me want to leave the house."
Aww. Too cute! We heart the Reynolds-Lively clan, and totally respect their privacy.