Blake Lively says she used to lie about wearing this one fast-fashion brand, and we've all been there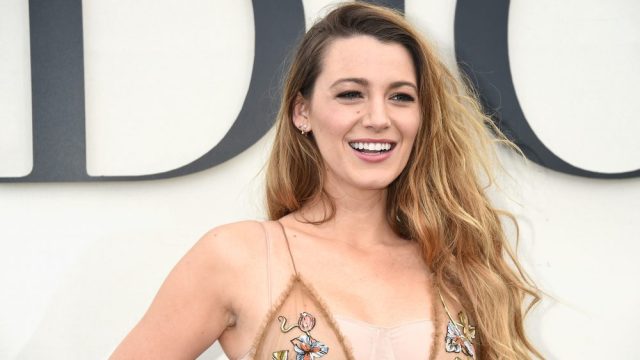 With all the stylist-approved glamour at red carpet events, it can be easy to forget that celebrities are real people. And just like the rest of us, they sometimes give into fast and cheap fashion. Blake Lively is now admitting that she used to pretend her Forever 21 outfits were vintage…and we've never loved her more.
The Handmaid's Tale actress Sydney Sweeney (who plays Nick's wife, Eden Spencer) recently interviewed Lively for InStyle, and the two stars discussed their favorite looks and fashion inspirations. Sweeney asked Lively how she started to build relationships with designers (Lively famously doesn't use a stylist), and asked about a Forever 21 dress that Lively once wore on the red carpet.
"I wore Forever 21 much longer than I admitted. I just started saying it was vintage because I was so shamed for it," Lively confessed with a laugh. "For me, fashion is a form of self-expression. It also really takes me out of my comfort zone. One of the reasons I'm an actor is that I'm naturally very shy, so it's liberating to dress up and pretend to be someone else."
Yup. It turns out that Serena van der Woodsen herself was wearing one of our favorite mall brands on the red carpet. We'll just let that sink in.
https://www.instagram.com/p/BiKHS8uAkXZ
Lively also revealed that to combat pre-red carpet nerves, she imagines she's playing a character.
"When you have to be you, it's the most intimidating part," she said. "The only way that I feel comfortable doing red carpets and interviews is when I adopt the same thing that I do when I'm acting, which is to play a character. So when I'm going to a premiere, I think, who is that character? And I step into that. I still get knots in my stomach before red carpets. You just want to represent yourself properly, so that's why I chose to style myself."
https://www.instagram.com/p/BsftoRtAAuI
We can definitely relate to Lively fudging the truth about her "vintage" clothes, and, anyway, it's all about what makes you feel your best.