Blake Lively's honesty about post-baby bodies makes us love her even more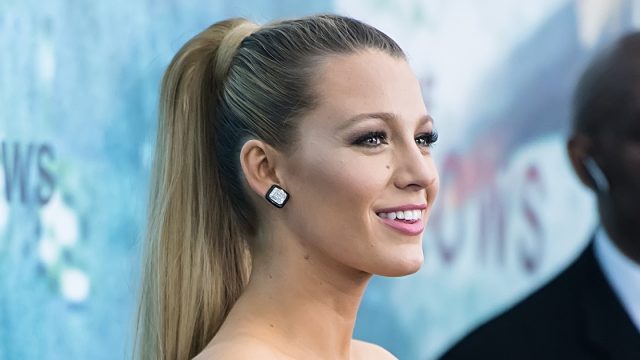 We literally don't need another reason to totally adore Blake Lively. We're obsessed with her amazing pregnancy looks, we love that her daughter has a potty mouth, and that she's not afraid to poke fun at what it can be like to be a celebrity.
We also love Blake because she's spoken candidly about how gruelling it can be to get in shape for a specific movie role. Speaking about how she got prepared for The Shallows, Blake talked about all the foods that she had to give up, and it sounds hard AF.
Now, Blake Lively has opened up about how she felt filming bikini scenes just eight months after having a baby.
"The struggle is that I am doing a movie in a bikini eight months after having a baby and there is a level of insecurity and vanity that comes with that," Blake told Australia's Herald Sun. "You don't want to be the person in the magazines that they are saying 'ugh, look at her' rather than 'wow, look at her.'" 
While there should be no pressure at all to lose weight because of having a baby, what Blake says rings true for many women who feel that they have to get in shape. We also can't imagine what it's like having press scrutiny all the time, too.
https://www.instagram.com/p/BHxt_dxgAaY
Continuing, Blake said that it's a shame that these things occur. "[T]here shouldn't be that negative 'ugh' after someone has a baby," she said. "our body is so beautiful. You couldn't walk a Victoria's Secret runway but it's beautiful in a completely different and incredible way and I do wish I had the bravery to go out there and represent women as they actually look." 
This isn't the first time that Blake has spoken about her post-baby body.
Speaking about her body after giving birth to her daughter, James, Blake said, "After I had a kid I thought, 'Okay, this is what my body looks like. This is amazing – I earned this body … And it's not as good as it was before I had a kid, but, oh well.'" 
Of course, Blake is in a unique position; she has to look a certain way for her work. What's not cool, however, is the fact that, like many women, she feels pressure to look a certain way due to scrutiny and expectations of what women should look like. There should be no stigma attached to how people look at all, but especially after they've just had a baby.
What's important is that women are happy, healthy, and that if they are losing weight that they do it healthily and in the right way.
Blake is currently expecting her second child with her husband Ryan Reynolds.
[H/T People]