Blake Lively called out a fashion blogger who said she was wearing too many suits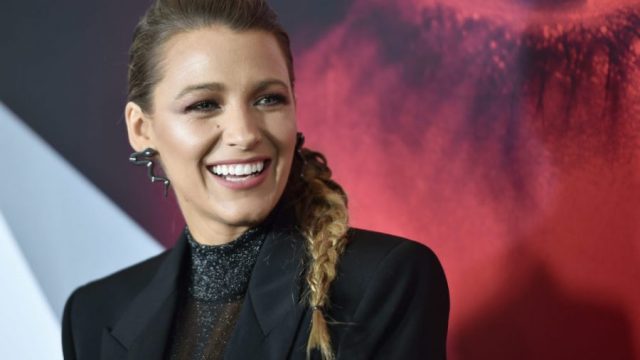 In her new movie A Simple Favor, Blake Lively's mysterious character, Emily, is a suburban mom with an affinity for gin and jaw-droppingly gorgeous pantsuits. And it seems Lively loves a good pantsuit IRL, too. In fact, Lively has worn pantsuits almost exclusively during the A Simple Favor press tour. While we can't get enough of her current wardrobe, not everyone seems on board with her selections. And Lively clapped back.
Yesterday, September 18th, Instagram user @fashion_critic_ poked fun at Lively's suits. They posted a photo of Lively in a gorgeous pink Ralph Lauren piece from the London premiere of A Simple Favor, captioning the photo, "It's suit number 1,356 for Blake Lively's promotion of 'A Simple Favor'."
https://www.instagram.com/p/Bn1p6KuDYaI
The post caught the attention of Lively, compelling her to call out the double standard.
She wrote, "@fashion_critic_ Would you note a man wearing lots of suits during a promo tour? 😱😊 So why can't a woman? Just sayinnnn. No double standards ladies 💪💕"