Blake Lively kicked off the one-shoulder jumpsuit trend on the red carpet
At Variety's Power of Women Luncheon in New York, Blake Lively made a statement that's just as powerful as all the women in attendance. When a reporter asked about her clothes, she pointed out the inherent sexism in such a question, pushing for them to #AskHerMore. We applaud Lively and have written an entire post on the subject. On the other hand, as a multifaceted website that appreciates the craftsmanship of fashion, we also want to admire Lively's look from afar.
Specifically, Blake Lively's shoulder-baring emerald jumpsuit is one look we're living for, thanks to its perfect mix of both bold and classic styles. The emerald jumpsuit features a sweetheart bustier, and a single off-the-shoulder accent. And with a boot-cut leg, this jumpsuit features cool, clean lines galore.
She paired the stunning jumpsuit with her long blonde hair worn in soft waves. And of course, Blake's glowing golden skin and pink lips only help pull out the vibrant hue of the jumpsuit. If there's someone who proves the power of women, it's Blake.
And since "greenery" is Pantone's color of the year, we can be sure we'll be seeing more and more nature-based hues in the next few months. But we suggest taking a cue from Blake and wearing them à la jumpsuit for maximum sartorial effect.
In case you wanted a jumpsuit of your own, here are four inspired by Blake…
Revolve "Electra Tie Front Jumpsuit"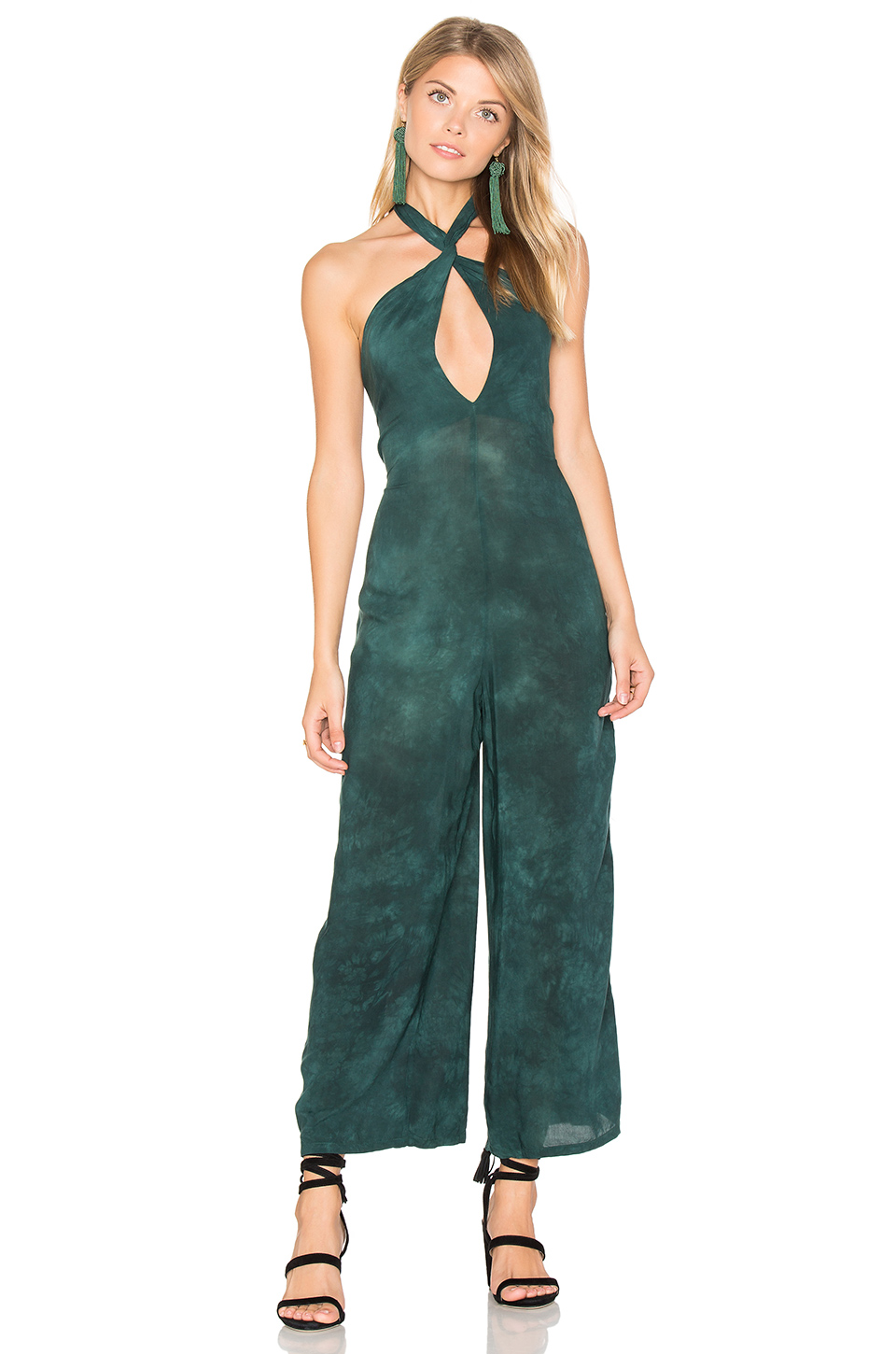 Buy here for $198. 
Yoins "Crew Neck Cut Out Knot Front High Waist Jumpsuit"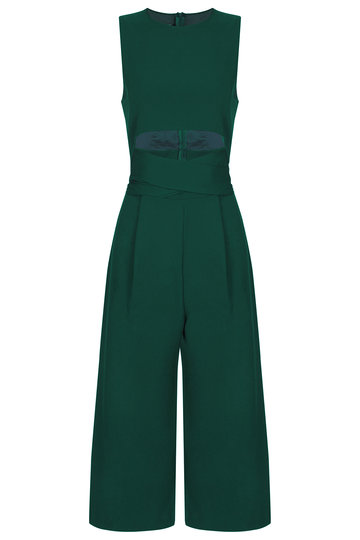 Buy here for $23.95.
Lulu's "Alleyoop Black Off-the-Shoulder Jumpsuit"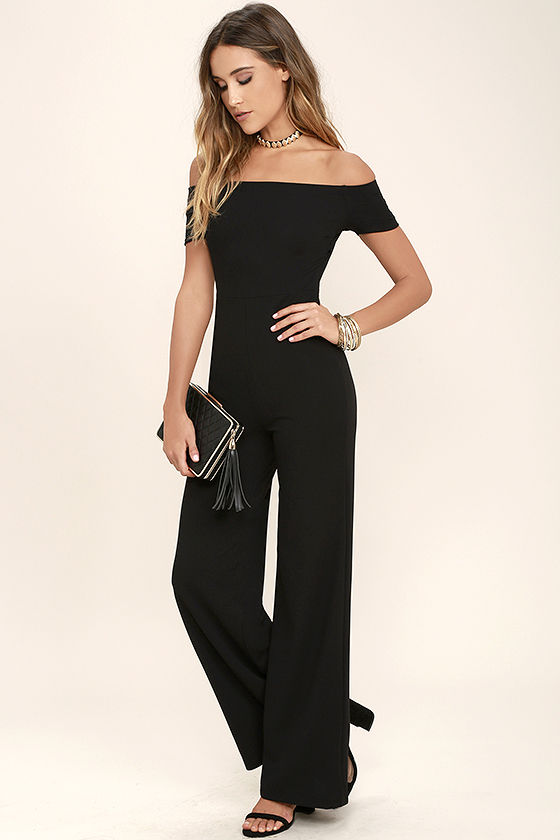 Buy here for $49. 
Pretty Little Thing "Cindy Bottle Green Cut Out One Shoulder Jumpsuit"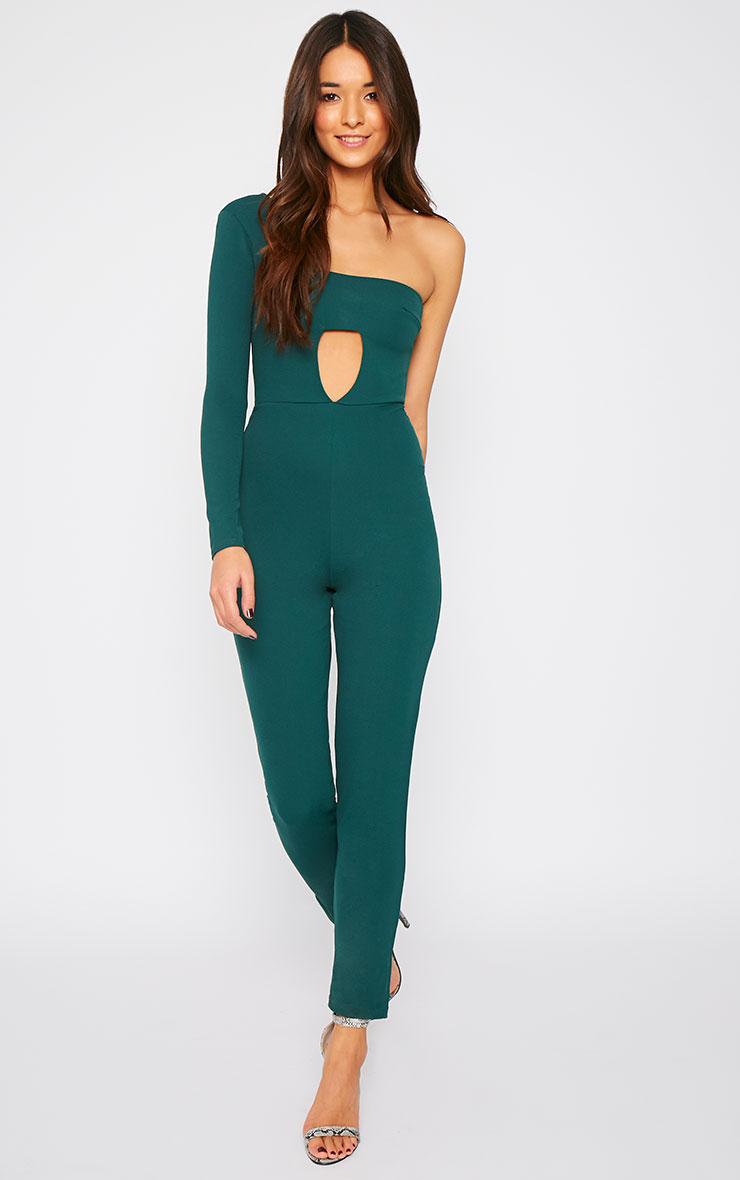 Buy here for $15.66. 
We couldn't be more green with envy.