You NEED to see Blake Lively's neon yellow dress as soon as possible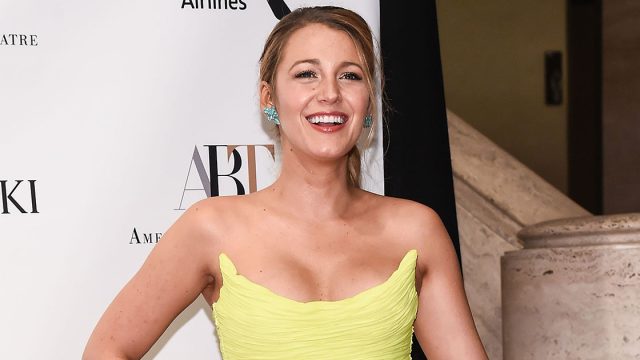 Guys, we need to have a chat about something. More specifically, we need to talk about Blake Lively's neon yellow dress that she wore to last night's American Ballet Theatre Spring Gala at the Lincoln Center in New York.
Now, it's no secret that Blake Lively knows her way around an outfit. The actor wowed us with her dress from the Time 100 Gala, looked stunning in her chain-mail gown at this year's Golden Globes, and at the Met Gala earlier this month, the 29-year-old looked like the fanciest peacock that we might have ever seen in our entire lives.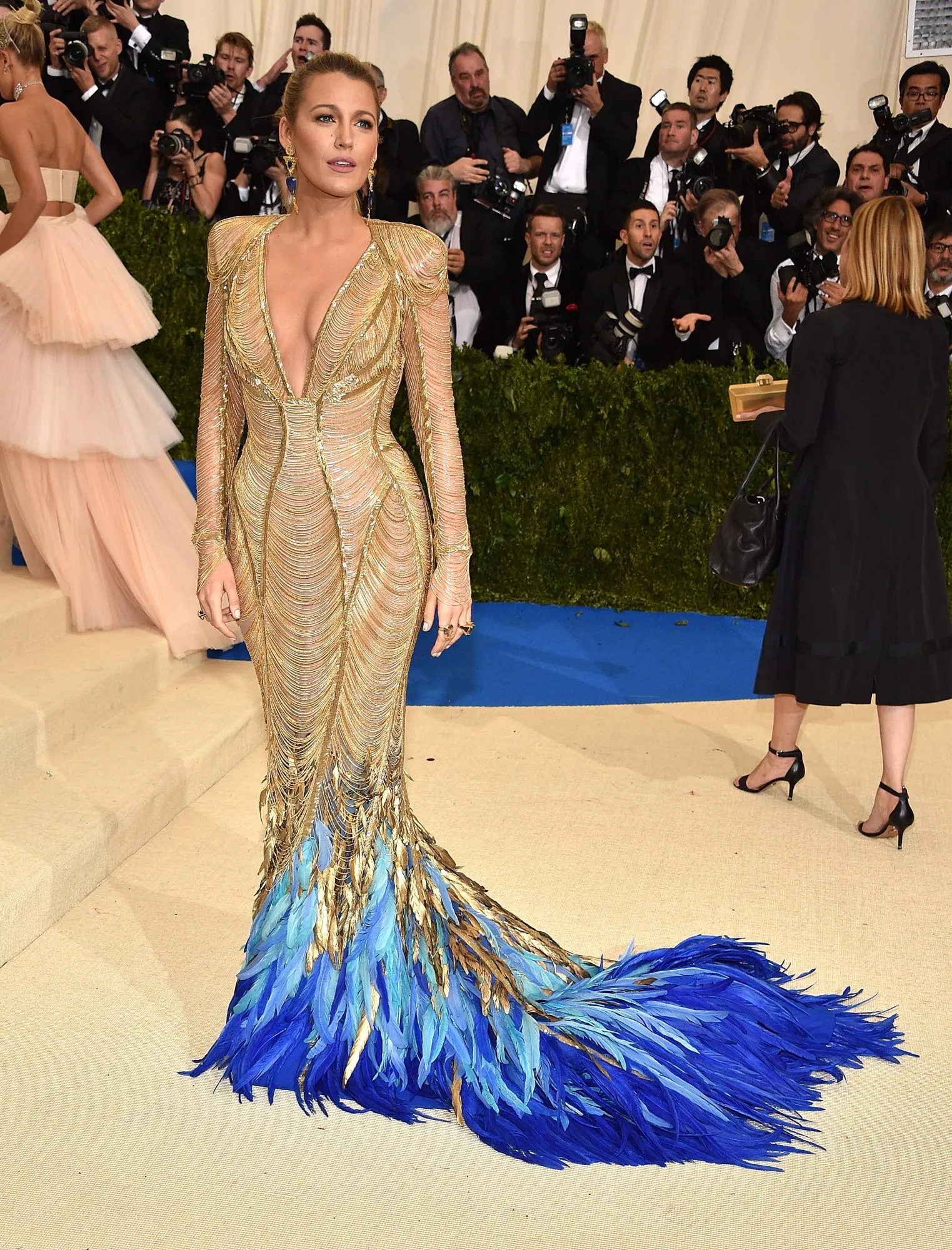 Well, adding to her long list of incredible sartorial accomplishments is Blake Lively's latest lemon gown, and we're SO obsessed with it.
Pairing the gown with with strappy golden heels, Blake wore her hair up for the occasion, allowing the dress to do all the talking. And boy does it.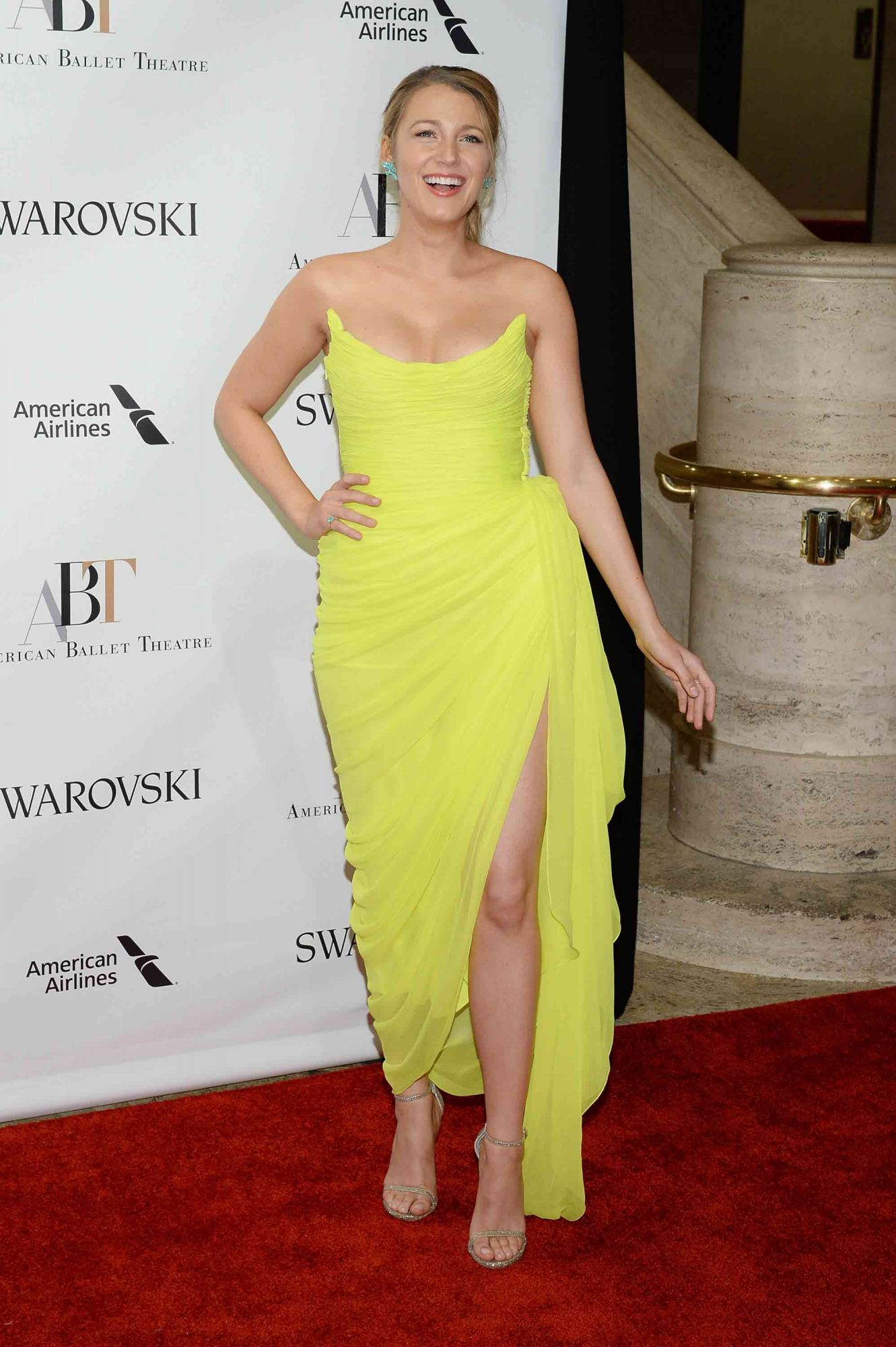 In fact, it seems that Blake was having some difficulty with the train of the luminous Oscar de la Renta gown, which is taken from the designer's autumn/winter '17 collection. Tbh, we're just glad that she wasn't bested by it, and didn't end up toppling.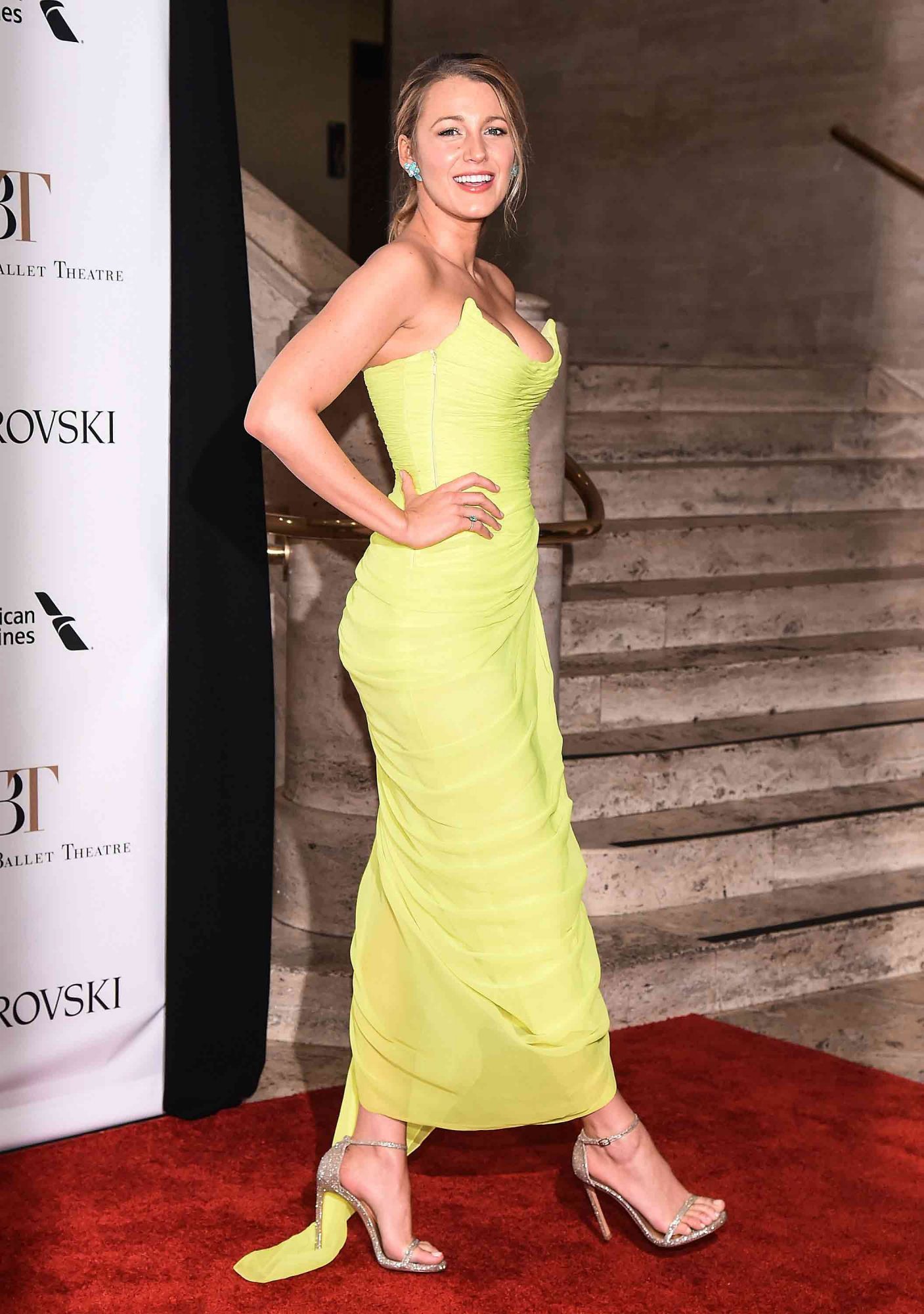 Luckily, Blake saw sense and decided that lifting the train up might be the best course of action.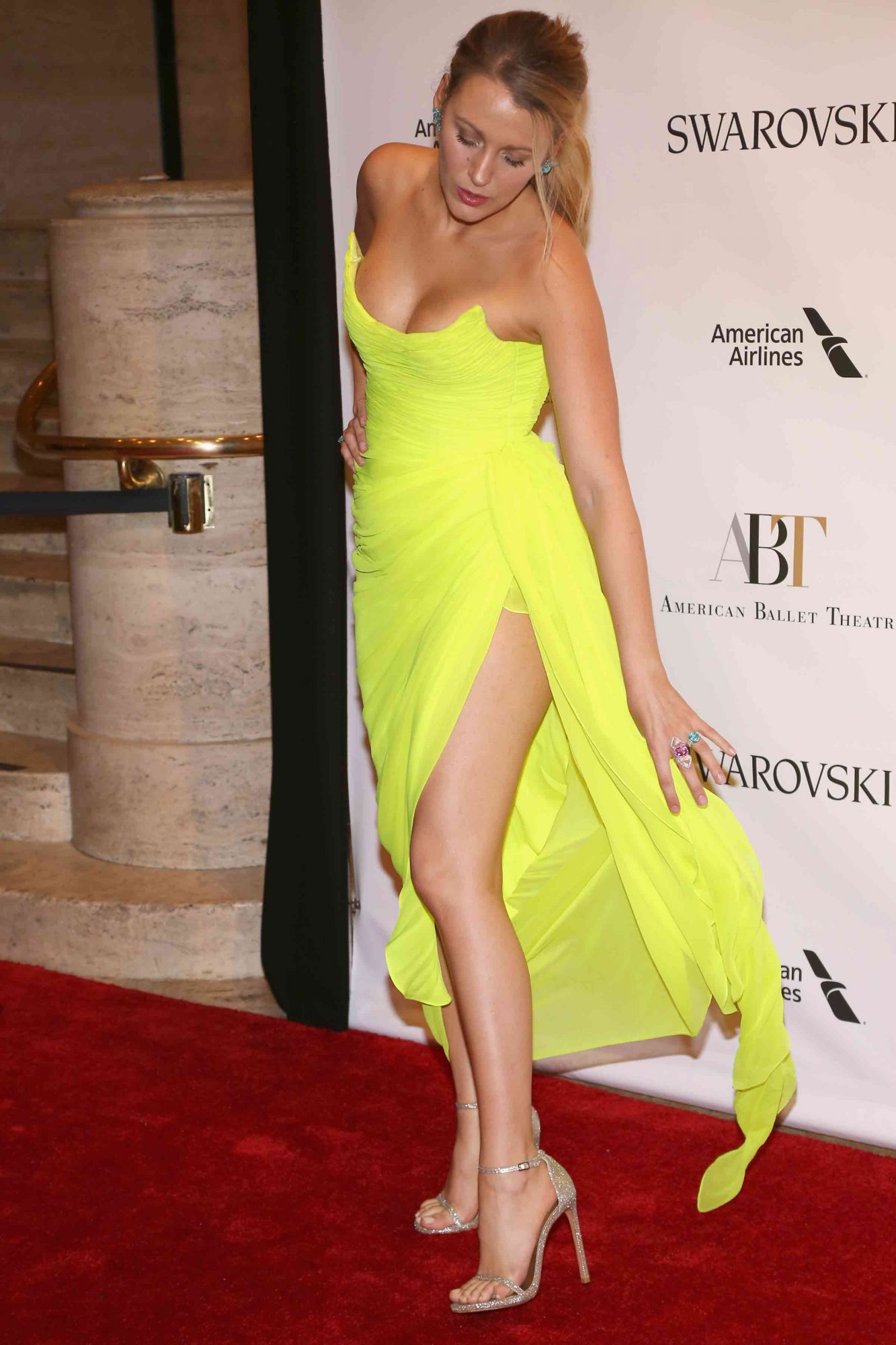 Given the wet weather in New York and the fact that the gown was strapless *and* had a slit up the leg, Blake also wore a rather impressive coat, popping against the yellow of the dress in a bright magenta. We have to say, we're really into this neon combo.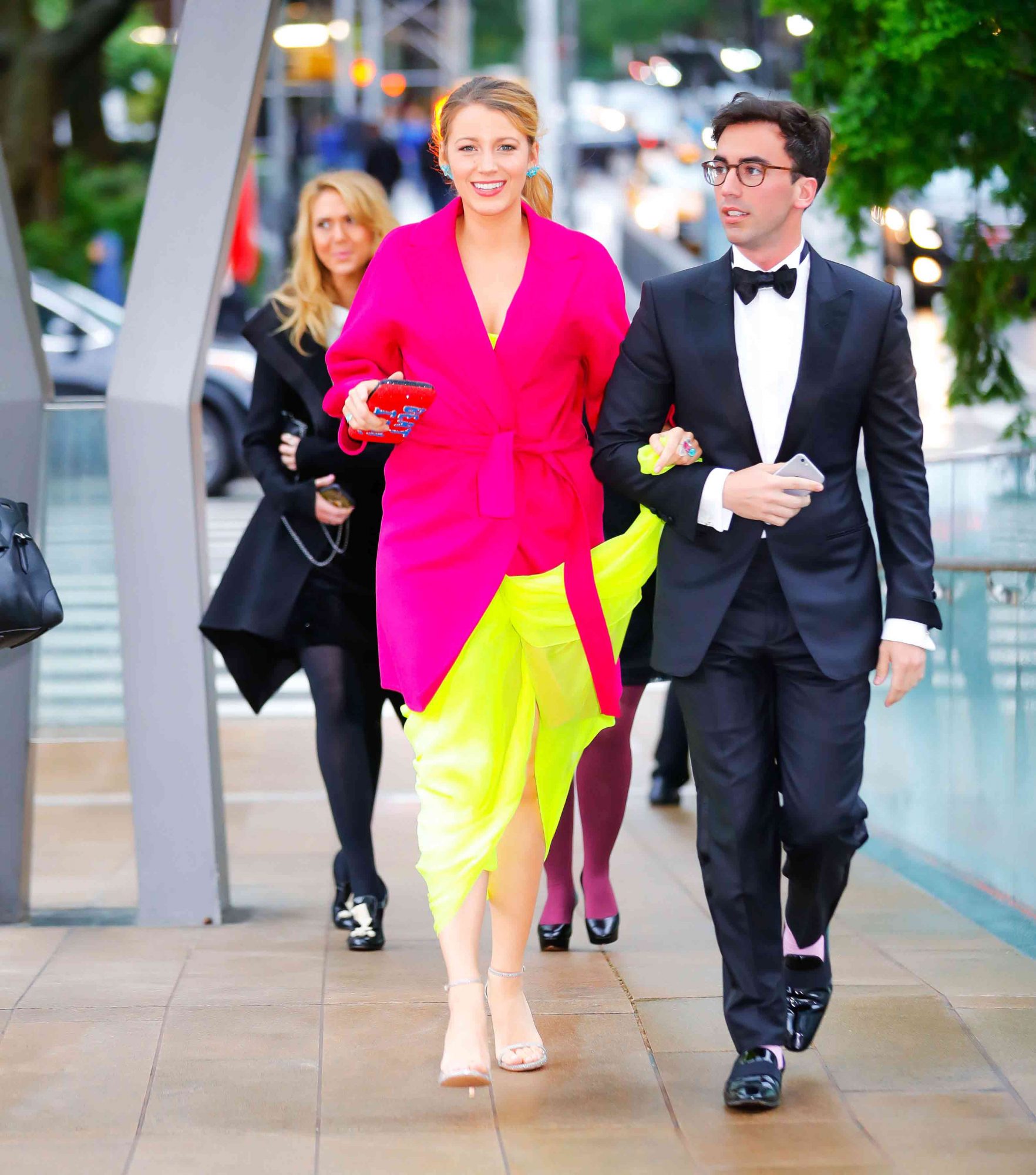 The actor was, unfortunately, not joined by her husband, Ryan Reynolds, but instead by a dashing gentleman in a tux who was rocking baby pink socks.
We also love the shade of lipstick that Blake has gone for with this look, toning things down with a soft pink color, and matching it with bright blue earrings. She looks super natural and happy, and when paired with the neons of her dress and coat it makes for a fab combination.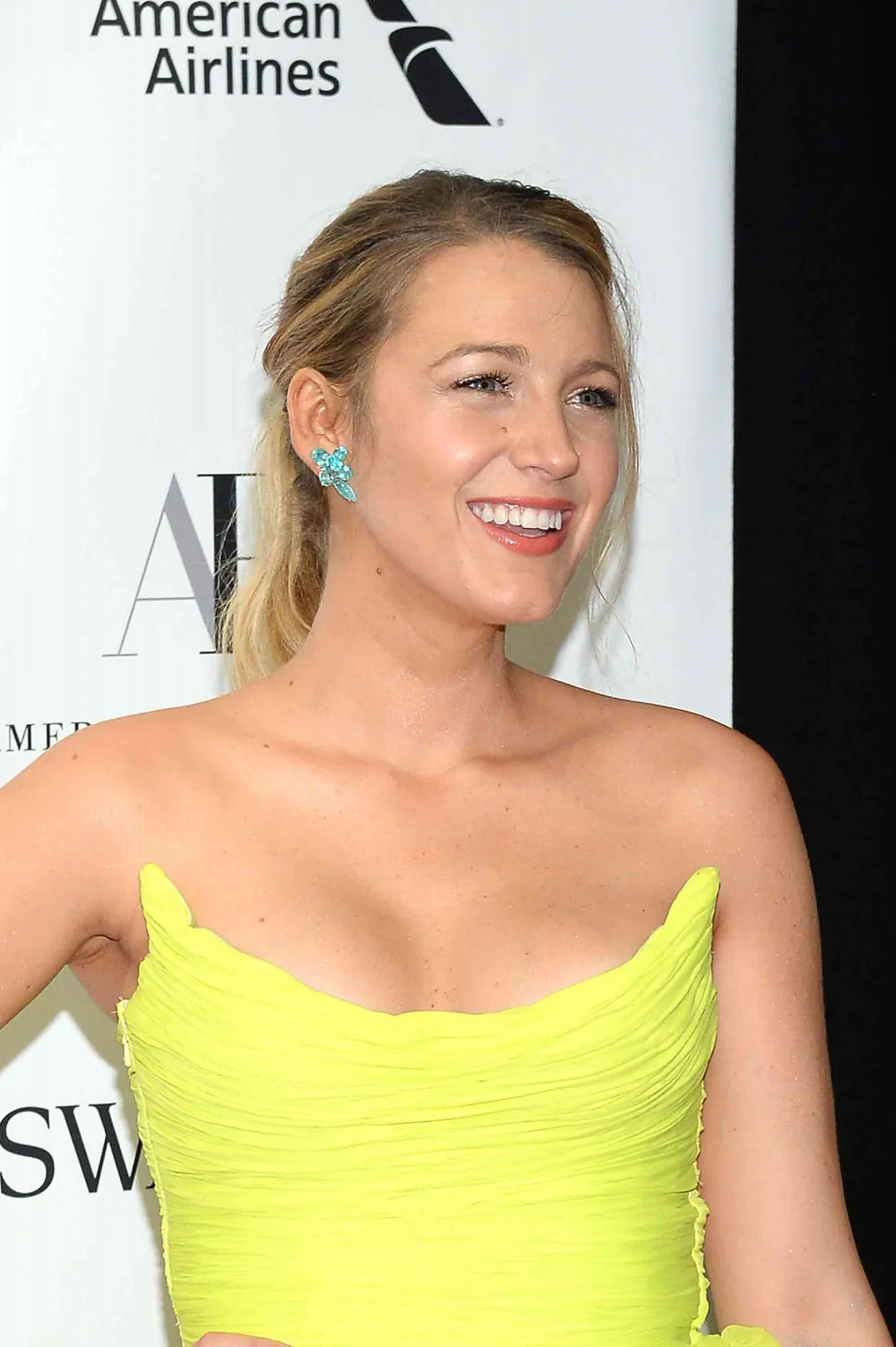 While we might have been saving neon colors for the next rave or party we went to, we're now seriously thinking of taking a leaf out of Blake's book and adding neon to our everyday ensembles.