Blake Lively just posted the most adorable illustration of her with Ryan and the kids, and we're obsessed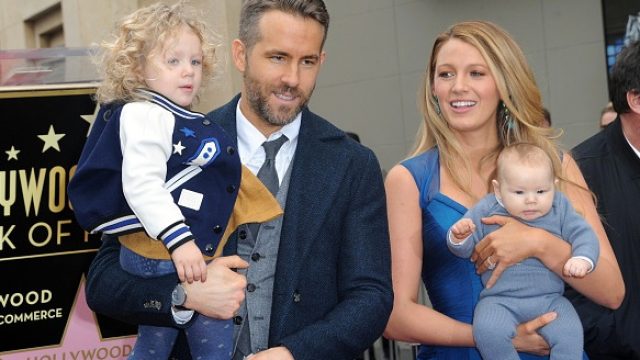 When you think family portraits, you don't typically think of the whimsical, animated variety. But we have a feeling that's about to change. Case in point, Blake Lively posted an adorable illustration of her family on Instagram and we can't get over how cute it is.
Seriously guys, this drawing is so endearing and is truly worthy of being framed and hung over the mantle. Or, in keeping with the season, perhaps it should be sent out as their annual family holiday card. Either way, the illustration of the Lively-Reynolds family deserves to be immortalized.
The best part is, the picture is modeled after actual photographs of the family at Ryan Reynold's Walk of Fame ceremony. The sketch depicts a more relaxed moment among the chaos of the day. A frozen moment where Reynolds is holding James and Lively is holding baby Ines.
https://www.instagram.com/p/BOTHFx_Abgt
The best part is, it's obvious that Lively is just as obsessed with this picture as the rest of us. She thanked the artist in her caption, proclaiming, "…well this made my night. Thank you @sophieandlili." Who can blame her? The picture is as sweet as it is beautiful and it's quite a touching gift.
And side note, as sweet as this is, a depiction of little James rocking out on her own with the microphone would have been pretty great, too. Especially if there could be an illustration that could properly capture Lively's look of amusement as she did it.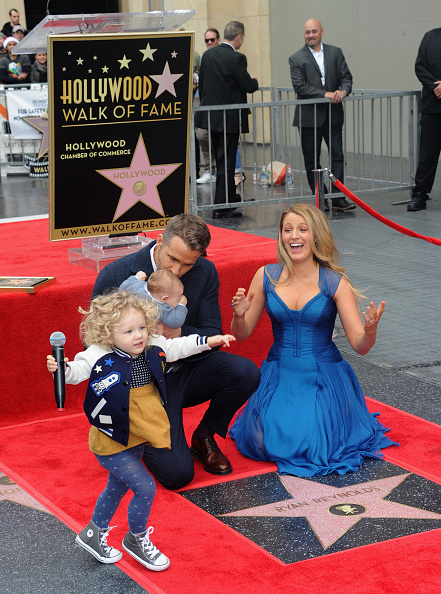 But, maybe that's an Insta post for another day.