Blake Lively has ARRIVED at the Golden Globes and her dress has pockets!!
Hundreds of celebs, writers, musicians, and artists show up to the Golden Globes each year, but not all of them truly arrive. Take, for example, Blake Lively; who arrived in a dress equipped with pockets. That's right, the blonde bombshell and mother of two came wrapped in black velvet that led down to hip pockets for like, we're guessing, stowing desserts for later?
The Golden Globes serve food, don't forget, so hiding a small, fancy cake in your pocket and acting like you never got yours when the servers are out is not only in play for Ms. Lively, it's probably a goal of hers. Let's explore this dramatic, snack-friendly, and sophisticated look.
Everyone shut up! It's Blake Lively and she might have some Goldfish crackers in her lavish gown's pockets.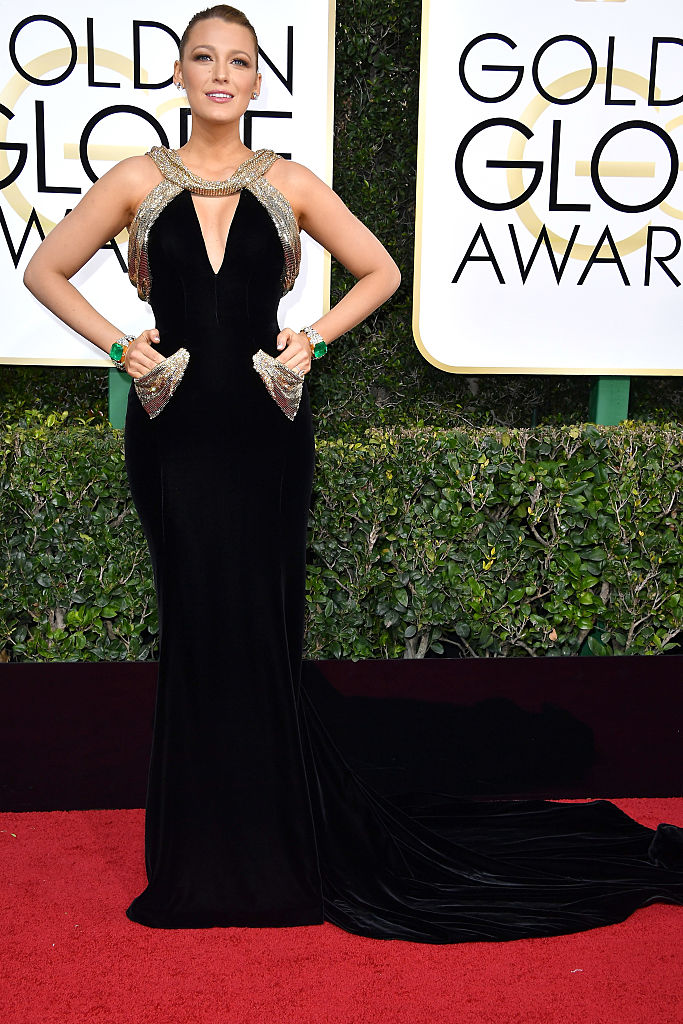 The actress looked like one of those glamorous old-fashioned Barbies as she posed with her elbows out, flaunting her incredibly toned arms. And can we talk about the oversized emeralds on her wrists? So perfect.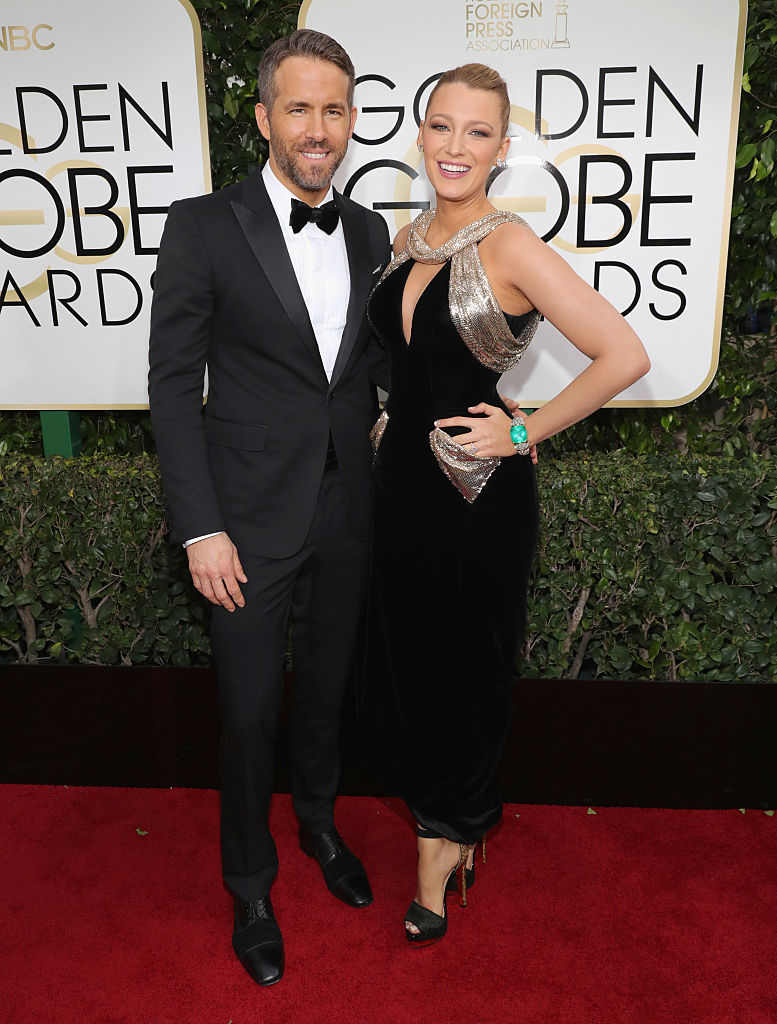 Blake's gown swept the floor ever so gracefully with a long, elegant velvet train (plus, black can't technically get dirty!). The back of her dress bustled up, showcasing a pair of black and gold platform stilettos with a gold heel.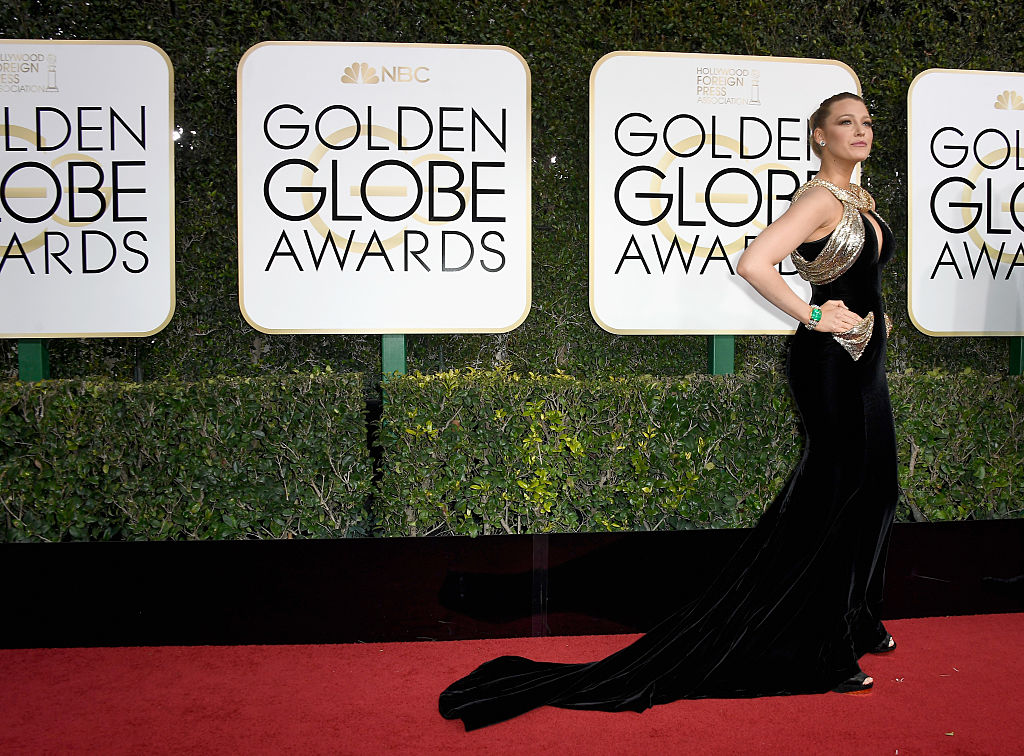 Once again, Blake proves that she is timeless in beauty and in style.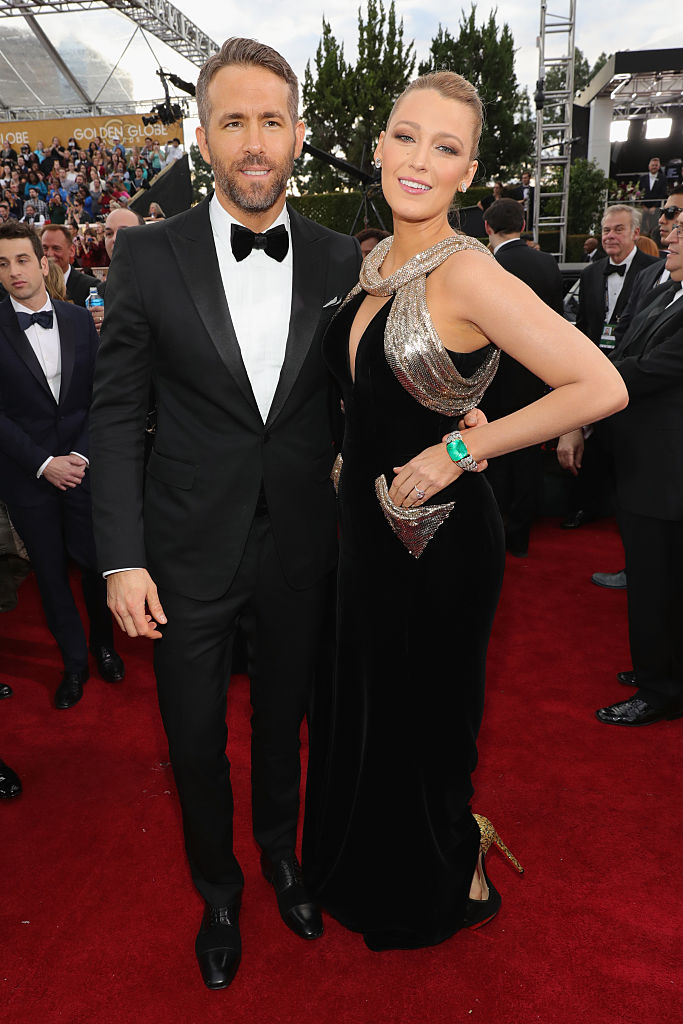 Blake Lively knows the greatest accessory of all is a hunky dude. Hi, Ryan. It's nice to see you. OKAY BACK TO THIS GOWN THO.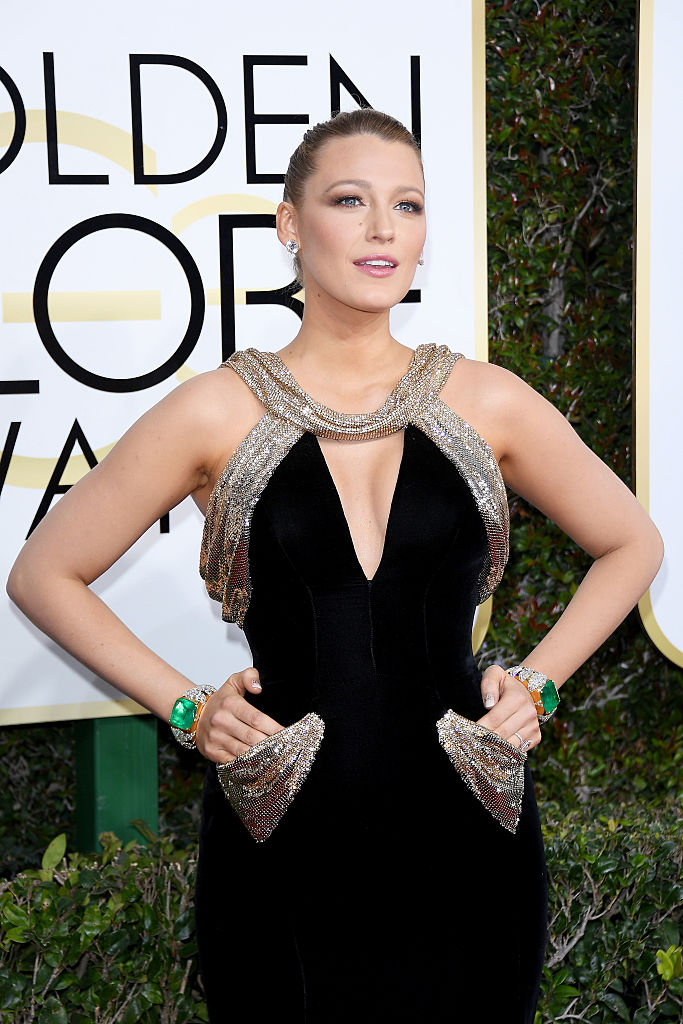 The pockets, people. The pockets. Not only is it a brilliant alternative to the useless clutch or the seldom seen red-carpet-fanny-pack (imagine?), but when your pockets are lined with metallic detail, they might as well be two more perfectly blingy bracelets. Bracelets you can't lose.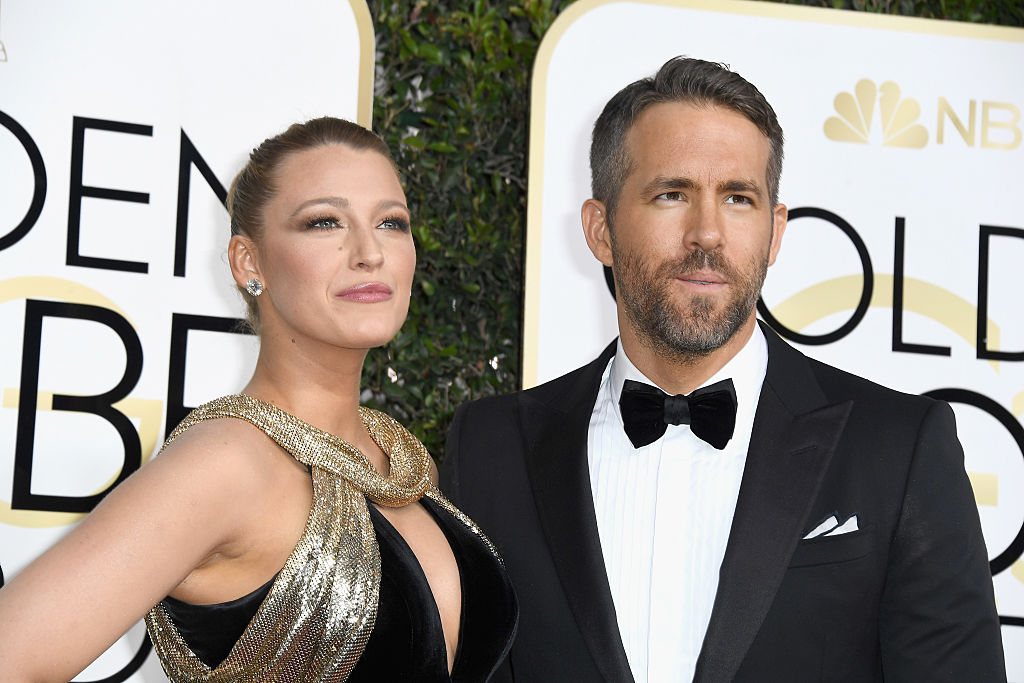 Well done, Blake. On like… everything.