Blake Lively says that directing is a major possibility in her future, and we cannot support that more
As one of Hollywood's elite, Blake Lively's got the acting chops of which most performers can only dream. Leading the sensational Gossip Girl cast for six years and having tons of blockbuster hits under her belt qualifies her as one seasoned film-making lady. Which is exactly why the trailblazing actress already has her heart set on her next cinematic pursuit: directing.
"I'm really drawn to it," Lively dished to Variety on the possibility of directing being on the horizon for the 29-year-old.
But as a mother of two young kiddos, the family-oriented actress ~may~ put her directing pursuits on hold temporarily while she enjoys her daughters' younger years.
https://www.instagram.com/p/BTE7f2cgLXL
"I think I would do it later in life," she explained of her directing ambitions. "It's two years and it becomes your baby. While my kids are young, I wouldn't want to do that."
We ~totally~ get that. With her precious little girls, 2-year-old James and 6-month-old Ines who she shares with hubby Ryan Reynolds, Blake's clearly got her hands full for the time being. And have you seen their precious faces? If we were mama Blake, we wouldn't be able to stand to be away from them, either!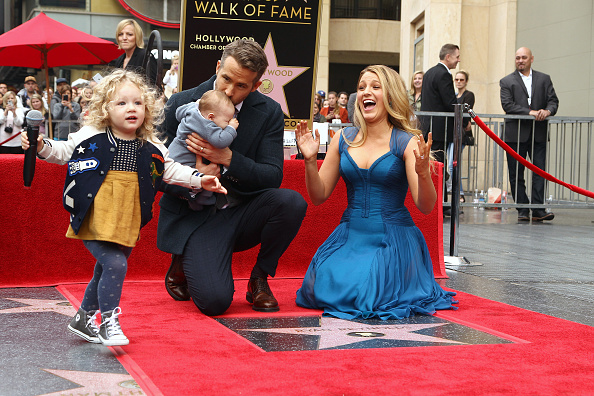 Plus, with directing penciled into her already very busy acting schedule, we doubt that Blake would have enough time to enjoy the directing process right now anyways.
Still, we're keeping our ears perked for any news of Blake's directing pursuits. Because we already know Blake as one badass actress, not to mention as an outspoken feminist advocate, and we know we'd ~love~ to watch her point of view come to life on the big screen.