Blake Lively deleted all her Instagram pics and unfollowed everyone she knows after the most cryptic post ever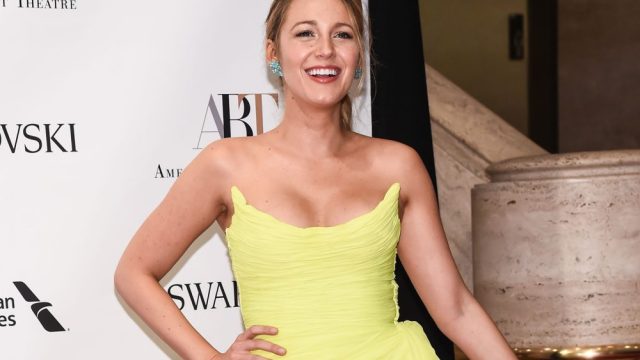 On a normal day, we find ourselves obsessing over Blake Lively's Instagram for many reasons: Her amazing fashion moments, throwback memories from the Gossip Girl set, and hilarious photo wars with her husband, Ryan Reynolds to name just a few. But if you go to Lively's page today looking for some fun new snaps, you'll see, well, nothing. The actress has deleted everything from her Instagram after leaving cryptic clues yesterday, unfollowing nearly everyone. Yes, including Reynolds.
Even more strange: She started following women named Emily Nelson. And that's it! So why did Lively's Instagram go dark? And who is Emily Nelson?
Turns out, it's all an elaborate promo for her upcoming thriller, A Simple Favor. Though the film doesn't come out until September, it seems the actress is getting a jump on promoting the adaptation of a 2017 novel, in which Lively portrays a woman who mysteriously vanishes.
Her character's name? Emily Nelson.
Lively stars alongside Anna Kendrick, who reportedly plays a mommy blogger trying to uncover the mystery behind her best friend Emily's sudden disappearance. Perhaps Lively's Instagram is a nod to what we can expect in the flick.
Of course, it seems we'll have to wait until September 14th to see what it all means, which is the date when the film is released in theaters. As for now, Lively's Twitter is still going strong, but we'll be honest, we're hoping this Instagram darkness doesn't last too long. We will sorely miss her presence on our feeds all spring and summer.
And if your name happens to be Emily Nelson, you might just have a new follower today…Blake Lively. In fact, plenty of social media users are wishing they could change their names just to get a follow.
false
false
We'll just be here waiting for her hubby to change his Insta name to Emily Nelson to score a follow from his wife…while hoping she decides to bring back her photos soon.