Blake Lively and her baby bump look chic AF in her crazy red coat
Earlier today, we gushed and gushed about Blake Lively's Cinderella dress she was wearing at the 2016 Cannes Film Festival. And yesterday, we couldn't get over her shimmery rose-gold gown that highlighted her growing lil' baby bump. But we missed one very important outfit Lively has worn this week, and it is this vibrant red coat covered in blue and and pale pink flowers, which she wore over a red and white striped dress.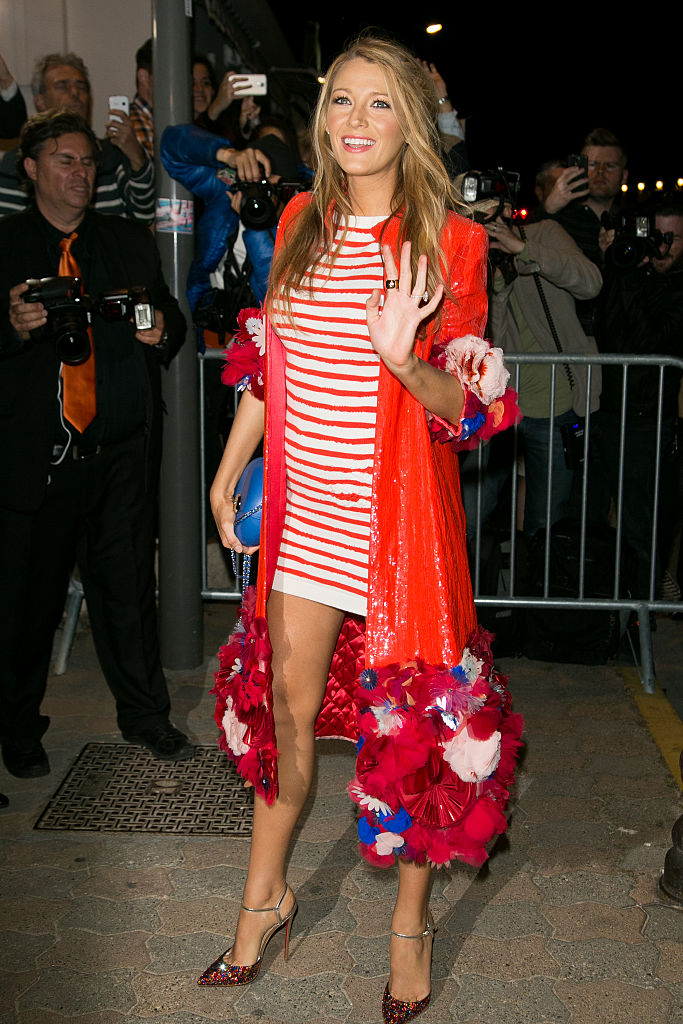 Lively wore the outfit to a Vanity Fair and Chanel party on Thursday, and paired it with a pair of glittery Christian Louboutin heels. In a very Blake Lively fashion, she basically let her hair do its own gorgeous thing, and let her dress speak for itself.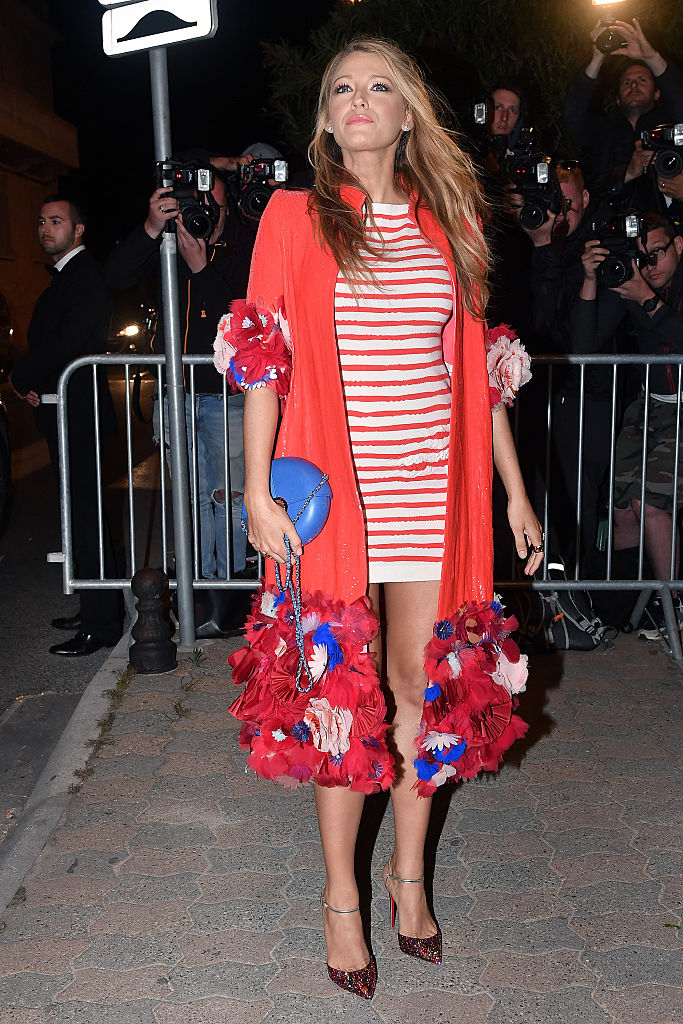 Though not confirmed, Blake Lively and Ryan Reynolds are expecting their second child. While Lively wore a variety of dresses this week, from flow-y to tight, more and more are speculating that the 28-year-old actress is indeed, pregnant. And will ya look at the adorable baby bump? Lively just looks GLOWING.
Earlier that day, Lively wore this golden yellow dress to a Cafe Society (the film in which she is starring) luncheon.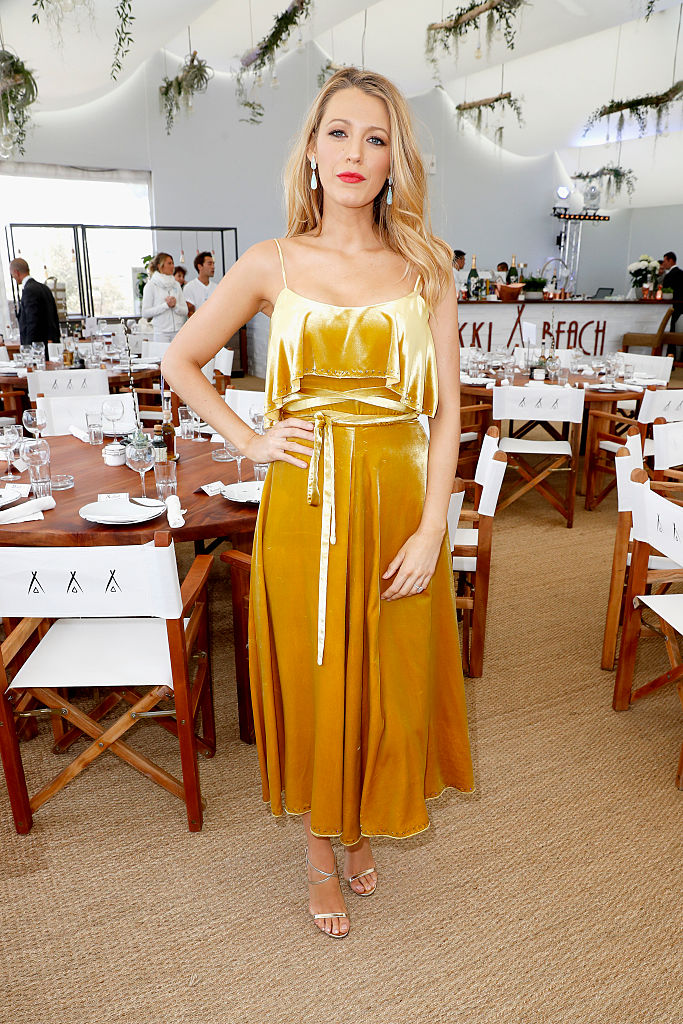 Is it too soon to say Blake Lively won the fashion game the the 2016 Canne Film Festival?