Here's where to buy Blake Lively's affordable futuristic sunglasses
It's summer, which means it's time to buy some fresh shades that will lend a colorful light to everything you see. This season is all about statement sunglasses, from mirrored pairs to embellished frames that promise plenty of pow. You don't have to be a VIP to partake in this trend, but that doesn't mean your favorite celebrities can't help inspire you.
We're currently crushing on Blake Lively's sunglasses: With their blue/green mirrored lenses and oversized shape, they're the perfect fashion-meets-future look that will leave you feeling like a time-traveling babe.
https://www.instagram.com/p/BWJvoOPAH9O
In the photo, which Blake posted to Instagram, we see her with her statement sunglasses and a simple gray tee. And that's kinda the whole point of cool sunglasses. The accessory dresses up your whole outfit so you can glam your look up with little to no effort.
Woke up thirty minutes late and had to grab your one gray tee and jeans? Not to worry, these killer sunglasses are coming to the rescue.
https://www.instagram.com/p/BVGCEXMAKtq
You can also be the coolest aunt in the game, thanks to these sunnies. Blake poses in the photo with her nephew, Baylen, who also showed off a rad pair of shades. Like aunt, like nephew, right?
Blake is crushing the mirrored and colorful sunglasses game, and she's made us want to step up to the protective eyewear plate. If you're inspired to grab a pair of Blake's aqua-blue glasses, then no worries. We've got you covered.
Prive Revaux "The Madam"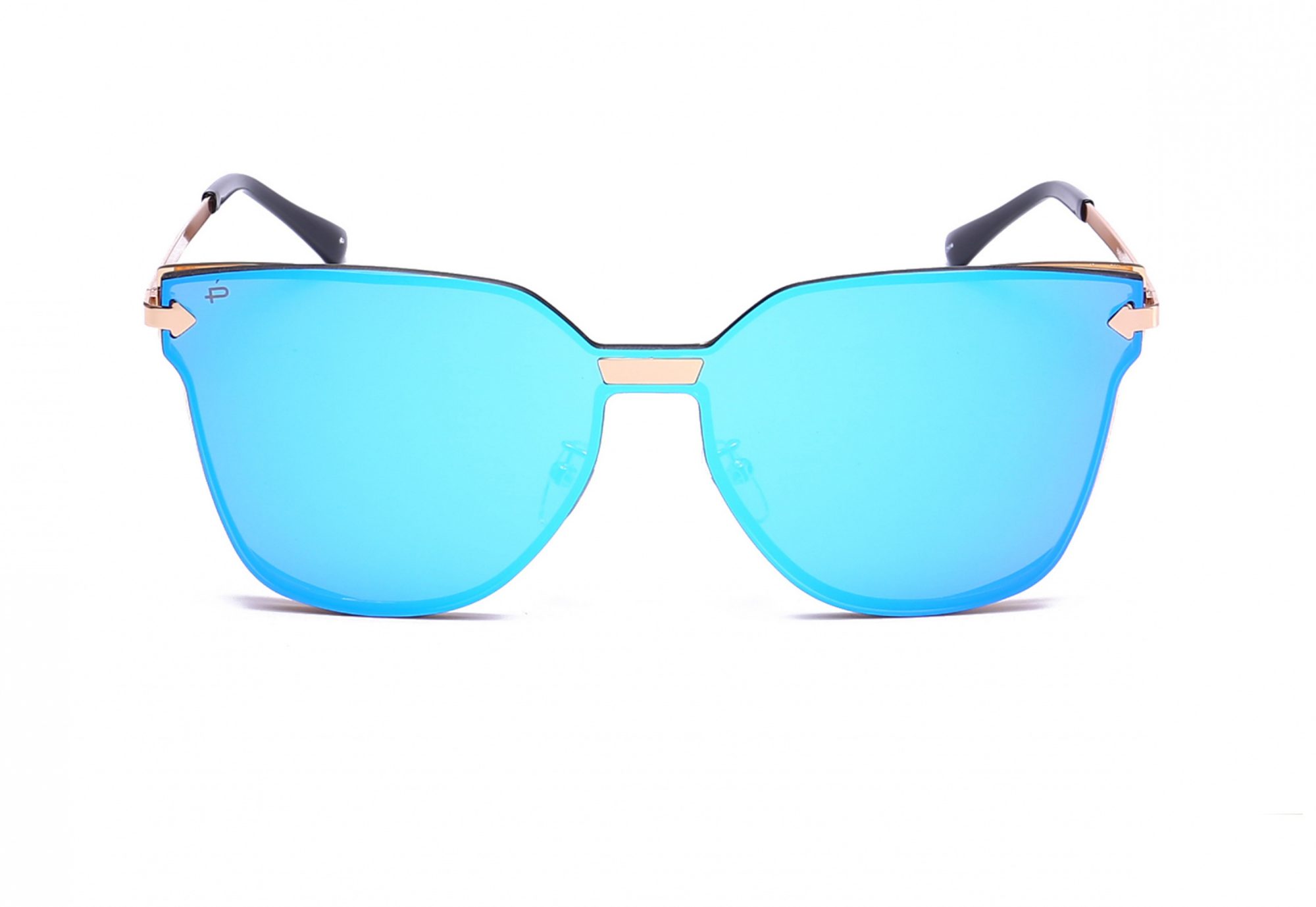 Buy here for $29.95. 
It's impossible to feel blue in these beauties, right?