Blair Imani's Modern HERstory honors the women and nonbinary people who face erasure in history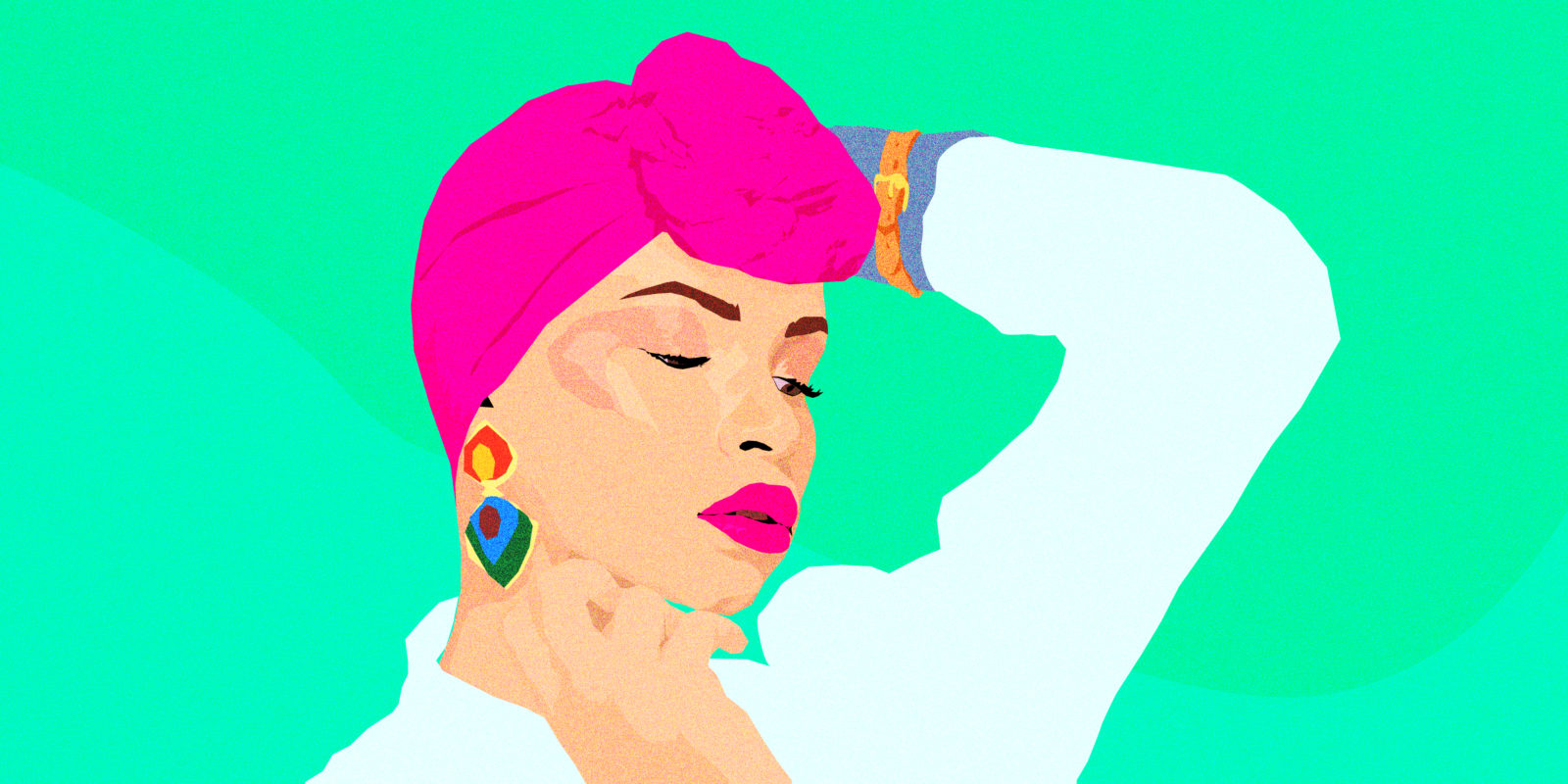 Blair Imani is a bold queer activist and writer who uses her platform to advocate for racial, LGBTQ, Muslim, and gender rights. You may know her for witty, perceptive tweets that center on everything from microaggressions to colonialist history, or for effectively creating safe spaces for Muslims in the face of combative rhetoric from embattled Fox news host Tucker Carlson.
But Blair has been doing the work even long before that, speaking to students at Yale, Harvard, and New York University about the immediate need for and importance of equality. She has also lent her voice to anti-discrimination collectives like Erase The Hate and, in 2014, when she was still a student at Louisiana State University, she founded her own nonprofit Equality For HER, an organization dedicated to storytelling and educational resources that bring awareness to underrepresented groups.
Blair continues to educate us about the importance of diverse narratives with her debut book Modern HERstory: Stories of Women and Nonbinary People Rewriting History. The book honors the women and nonbinary people who are actively shaping a future that meets the definition of true equality. Filled with beautiful illustrations by Monique Le, each entry offers a unique portrait of a person who is rewriting history in their own deeply personal way, whether it be through filmmaking, grassroots organizing, or simply speaking their truth. HelloGiggles sat down with Blair Imani at the Well-Read Black Girl Festival to chat about her enthusiasm for the newest generation of activists, what surprised her most when writing Modern HERstory, and how we can harness our voices to ensure a more inclusive future.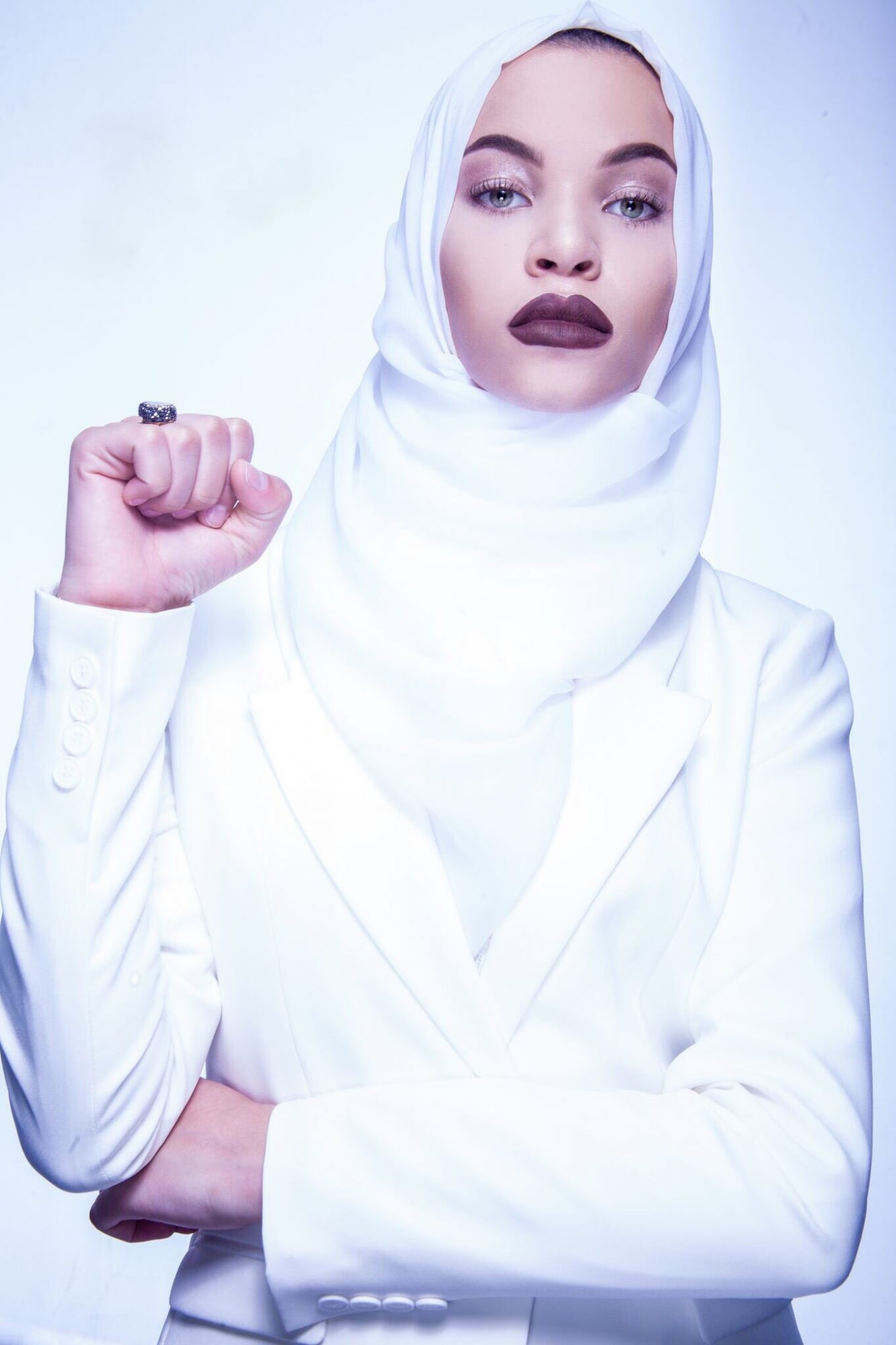 HelloGiggles (HG): What was your motivation for writing a book like Modern HERstory at this particular moment in history?
Blair Imani (BI): So many historical narratives are written from a white gaze—I wanted to make sure that this book was free of white male bias and white patriarchy. There are many books that honor the stories of women, but not as many books honoring nonbinary folks. I think that it was important to me to have a gender inclusive lens to these stories. If we have a focus on racial justice we must also have a focus on gender justice. Black women historically have been denied womanhood. That's very much my point in having a book like this: it's past time we honor and provide people with the pathway to express their own legacies.
HG: Many of the women and nonbinary folks in the book are prominent activists and figures in current pop culture. But was there someone you previously weren't aware of who you discovered while doing research?
BI: Someone I wasn't previously aware of was Anjali Paray, who is in the chapter "The Revolution Will Be Ours." I met her while I was working on the book on the plane, and she was sitting next to me. We started up a conversation and she told me about all of her accomplishments: she's a classically trained singer who has roots in India and Guyana, and because she is Muslim in a post-9/11 world she was denied having a career. Her first album is dropping soon, but she's never let go of the idea of being creative. She came to the realization that just because the industry doesn't want her didn't mean that she wasn't talented. So she had to re-strategize and decide how she was going to get her message out there. Now she's a music teacher, a mother, and a creative force.
HG: I loved that the book and website for your organization Equality for HER both offer educational resources that are easy to understand for people of varying education levels and ages. What do you think needs to change in terms of conversations surrounding accessibility and feminism?
BI: With my organization Equality for HER, and in all of the work I do, it's about bringing it to a level where people can understand that knowledge. I studied history and have been through those peer-reviewed articles and they have great content, but at a certain point academic language keeps a lot of people out. Sometimes you need academic language to describe things, but oftentimes it can be synthesized into something more accessible and more understandable. That's something I wanted to do with Equality for HER and also Modern HERstory, which is why I have the glossary of terms, definitions, people, and events so that people feel like education is readily available. It's not something you have to go out, find, and potentially not understand. People get more excited about learning when learning is accessible to them.
HG: What changes are you seeing in the next generation of activists? How are they addressing issues regarding feminism, LGBTQ issues, and intersectionality?
BI: The biggest difference I've seen is acceptance being something ubiquitous, whether it's seeing queer couples on television or trans folks in media, like on the FX show Pose. Having a young person be able to grow up in a time where a show is produced by trans and gender non-conforming folks is very powerful. It also answers that question of are these stories worth telling, because they definitely are. The concept of "racists are going to die out" is full of fallacies. People are still raising children around racists, hence a new racist generation is being created. The beautiful thing is that for folks who are progressive and who may have lacked representation in previous years—it's now more present. It's something that folks who are less inclined toward acceptance have to reckon with constantly. These stories are being told, they're present, and we're not going anywhere.
HG: Documenting events in our current culture plays a major role in how history is told. What do you think the media's role is in documenting the narratives of women of color, and how can journalists do a better job of that?
BI: #MeToo has given us many great guides on covering sexual assault, like the one produced by Survived and Punished, a coalition that supports sexual assault and incarcerated survivors. The guide includes lessons and resources directly from survivors. In the #MeToo conversation you have the erasure of the woman who created it, Tarana Burke. She created this 10 years prior to white women appropriating it. Once again, we see black women being erased from the narrative. Things like this constantly happen where history is revised, where somebody has done the work and has created these theories, but suddenly a celebrity is being credited for it.
An example of that in the book is Mars Sebastian, who's my friend. She created the hashtag #LoveforLeslieJ but it was attributed to a white man. The real truth is that Mars Sebastian is a black woman and digital content creator, and she saw Leslie Jones being harangued in the media following the release of Ghostbusters. She said this was something that's close to her: I'm a black woman. I've been harassed. I want Leslie Jones to feel like she has a safe space let's create positive messages.
In a news article it turned into "this white man stood up for his colleague." In the book I wanted to tell the truth. So I talk about Leslie Jones in Chapter 4, "The Revolution Will Be Live," but then I also shout-out Mars who created this hashtag to correct the wrongs that have been created by revisionist histories. We're seeing this happening constantly. Digital publications stealing people's tweets and turning them into articles or history being rewritten when it comes to movements. We have Feminista Jones and #YouOkaySis being appropriated left and right by different white organizations. It's an issue of digital blackface. I think it just takes people sitting and doing the research, and making sure that they are not allowing their bias to affect who gets recognized and ensure that it's the actual creators who get recognized.
HG: What would be a better way for digital publications and newspapers to compensate or credit these original creators?
BI: I think that if you're a digital content producer and you see a Twitter thread written by somebody, particularly if it's written by someone who's part of a community that's historically marginalized, you should reach out and say you want to interview that person. If there's a crisis and someone has footage of it, you'll see news organizations reach out and ask if they can use that picture or that tweet, but I don't see the same thing being extended to people's creative thoughts and community-building hashtags on social media. I think just having that same code of ethics across the line is important, so you should reach out and ask. Just because it's on a public platform doesn't mean you have permission to use it. [Editor's note: Journalists are allowed to quote tweets, which are considered to be in the public domain. Only in specific cases can it be contested as copyright according to Twitter's policy.]
HG: What do you want people to know about the historical legacy that Muslim Americans have contributed to this country?
BI: One of the larger things people gloss over when it comes to Muslims in America is the idea that Muslims suddenly appeared after 9/11, when in fact Islamophobia has existed for a long time. Even the phrase Judeo-Christian erases all of the Abrahamic religions—which includes Islam. The majority of Muslims in America are black Muslims, but when we see Muslims on television it tends to be Muslims who can pass for Arab. So I think that's one of the biggest misconceptions: Islam is new and therefore scary. Islam is as much a part of America as any other religion, and that's something that the media have especially been complicit in perpetuating.
When you think of Muslims in America, you should be thinking of black Muslims because we were here first and we are the most numerous. Yet we are the most erased. I would really love to uplift Dr. Su'ad Abdul Khabeer's work who is also in Modern HERstory. She has a platform called Sapelo Square that's informed me a lot in terms of talking about black Muslim identity. That's a great starting place for anybody who is looking to learn more about Muslims in America and is interested in decolonizing what that means.
This interview has been edited and condensed for clarity. The interview was modified again after publication on December 18th, 2018 at 2:30 p.m. PST.