'Blackish' star Yara Shahidi is speaking out about her experience as an Iranian-American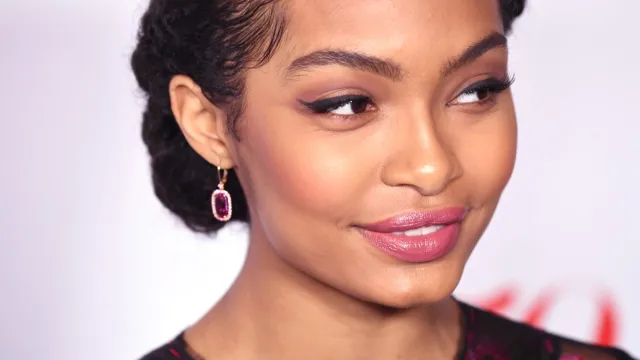 On Friday, President Donald Trump signed an executive order banning travel from Iran, Iraq, Syria, Sudan, Libya, Yemen, and Somalia and suspending refugee admittance for 120 days. Now, celebrities like actress Yara Shahidi are speaking out in protest. Shahidi, who plays Zoey on ABC's Blackish, is black and Iranian, and her parents met after her father immigrated to the U.S. from Iran. The 16-year-old shared her family's story on Instagram while calling attention to harmful narratives around immigrants.
"I am the result of love," she wrote. "More specifically, black and Iranian love. Of Shia love, of Christian love, of American love, of a love that highlights how interconnected we truly are. If my Baba was stuck in an airport because of a Muslim ban 39 years ago, he would have never fallen in love with my mama. I would not exist and I wouldn't have two amazing brothers."
https://www.instagram.com/p/BP064YHDjE_
She also highlights the harm this kind of xenophobia can have on the country as a whole. "Xenophobia destroys the power of love and the power of our collective potential," Shahidi wrote. "It creates a false sense of security for some and an environment of fear for others. Immigrants don't threaten safety — stereotypical narratives that promote hate do."
Shahidi has also spoken out recently against the Dakota Access Pipeline.
https://www.instagram.com/p/BPq7xJWDC5v
Shahidi isn't the only famous teen being vocal about her opposition to the travel and refugee ban. Her BFF and fellow actress Rowan Blanchard has posted multiple times on social media about efforts to help immigrants and refugees. She also tweeted, "Not saying every celebrity has to be an activist, but am saying accountability culture exists and pretending nothings wrong will only hurt u."
If teens like Shahidi and Blanchard are any indication of the next generation, we're headed for a better world than the one we currently inhabit. If you'd like to get involved, here are some organizations you can help.