7 black yoga pants to buy if you're ready to go back to basics
Attention all yogis and people who just really like the pants — we have exciting news. September is National Yoga Month, which means that it's the perfect time to stock up on the ultimate athleisure staple: black yoga pants. Everyone knows that "yoga pants" is really just a fancy term for "super comfy leggings," and it is in everyone's best interest to invest in a pair, because they're just so versatile.
First, they look good on everyone, because no woman is "too big to wear leggings" (despite what some bullies may say). Second, Kim Kardashian recently proved that — paired with only a bra — yoga pants make for great going-out attire. As if we didn't already know that!
Regardless of whether or not yoga pants are considered "flattering" or "inappropriate clothing to wear outside of a yoga studio," women want to be comfy — and nobody can tell us nuthin' about our yoga pants.
Here are a few pairs of back-to-basics black yoga pants to pick up in celebration of National Yoga Month.
While expanding your chest and noticing your breath, of course.
1 Outdoor Voices Hi-Rise Warmup Legging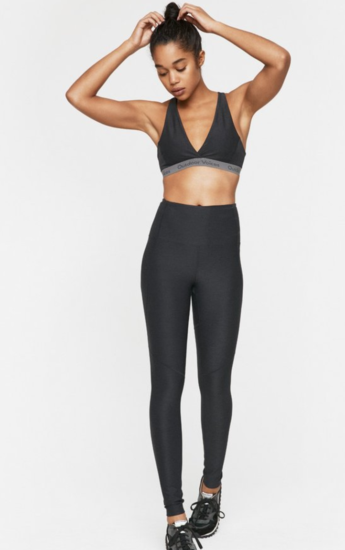 These leggings are mid-weight, high-waisted, and there's even a hidden pocket in the waistband. The fabric is sweat-wicking and compressive, so they're perfect if you actually want to work out in them, too! Find them online for $90.
2 SHAPE Impasto Legging, Moisture-Wicking Pant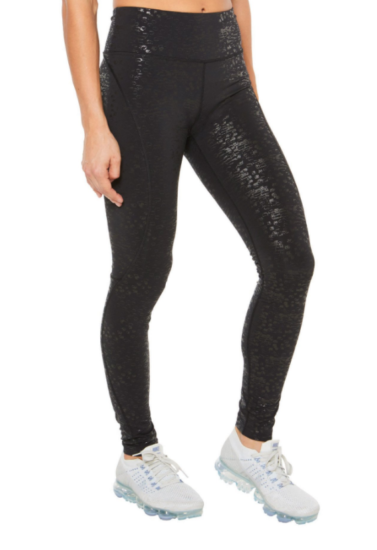 This pair is fun with its shiny textured design. They can be found online for $78.
3 SHAPE Plie Legging, Moisture-Wicking Pant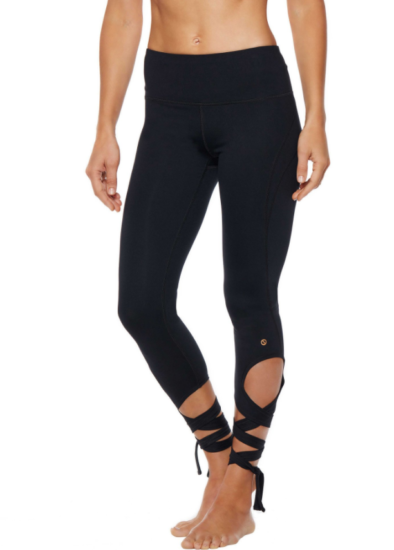 These awesome yoga pants are a fun ballerina-esque take on the classic leggings, and they're on sale! Find them online for $34.
4 Alo Yoga Moto Legging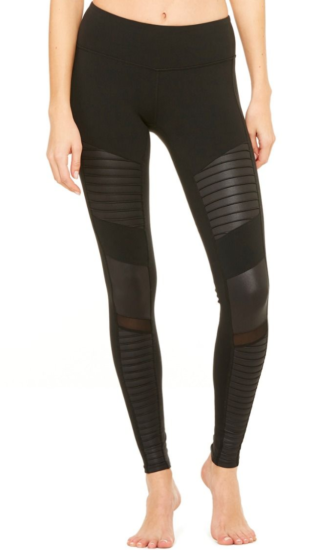 These make for great day-to-night yoga leggings, especially if you want to look like a badass biker who feels comfortable in down-dog. They're being sold for $110 online.
5 The Intelligent Legging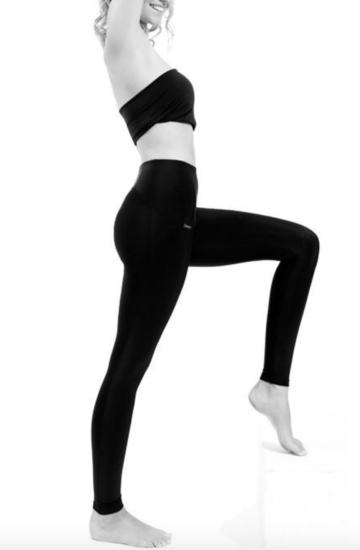 These leggings are pretty high-tech. They have four way stretch, are pill-resistent, and they're made from quick-drying fabric, with power mesh shaping panels. Translation: They look great and are comfy AF. Find them online for $129 from sizes XXS to XXL.
6 Lululemon Wunder Under Hi-Rise 7/8 Tight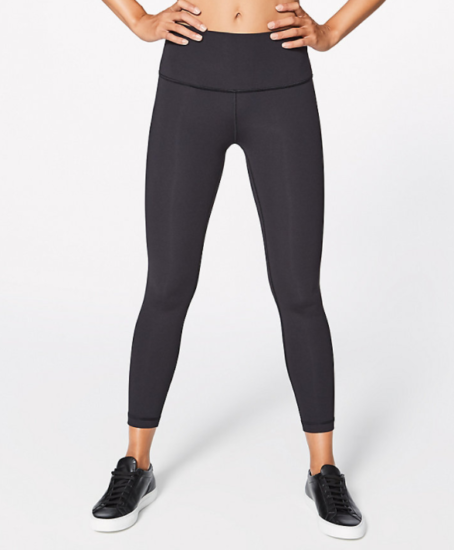 These are as classic as they come. Find them for $98.
7 Prana Urbanite Pant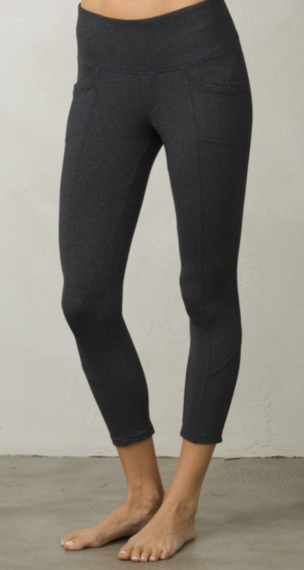 These yoga pants come with pockets, and they come in this great heather print or jet-black. You can find them on Prana's website for $89.
Now get on out there and do some stretching!
Whether you're wearing these yoga pants for coffee (pumpkin spice latte, of course, because it's GOOD) or actual Vinyasa flows, they're going to look — and feel — great.