A reminder that Black women don't only shave their heads because of a breakdown
On August 2nd, Netflix released a trailer for its upcoming romantic comedy Nappily Ever After, based on the 2001 book by Trisha R. Thomas. The film explores what happens when its protagonist, Venus Johnson (Sanaa Lathan), stops trying to be the "perfect" woman all the time. That includes abandoning her beloved bone-straight weave and shaving all of her hair off.
"My hair was like a second job," Venus says in the trailer—and that hits the nail right on the (shaved) head in terms of the time and money many Black women spend trying to tame their tresses. I'm here for pretty much any film starring Lathan, and I'm even more excited about a film that spotlights Black women and their hair. Our hair stories help shape our identities that have been plagued by Eurocentric beauty ideals, racism, and respectability politics.
But what the trailer for Nappily Ever After fails to acknowledge is that not every Black woman's decision to undergo a "big chop" is the result of a stress-fueled breakdown.
https://www.youtube.com/watch?v=3xh9XFxo2Hg?feature=oembed
And although the natural hair movement has made leaps and bounds in its acceptance of every kind of kink, curl, and coil, #baldbaddies and women with TWAs (teeny-weenie-afros) aren't as normalized as women with softer curl patterns and voluminous 'fros.
I first big-chopped in the beginning of 2016, after the combination of a pixie cut and relaxer left me with brittle hair and a depleted bank account (the financial upkeep of just trying to maintain my processed hair was no joke).
I'd gone natural for two years before I gave into relaxing my hair in 2015. I was frustrated with my hair's 4c kinks and my inability to mold my coils into the seemingly effortless styles of natural hair gurus like Naptural85. Not to mention that natural hair lotions and potions are infinitely more expensive than standard hair products.
I had just started digging my heels into the working world post-college, and that also influenced my decision to chemically beat my hair into submission. I was the only Black woman on staff at my then-job, and I constantly feared that my Bantu knot outs would be interpreted as more raggedy than regal by my white colleagues—a fear that was solidified by childhood memories of being told to "do something to my head"  any time my roots got a little too rebellious.
I was scared as hell when I first made the decision to join the league of bold, bald Black women. The day it happened, I was at work and frustrated with my hair. I had new growth, and my hair was in desperate need of a touch-up. I'd been spending four hours and $100 every two weeks at the hair salon in the name of looking respectable, but there was only so much finessing I could do to cover up edges that had been ravaged by years of too-tight weaves and braids.
So after work that day, I enlisted a close friend for moral support and went to a barbershop. I called beforehand to ask for their most trusted barber; if you are a Black woman with a fade, you know that you can't put your hairline in just anyone's hands.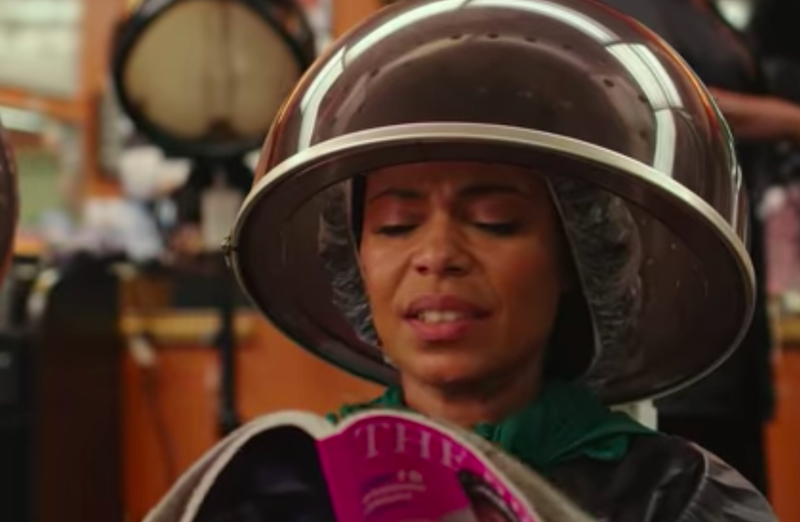 As I watched my stringy, fried strands fall to the floor, I felt both free and terrified.
I worried that I would look less feminine, worried that my edges would give me away, and worried what other people would think. People's initial reactions to me and my buzzed scalp did nothing to assuage my fear.
I recall Facetiming one friend soon after I left the barber's chair, and her response was, "Are you having a breakdown? She accused me of thinking that if shaved my head, I could suddenly change my entire life.
Between her, my family members who hurled at me the religious sentiment that "a woman's hair is her crown and glory," and people who implied that my sexuality was in question because of my hairlessness, I realized that all these negative reactions were based on the same idea: My decision to get rid of my hair was "a cry for help."
But the reality is that shaving my head was something that I wanted to do for me. It wasn't a symptom of a nervous breakdown. I did it with intention.
Maybe that's why the image of a tear-soaked Lathan shakily taking clippers to her own head rubbed me the wrong way. It called to mind the way a public figure like Britney Spears was stigmatized when she cut her hair during a difficult moment in her life.
For Black women with buzz cuts, fades, and tapered curls, that first big chop is much more nuanced, and so are all the many reasons we cut our hair. Sometimes, it is simply a literal fresh start.
It can be a way to reclaim our hair narratives in a world that seems to no longer only put pin-straight hair on a pedestal but that still mostly props up light-skinned women with type-3 curls.
Sometimes the big chop is a saving grace for Black women who have suffered various forms of hair loss like traction alopecia caused by wigs, weaves, and braids. And sometimes it is a declaration, a decision to no longer be bound by stigmas, stereotypes, or the bullshit myth that Black women can't be bold and bald, or that they can't rock short, brightly colored hair and scalps emblazoned with intricate parts and designs.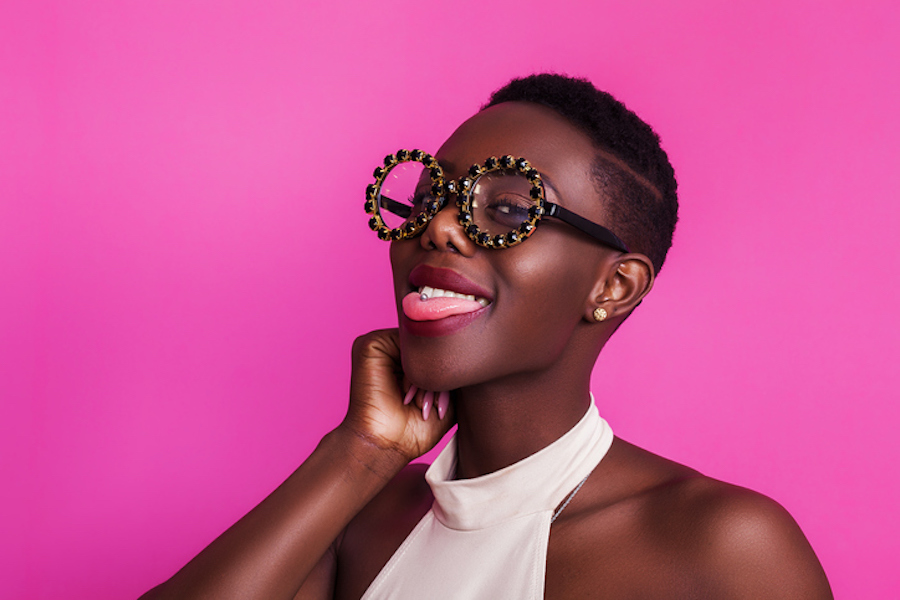 I've cut my hair at least three more times since 2016, and every time I consider letting it grow out, I'm reminded of how much freedom I have without hair. It's not that I don't admire big hair and protective styling—it's that I spent my whole life trying to cover up my hair. It's that every hot comb session and scalp burn from a relaxer told me that my hair was a problem to be fixed.
Each time clippers run through my scalp, I'm reminded that I feel more beautiful, more like myself with no hair. Ever since I cut my hair, other women have told me that they wish that they could do the same (P.S. you can), and I've brought so much more positive energy into my life.
So, if anything, that Nappily Ever After trailer got one thing right: Our lives shift almost completely when we cut our hair. And our reasons and experiences are layered, just like the rest of our identities as Black women.