5 Black women poets to read whenever you need a reminder that you're magic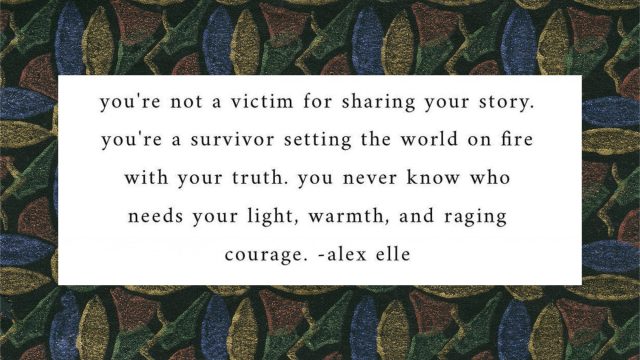 Black Poetry Day occurs every year on October 17th, and the day is all about celebrating the poetic works of great Black authors, writers, and poets. The holiday was first proposed in 1970 by Stanley A. Ransom, and it's an opportunity to revisit classic poems written by the likes of Nikki Giovanni, Maya Angelou, and Phillis Wheatley. That's easier than ever these days: thanks to Instagram, you can access inspiration and the powerful words of Black woman poets daily—without a trip to the library or bookstore.
Poetry, much like other art forms, has long been influenced by the creative genius of Black people, and for Black poets who craft stories of Black love, joy, loss, and persistence, their words are an extension of themselves and give hope to their readers. Black readers, specifically, who are doing their best to exist in a world that wants Black culture but not its people. So in honor of Black Poetry Day, here are five Black women poets to read whenever you need a reminder that you're magic.
1Alex Elle
Alexandra Elle is an author, wellness consultant, and creative freelancer whose work explores self-love, self-celebration, and healing. Her books, including Love In My Language and Neon Soul, offer life lessons and insight gained through her experiences as a young single mother and sexual abuse survivor.
As more stories of women's experiences with sexual violence and trauma become public, Elle's poetry offers a safe and healing space to remember that you're not alone.
2Nayyirah Waheed
https://www.instagram.com/p/BpClCOdn7xO
Nayyirah Waheed may be a self-described "quiet" poet, but her work speaks volumes. In her published books of poetry, salt. and nejma., and through short poems about love, sex, self-acceptance, and letting go Waheed speaks to the Black women who are struggling to celebrate who they are in a world that constantly tells us who we should be.
3Ashlee Haze
https://www.youtube.com/watch?v=o-dM0j3Qygg?feature=oembed
Poet and award-winning spoken word artist Ashlee Haze turned the work of Missy Elliot into an ode to fat, cool, unapologetic Black womanhood. In poems like "The Help," she acknowledges the legacy of Black women in America as domestics who worked jobs often considered shameful, and in doing so are the reason why so many of us are able to have better lives.
Her other poems speak to embracing the trials and stigmas that come with Blackness. Haze's work is a reminder to make no apologies for being your Black self.
4Alysia Nicole Harris
Alysia Nicole Harris, an award-winning poet and spoken word artist who holds an MFA in poetry from NYU and is a current Ph.D. candidate in linguistics at Yale University, turns the themes of religion, womanhood, love, and heartbreak into poems that feel like comfort and understanding.
Her poem "Cab Rides and the Morning After" is an emotional and raw look at connection, sex, and spending time alone, and Harris' Twitter account feels like a collection of poetry that can offer a reprieve from the triggering news cycle and online hate.
5Warsan Shire
https://www.youtube.com/watch?v=cwp4uB5R6Bw?feature=oembed
You may know Warsan Shire from hearing an adapted selection of her poems on Beyonce's 2016 visual album, Lemonade. But her work that touches upon womanhood, healing, and trauma impacted readers long before she collaborated with Queen Bey.
Her poem "The House" is a good place to start to experience how she turns pain into stories that will stick with you long after you've finished reading them.