5 Black woman-owned businesses you can support right now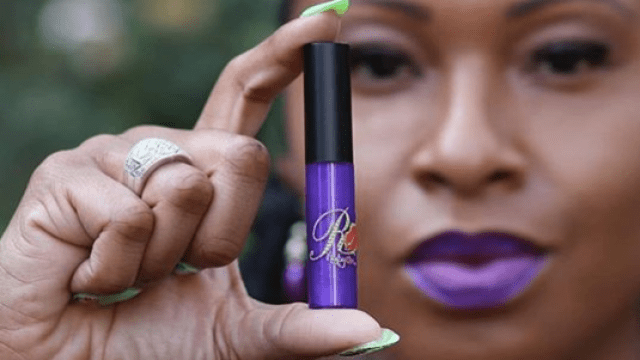 Every September, our kids go back to school, the leaves change colors, and we all hit reset on our lives. We set new goals: waking up a little earlier, drinking more water, spending less time on Instagram. It's the perfect time to change up your shopping habits, too. With an ever-growing list of companies supporting the Trump administration, giving your hard-earned cash to businesses that are run by—and support—badass women seems like a no-brainer. Below, find five Black woman-owned businesses you can support right now—and put your money where it counts.
A lot of restaurants claim to serve real New Orleans-style cuisine. They're lucky they haven't tried setting up shop in the Bay Area! Grandmother-mother-daughter owner trio Theresa Sonnier, Tekia Anderson, and Queen Shabazz are a cut above the rest. This summer, I met Queen during Creole Creed's pop-up kitchen residency at Plum Bar in downtown Oakland, and between Mawmaw's Smothered Cabbage with a balance of heat and sweet unlike any other and their famous crawfish étouffée that folks raved about online, it was hard to pick just one dish.
As a general rule, everything at Creole Creed is cooked with the juices of the gods, and the servings are great for the price. Meme's dish was my favorite: the rice was the exact right texture and every scoop contained the perfect amount of seasoning and shrimp. The pop-up also featured free salmon croquettes that made me want to give up all other foods. Creole Creed also caters, and you can find them all around Oakland throughout the year at various pop-ups. Email them for catering and pop up inquiries: [email protected] or (707) 883-0538. Don't miss this.
As someone who battles adult acne and hair issues, I fell in love with Zuresh's natural hair and skin care products from the moment I opened the brand's shea butter. In 2001, Zuresh creator Mia launched a line of products, with the support of her husband, that addressed common skin issues, such as eczema and psoriasis. After battling Lupus, Mia mixed up some natural ingredients, including coconut oil (anti-fungal and hypoallergenic), shea butter, and bergamot (anti-inflammatory, anti-depressant) to help treat her resulting skin issues, and it worked. Zuresh products smell good enough to eat and do wonders for the body. The full-body cleansers always leave my skin feeling light and young, and the shea butter blends make you smell like the best part of a summer day or a bouquet of lavender. The scents are lasting without being overwhelming.
You can buy Zuresh products at other Black women-owned business locations, including the Glut Food Coop and Nisey's Boutique in Maryland, or order online.
https://www.instagram.com/p/BkQ1uh8hPr7
As a thick woman, I often have trouble finding elegant, form-fitting gowns and work ensembles that make me feel sexy and confident. This handmade, high-end brand is made exclusively by designer Stacey Filé. Her work is a stunning blend of traditional African styles and post-modern avant-garde. She is acutely aware of her history, as demonstrated in her collection featuring the "Jealousy Chair." This concept comes from an enslaved Black Surinamese woman named Alida who created the Koto dress to hide her body from white men who sought to rape young, enslaved girls. Through her intricately tailored pieces, Filé keeps this history alive. Her work is perfect for a wedding, gala, or any event where you want to make sure everyone remembers you. It's a crime that she doesn't have 1,000 followers by now. Catch all the latest news from Stächa Huis on Instagram and help increase her followers.
https://www.instagram.com/p/Bg1XJPTA_fz
I met Lisa Harris, owner of The Waterhole, a vegan and vegetarian smoothie spot, five or six years ago, before she opened her business. She was a thoughtful and community-focused artist. Fast forward to today and she is still a person who makes business decisions based on what will empower the most people. Not only does she offer smoothies and raw, vegan options that are 100% organic without hurting your wallet, she also hosts a free drum day on Sundays for kids from around the neighborhood. This summer, I got to visit her on the East Coast, and it was great to see that she is still going strong. Lisa is one of the youngest business owners in the city of Mount Rainier, Maryland, so if you're in the D.C. metro area, stop by any day but Monday for a filling smoothie, or shop online to get herbs, detox kits, and more
Tawanna Thompson is one of Brooklyn's finest entrepreneurs. When I first reached out to Ms. Tawanna, she asked me what I was unhappy with about my current cosmetics. From the jump, it was clear that she was focused on making me a repeat customer. More than anything, I told her that I wanted lipstick that wouldn't hurt the environment or my skin. She recommended Queen Midnight, and it might be one of the best glossy shades. It is easily one of the richest colors I've seen across any makeup line.
I saw her at a Sip & Chat appearance in North Carolina, too, and she was so inspirational. You can tell how passionate she is based on the way she talks about her brand. Plus, in her social media posts, she offers advice for other women entrepreneurs and promotes other women-run businesses daily. I know you're ready to dive into a new look, so choose your perfect shade today!
These five Black woman-owned businesses inspire me to keep going. Not only have these women become successful entrepreneurs, but they are also dedicated to uplifting other Black women. I admire their willingness to lift others up rather than just sit comfortably with their profits.