Twitter noticed there's finally a Black Widow movie — but it's really Jennifer Lawrence's "Red Sparrow"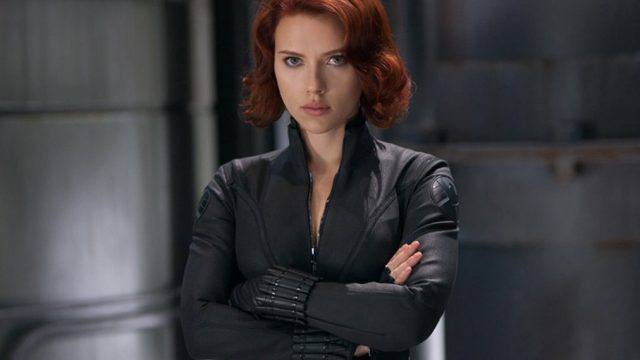 Since making her debut in 2010's Iron Man 2, Marvel fans have been dying to see Natasha Romanoff, aka Black Widow, headline her own movie, and now it appears to be finally happening…sort of.
While majority of our favorite Avengers have ventured on solo journeys in standalone films and origin stories, we've yet to see the enigmatic former Soviet spy off on her own adventure, instead catching up with her in various Captain America sequels, Thor: Ragnarok, and naturally, the Avengers films. But it seems as though we'll never see a Black Widow solo film — although Marvel keeps teasing it, and Scarlett Johansson is reportedly actively rooting for it. And now, in an odd twist, it turns out Jennifer Lawrence's new film, Red Sparrow is practically a non-MCU movie, anyway.
In the film, Lawrence plays a Dominika Egorova, a former ballerina-turned-Russian spy for an agency called the Sparrow School. Having been turned into a spy to avoid extreme poverty for herself and her ill mother, Dominika becomes one of the organization's most ruthless Sparrows and is tasked with taking down a traitor by getting close to CIA agent Nathaniel Nash (Joel Edgerton). However, after Dominika falls for Nathaniel, she must choose between the Sparrow agency or a life as a double agent.
https://www.youtube.com/watch?v=PmUL6wMpMWw?feature=oembed
While the thriller looks like a must-see in March, many on Twitter can't help but make the connection between Lawrence's super-spy and that of a Marvel heroine we've seen before:
false
false
false false
false
https://twitter.com/udfredirect/status/950722147449802752
While many on Twitter joked about the plot similarities and expressed excitement for the upcoming Jennifer Lawrence movie, many Marvel fans couldn't help but feel a little frustrated with the studio for continuing to sit on plans for a standalone film. It's clear that similar films are being made by other studios — to critical acclaim and box office success.
While we totally understand Marvel fans' frustrations, we think there's room for both Red Sparrow and Black Widow films at the box office — because let's face it, we need more women-led action spy thrillers, no offense Jason Bourne, Kingsmen, my beloved James Bond, Mission Impossible, and the *billion* other male centered spy series.
We can't wait to see Red Sparrow when it hits theaters in March and we're hoping to finally see a Black Widow solo film soon!