5 Black wellness influencers to follow right now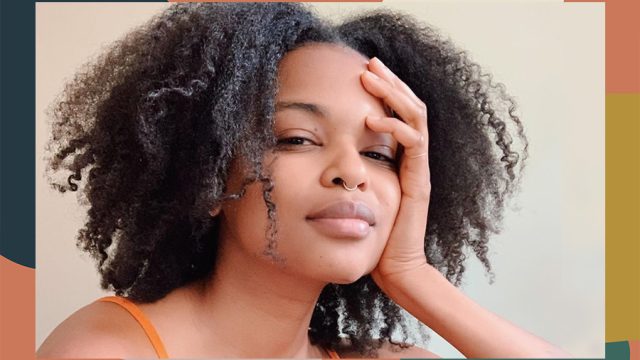 As the country continues to protest the tragic deaths of George Floyd, Breonna Taylor, Ahmaud Arbery, and many other innocent Black lives, there are no easy answers. The Black community has been discriminated against and unjustly targeted for far too long, and we collectively mourn those who've been lost. But within all the sadness and anger, there is also healing and hope—and Black wellness influencers have long been spreading their knowledge and energy to all those who need it.
Right now, it's more important than ever to support Black-owned businesses and creatives like these women. Trust us—following their work will change your life for better.
5 Black wellness influencers to support:
1Ev'Yan Whitney
https://www.instagram.com/p/B-qASAFgT0u
Whitney is a sexuality doula and sex expert who encourages her followers to express their sexuality and sensuality. She teaches that sensuality is the first step to sexual liberation, and preaches that all women should feel confident in their skin to feel the sensuality within them. She's the creator of the #sensualselfiechallenge, where she encourages people to take photos of themselves where they feel sexy and powerful in their bodies. To Whitney, owning your sexuality is a form of self-care, and we couldn't agree more.
2Phyllicia Bonanno
Bonanno is a yoga teacher and sound bath practitioner who also holds a certificate in Reiki (an alternative form of energy healing). She constantly shares her life experiences and encourages others to practice self-care, whether through activities like yoga and meditation or simply through sitting with their thoughts. On her page, Bonanno shares virtual sound bath healing sessions and dates of her yoga classes. Catch her also teaming up with big-name brands such as Alo Yoga.
3Lalah Deliah
Delilah is an author and wellness educator whose life mission is to help people vibrate higher. Her most recent book, Vibrate Higher Daily: Live Your Power, she encourages readers to step into their power by teaching them how to aware of life's vibrations and how to let go of negative energy bringing them down. On her Instagram page, she often shares quotes and excerpts from her book, and they're all super inspiring.
4Lauren Ash
Ash is the founder of Black Girl In Om, an online community that provides accessible mediation classes to Black women. Her guided meditations are incredibly soothing and uplifting, as her calm voice gently guides you through your meditation and helps you center yourself while thinking about your role in the world at large. Currently, Black Girl In Om has 108,000 Instagram followers, and the page provides both resources and introspective captions. You can also catch Ash on her personal page leading live yoga and meditation sessions.
5Jessamyn Stanley
Stanley is the best friend we all wish we had IRL. She's unapologetic, fierce, and uplifting AF. She'll call out people and brands for not doing their absolute best and doesn't let anybody get away with body-shaming and racist BS. She's not just a yoga teacher, but an advocate for sexual liberation and body positivity. She spreads her messages through her Instagram, her podcast (Dear Jessamyn), and her book, Every Body Yoga: Let Go of Fear, Get On the Mat, Love Your Body.