The all-black team behind "Girls Trip" just made history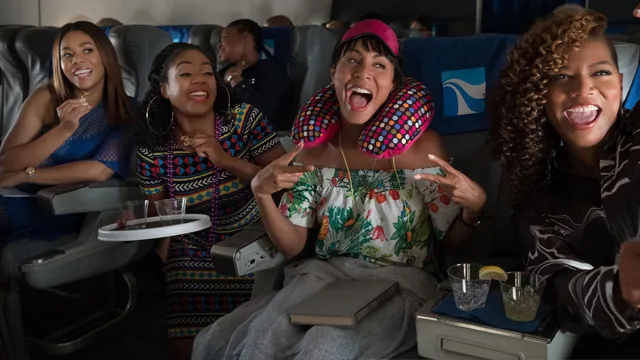 The comedy film Girls Trip just made history. Not only is it the first comedy of the year to make $100 million at the box office — it's also the first film ever by an all-black team to reach that financial milestone. Plus, since the movie has only been in theaters for less than a month, that number will grow. That's cause for celebration!
The film stars veteran actresses Regina Hall, Jada Pinkett Smith, and Queen Latifah, and also includes breakout star Tiffany Haddish. What's more, the film had a black director, producers, and screenwriters. Talk about magical.
In its opening weekend alone, Girls Trip made $31 million, and the $100 million only accounts for what the film has made domestically. If you include international box office sales, the numbers rise; Girls Trip is currently the top film in South Africa, and has made $7 million in the U.K. alone. The film will premiere in Australia and Romania at the end of the month.
In addition to being a commercial hit, the critics also love it! As of right now, Girls Trip has an 88% fresh rating on Rotten Tomatoes. And since its release, it has never been out of the top five at the box office.
According to Box Office Mojo, movie attendance overall is down this summer. Indeed, ticket sales are down 12% from last year at this time. So Girls Trip performing well isn't just a win for the movie's team, it's a win for minority filmmakers more broadly.
Movies with a mostly female cast that perform well are often written off as a fluke; the same is true for films with an all- black cast. According to those odds, Girls Trip should not be doing as well as it is. But it's proof that right now, audiences just want to have a laugh — and see themselves reflected on-screen.
Great job to the team behind Girls Trip. Keep on smashing it!