4 Black suffragettes who were missing from your high school history class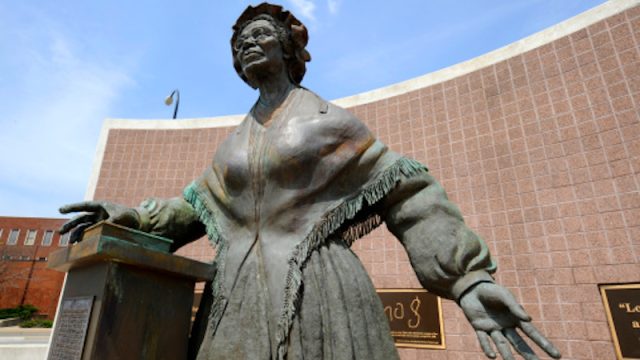 March is Women's History Month.
As someone who has been through the American public school system,  I can say that suffragette curriculum is, well, white. We learned about Elizabeth Cady Stanton, Susan B. Anthony, and Lucretia Mott almost every year, but what about the Black women who stood up? Is it fair to glorify their white counterparts while completely ignoring Black suffragette's contributions?
When you choose to ignore (or just fail to research) these women, you align yourself with the racists of the suffragette era. They, too, glazed over Black people and claimed forward strides for themselves. Susan B. Anthony  even said "I will cut off this right arm of mine before I will ever work or demand the ballot for the Negro and not the woman." I don't know if she thought she was being radical or what, but that statement sure feels worthless to me.
This is why the 2015 film Suffragette was such a slap in the face — it perpetuated hundreds of years worth of disrespect. It even went as far as to re-popularize the awful slogan, "I'd rather be a rebel than a slave." Twitter user @femmeminem spoke on the lack of choice that slaves had in the matter. I pray for the day that white women realize that including others in the fight for basic rights does not taint the cause.
For Women's History Month, we're honoring some of the brave Black suffragettes who deserve more acknowledgement than they've received in our history books.
1Ida B. Wells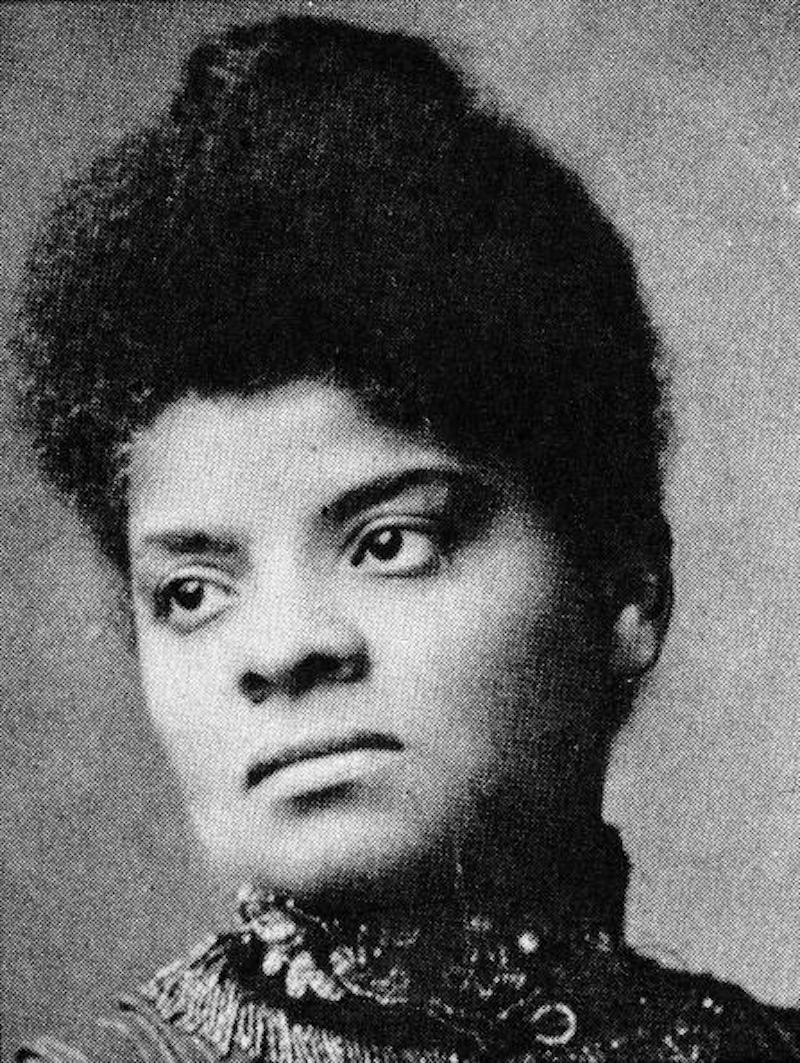 A pioneer of journalism who spoke on the evils perpetrated against Black people, Ida B. Wells is especially close to my heart.
Wells was born in Mississippi in 1862, and by her late teens, she was was responsible for her siblings after the death of their parents. She began working as a teacher and went on to study at Fisk University. After refusing to move to a Black train car while traveling (she'd purchased a first class ticket and was vocal about the racism), she sued the railroad. When the favorable verdict was overturned, she decided to write.
Wells' passion for writing increased after three Black men were lynched in 1892. Her urge for change created racial tension and white people in her community threatened to harm her, so she relocated to New York, and then Chicago. It was in Chicago that she (along with Belle Squire, a white woman) founded the Alpha Suffrage Club. The club was created as a safe space for Black women to learn about politics and devise ways to acquire equal rights. Ida B. Wells' legacy lives on through her written works and the passing down of her fiery spirit.
2Harriet Forten Purvis
Purvis was born into an affluent family, the Fortens, in 1810. She married Robert Purvis in her early 20s and their financial status enabled them to have a caretaker for their large family (which included 10 people by 1850), so they could channel their energy into the abolitionist movement.
It was not uncommon for Black women to split their time between fighting against slavery and fighting for the right to vote, and Harriet was among those who did. She was an Underground Railroad conductor in the late 1830s and early 1840s, and later became a member of National Woman Suffrage Association, where she advocated for women's right to vote.
3Sojourner Truth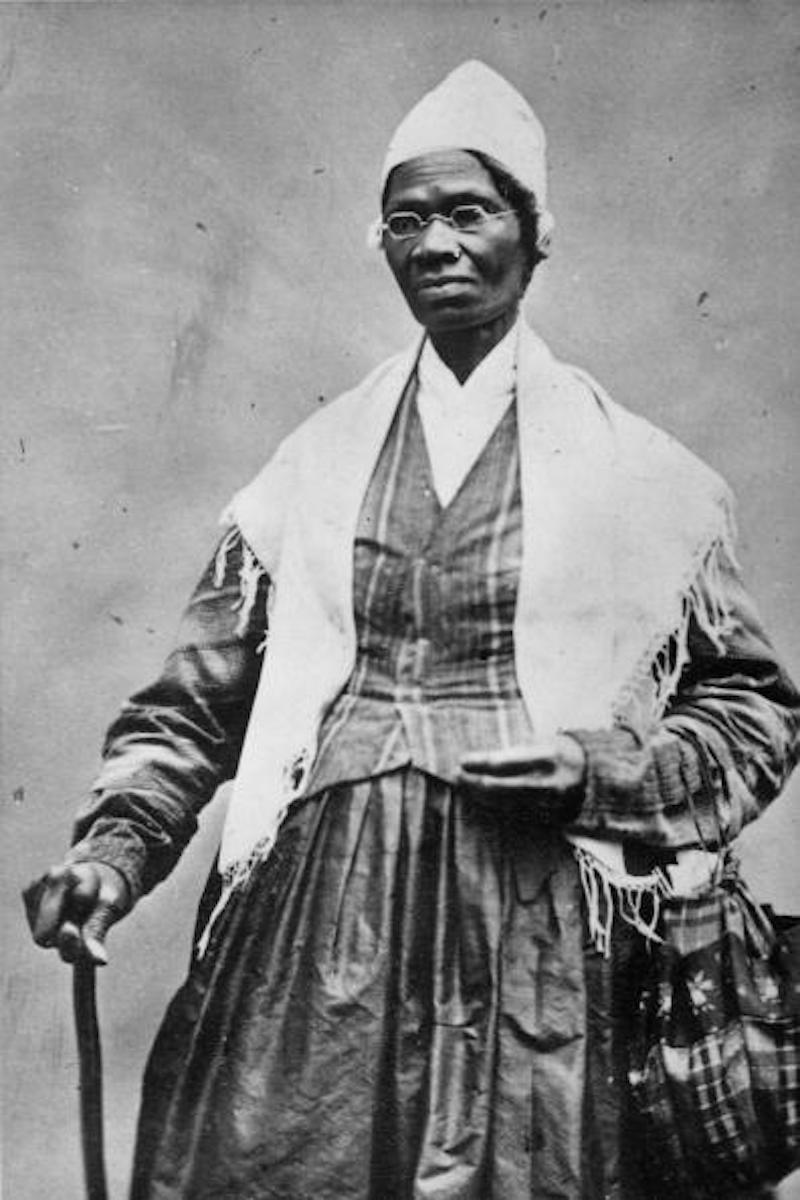 Isabella Baumfree was born a slave — but Sojourner Truth died a free woman who spent much of her life standing up for herself and others.
Born around the very end of the 1700s, Truth — who then went by Baumfree — was sold and resold into slavery multiple times in New York. She was last enslaved at the home of John Dumont, and she escaped from there with only one of her three children in 1826. After working as a housekeeper and being falsely accused of murder, Truth sued for slander and changed her name. Then, she began her work seeking equity for slaves and women.
Although she could not read or write, Sojourner was a gifted orator. She gave her famous "Ain't I a Woman" speech in 1851 at the Ohio Women's Rights Convention. She believed that Black men and women should be granted the right to vote at the same time, which went against the thoughts of Susan B. Anthony and fellow abolitionist Frederick Douglass.
When Sojourner died in 1883, her funeral was the largest the town of Battle Creek, Michigan had ever witnessed.
4Mary Church Terrell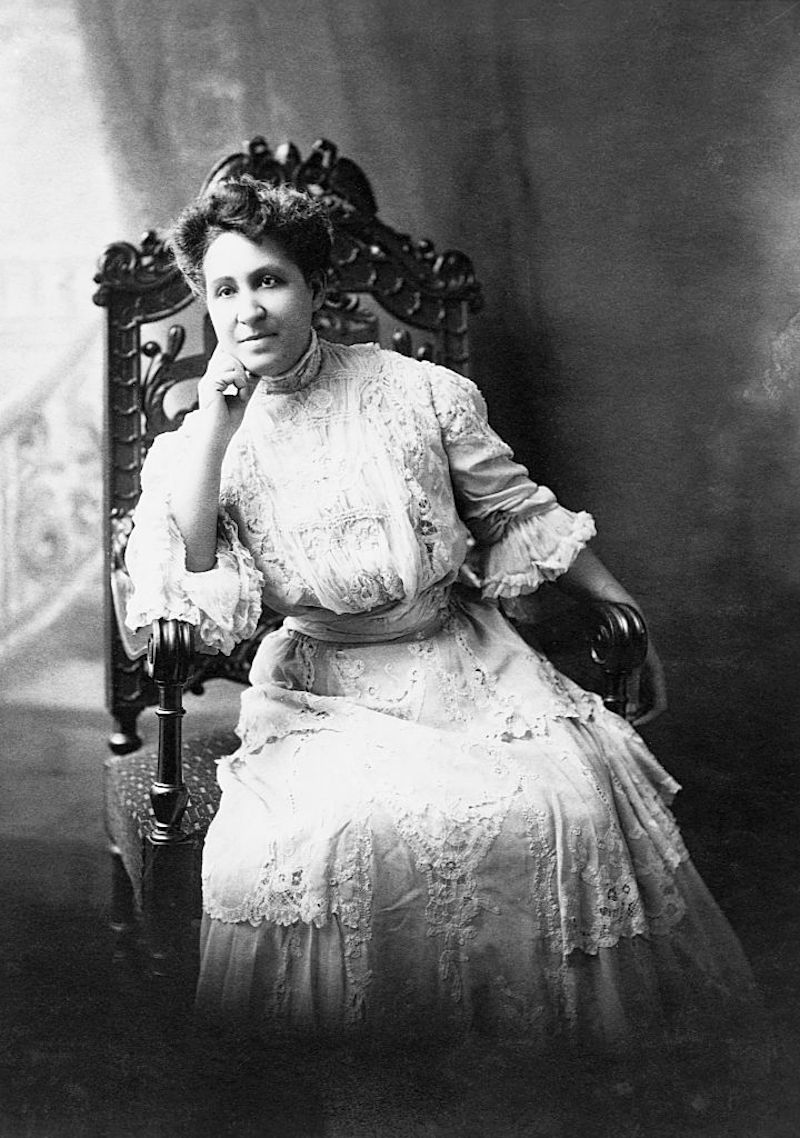 Activist Mary Church Terrell grew up in the 1860s and 1870s in Tennessee. Her family was financially secure, so even after her parent's divorce, she was able to attend Oberlin College. Terrell was one of the first Black women to obtain a college degree. After continuing school and getting her Master's, she began working as an educator.
Terrell's work as an activist overlapped with Ida B. Wells' — both women were shaken up by the same lynching in 1892, and both women were vocal about their stance about the senselessness of lynching.
The brilliant activist went on to assist in the founding of the National Association of Colored Women and become the first president of the group, which was focused on proving that Black people were worthy of honor. Harriet Tubman was also affiliated with this club, and the organization's creation was a direct result of white suffragettes being reluctant to include Black women in their efforts.
Unfazed, Terrell worked for the rights of women and Black people, because like fellow Black suffragettes, she understood the importance of speaking on the intersection of gender and race. She protested outside of the White House during Woodrow Wilson's administration for the sake of suffrage. She also lived through the very beginning of the Civil Rights Movement, dying a few months after the Brown v. Board of Educationcase was finished.
Learn about more of the important Black suffragettes by reading the work of Dr. Rosalyn Terborg-Penn here.