These black and red tattoos are the perfect ~edgy~ pop of color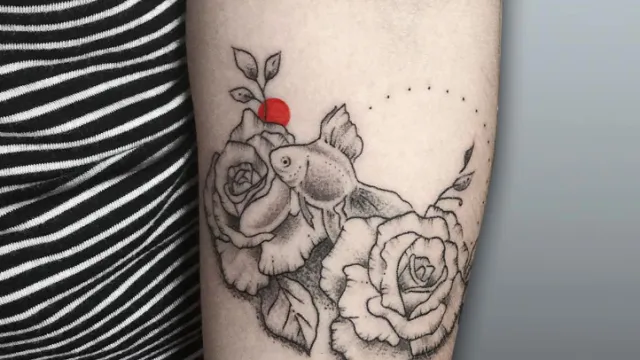 We never thought we'd add color to our lives again, but these tattoos are enough to convince us to rock color, or at least make an exception. While we have the biggest heart for unique and beautiful blackwork tattoos, we're falling quickly in love with these black and red tattoos. Artist Mentat Gamze is absolutely one of our favorite artists thanks to their super unique tattoo designs. Based in Istanbul, Turkey, they seriously make us want to hop on the next plane!
How absolutely STUNNING are these black and red tattoos?
And they only get more and more beautiful.
Every single design is so unique, and so edgy.
Actually all of our ~edgy vibes~ in a single tattoo.
BRB, time to find the perfect spot for one of these stunners!