"Black Panther" just keeps getting better and better, because Sterling K. Brown has just joined the cast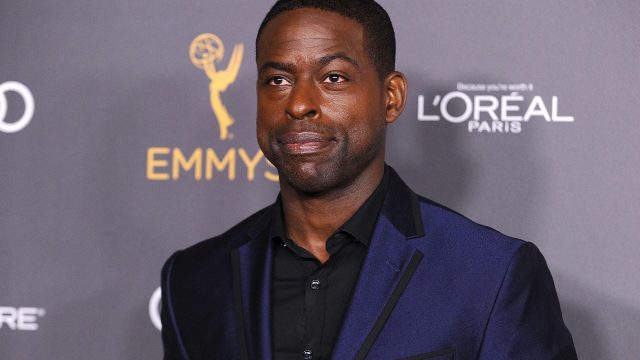 It might be safe to go ahead and call Black Panther the *best* Marvel movie, we we haven't even seen it yet. However, judging from the ? cast, yeah, this is the best. And now, Sterling K. Brown has joined on too, and we are screaming with delight.
While we've already been treated to a taste of Black Panther before, this is our first true foray into Wakanda. We were teased with a little Black Panther during Avengers: Age of Ultron (remember that scene where the Avengers have to go get the Vibranium? Yeah, they were in Wakanda), and Black Panter himself, T'Challa (played by Chadwick Boseman) was introduced in Captain America: Civil War.
Black Panther is Team Iron Man, in case you've already forgotten.
The cast already includes Boseman, along with Michael B. Jordan (yas), Forest Whitaker (here for it),  Danai Gurira (omg), Angela Bassett (OMG), and Lupita Nyong'o (OMG!!). We can go ahead and add Sterling K. Brown to this list, too.
According to Marvel, who first announced this major news, Stelring will play N'Jobu, a character from Black Panther's past. That's all the information Marvel is giving us right now, and no, it does not appear that N'Jobu is already an established character in the comics, so this is all kinds of exciting. Hopefully N'Jobu is a good character from Black Panther's past, because we'd hate to see Chadwich and Sterling face off — jk, actually we'd love that so much.
Sterling might, too. He took to Twitter to share his excitement about the movie:
Black Panther won't hit theaters until 2018, and yeah, that seems so far away. So, in the meantime go ahead and re-watch all of American Crime Story: The People vs. O.J. Simpson (for which Sterling has already won an Emmy, and might snag himself a Golden Globe this Sunday), or binge/cry all through This Is Us.